Red Bull wary of Ferrari offer of an engine supply
"That's very kind," says team boss Christian Horner after Ferrari chairman signals his willingness to offer their power units to rivals
By Pete Gill
Last Updated: 25/06/15 9:55am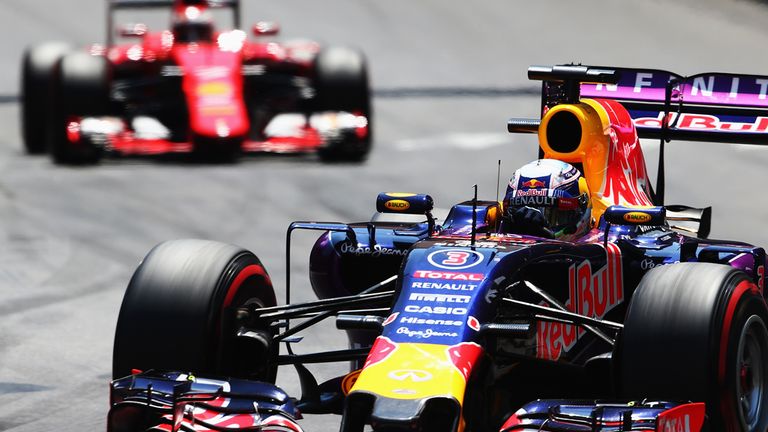 Red Bull are treating Ferrari's offer to supply them with engines from 2017 warily, Sky Sports understands.
Ferrari chairman Sergio Marchionne confirmed ahead of the Austrian GP, Red Bull's home race in which their lead car finished a lowly tenth, that the Scuderia were open to the prospect of becoming power providers to their rivals.
"I have a lot of respect for Red Bull," Marchionne said. "They've done a lot for the sport, they've had the world championship for a number of years. I think they will find their way again and if we can help them get there, we'd be more than glad to do it."
Red Bull's relationship with their current suppliers, Renault, has disintegrated this year. Not only have they lacked the power of Mercedes' field-leading units, but the Renault V6s have proved chronically unreliable with both Red Bull cars hit with grid demotions in Austria, prompting exasperated Red Bull owner Dietrich Mateschitz to reiterate his threat to leave the sport.
But Sky Sports understands that Red Bull would be reluctant to become customers of Ferrari, aping the stance of McLaren, who switched from Mercedes to Honda power at the start of the year in the belief that only a 'works team' with either exclusive or primary access to an engine could expect to win a world championship in F1's new power-centric era.
"That's very kind of Sergio, but we have a contract with Renault for next year," Christian Horner, the Red Bull boss, told Sky Sports F1 when asked about Ferrari's offer. "I'm sure he would be very happy to give us an engine.
"Red Bull were a customer of Ferrari for eight years with Toro Rosso so there is a long history between the two companies of knowing how each other operate."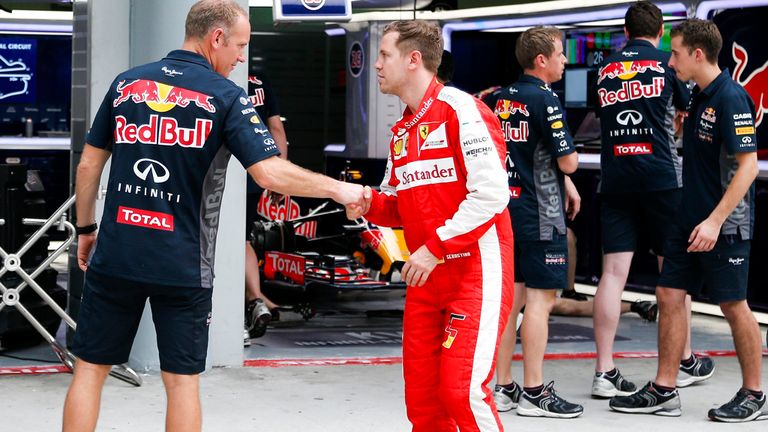 It's understood that Red Bull are concerned that they would be 'in the control' of Ferrari were they to become their customers. 
When McLaren broke away from Mercedes last year, Ron Dennis, their chief executive, declared that "no grand prix team is going to win a World Championship in the future unless it is the dominant recipient of an engine manufacturer's efforts".
Bereft of alternatives, Red Bull's best hope for a return to competitiveness appears to rest with Renault despite their woeful form since the start of last year when F1 switched from V8 engines to V6s. However, Renault themselves have confirmed that they will consider leaving the sport at the end of the year, although it's also believed that they are considering buying a team – most likely either Toro Rosso or Lotus – to become a fully-fledged works outfit alongside Mercedes and Ferrari.