Mercedes' stance on Red Bull engine supply softening for 2017
Red Bull not commenting on rumours at Spa they're seeking early exit from Renault deal; Mercedes' Toto Wolff coy over whether champions could supply rivals with engines from as early as 2016
Last Updated: 22/08/15 4:08pm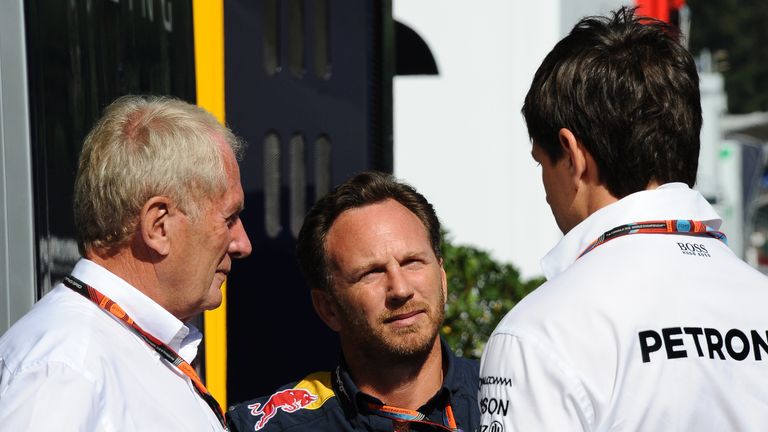 Sky Sports F1 understands Mercedes' initial reluctance to becoming engine providers to erstwhile rivals Red Bull is softening amid claims the former world champions are seeking a quick divorce from Renault.
Although Red Bull's current deal with their existing suppliers, Renault, expires at the end of 2016, reports ahead of qualifying for the Belgian GP claimed that Red Bull had served notice to Renault that they will seek an early exit from their deal. 
"We don't comment on rumours," a team spokesman said.
However, Red Bull team principal Christian Horner confirmed to Sky Sports at Spa that the team do not have an engine deal in place for 2017 and they have abandoned the idea of building their own engines, an acceptance which effectively leaves the team dependent on one of their rivals - Mercedes, Ferrari or Honda, who currently only provide engines to McLaren - offering them a power lifeline to will enable them to stay in the sport. 
"At the moment it's not in our hands. They have a relationship with Renault," Mercedes chief Toto Wolff told Sky Sports F1.
"Renault is a very important industrial partner for Mercedes and so you have to take it step by step and see how that pans out."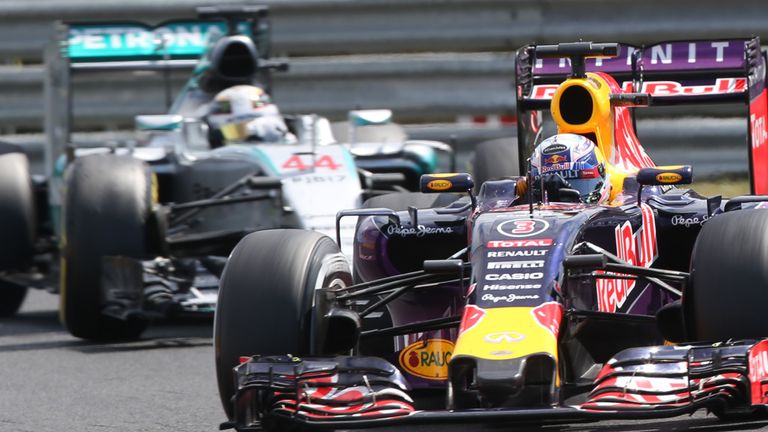 The prospect of Mercedes becoming Red Bull's engine suppliers would be laced with danger for both outfits. While Mercedes would be left red-faced if they were to be beaten by a customer team, Red Bull would also face embarrassment if they failed to compete even when armed with the field-leading engine after repeatedly attributing their recent slump to a substantial power deficit from Renault's units.
The alternative, however, would be unthinkable for Red Bull and unpalatable to Mercedes. Having previously acknowledged that Renault's departure could force them out of the sport, even the risk of potential embarrassment is one which Red Bull would be willing to gladly accept, while Mercedes will be aware that Red Bull's exit would be a hefty blow to the credibility of their current domination of the sport. 
Supplying Red Bull would also provide Mercedes with financial and sporting benefit as the two Red Bull cars could form an extra buffer between the Silver Arrows and the Ferrari cars which have been the Brackley team's closest rivals this year.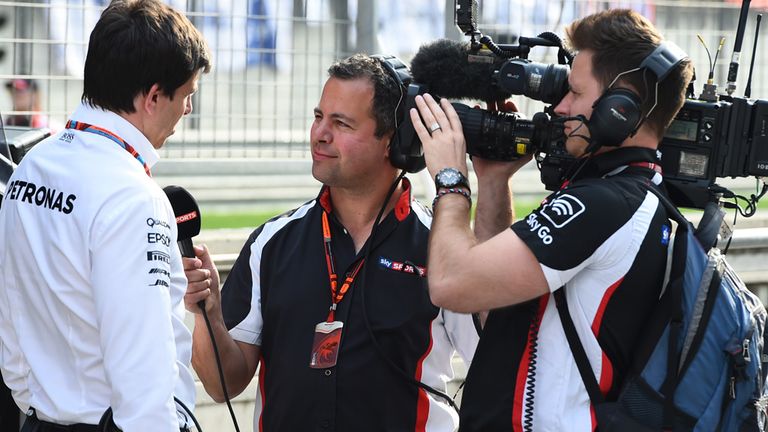 "Of course it helps if you have another competitive car and I think it's good for Formula 1," said Wolff. "Politically things are important, but as I said before, it's too far ahead to brainstorm and come to conclusions. We need to take it one step at a time."
F1 is back and this weekend's Belgian GP is live on Sky Sports F1 . Coverage on Sunday begins at 11.30am with the race underway at 1pm. Watch the Belgian GP for £6.99 with NOW TV