'Red Bull will quit F1 if they don't get a competitive engine in 2016'
Marko tells Sky Sports News HQ that Red Bull have "split" from Renault; Horner denies speculation deal with Volkswagen is being done
By William Esler
Last Updated: 09/10/15 11:15am
Helmut Marko has told Sky Sports News HQ that Red Bull's hierarchy have taken the decision to pull out of F1 at the end of this season if they do not have a competitive engine.
Marko and Red Bull owner Dietrich Mateschitz have confirmed that the team will split from Renault at the end of the season, ending their partnership a year early, having been outspoken in their unhappiness about the engines delivered by the French manufacturer.
Rumours re-emerged on Friday evening linking the Volkswagen Group with a takeover of the team. However, Red Bull have told Sky Sports F1 that the speculation is 'wide of the mark'.
With Mercedes unwilling to supply a team that could challenge their dominance and Honda's unit performing worse than Renault's, that leaves Ferrari as seemingly the only option available to Red Bull in the short term.
"The decision is done. If we don't have a competitive engine we will leave Formula 1," Marko said.
Asked if that meant a switch to Ferrari power he added: "I don't want to go into details, but what's clear is we want a competitive engine, because with these regulations you saw at Monza we were two seconds behind.
"As long as you don't have a power unit which can compete it doesn't make sense."
Marko also gave the firmest indication yet that Red Bull's deal with Renault has been terminated a year early.
"We have always been a customer, we have always paid for our engines, we never got them for free, and the performance was just not there," he said. "So we decided we will split."
Mateschitz went further, telling Austria's Salzburger Nachrichten newspaper: "The separation from our engine partner at the end of the season is by mutual agreement.
"There was no sense in working together any more. You couldn't put the teams through that any longer."
If Red Bull withdrew from F1 it would put the futures of two teams in doubt unless new investors could be found. The drinks firm currently own Red Bull Racing in Milton Keynes, born out of what was originally the Stewart team, and Toro Rosso in Italy, formally Minardi. It would also cast doubt on the future of the Austrian Grand Prix, which is currently promoted by Red Bull and held at their circuit - the Red Bull Ring.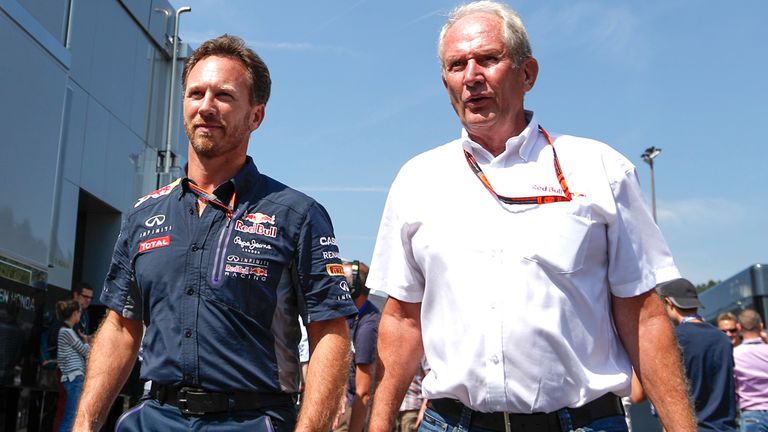 According to the BBC, Volkswagen could buy the team with a view to becoming their engine providers for 2018.
However, Red Bull's Christian Horner told Sky Sports F1's David Croft that any speculation that Volkswagen are going to come in, buy the team and make engines for 2018 is inaccurate.
Sky Sports F1's Ted Kravitz agreed that a deal with Volkswagen won't be done in the short-term, but thinks it could be a possibility going forward.
"I would say Red Bull and Audi have a longstanding arrangement, particularly with sponsorship in the DTM, so I would say not now, but certainly not never," Kravitz said.
"They will run Ferrari engines in the short-term, they'll sort that out, but in the long-term they need to go back to a works deal and that can only really be Volkswagen-Audi."
Renault, meanwhile, have confirmed that they have no intention of staying on in F1 purely as engine suppliers. "We will either exit or run our own team," CEO Carlos Ghosn said last week, ahead of a likely takeover of Lotus.