Valtteri Bottas and Felipe Massa fall at the first hurdle in British GP qualifying
Williams' Smedley says wrong steps on "journey" to success inevitable
By Mike Wise at Silverstone
Last Updated: 06/07/14 8:03am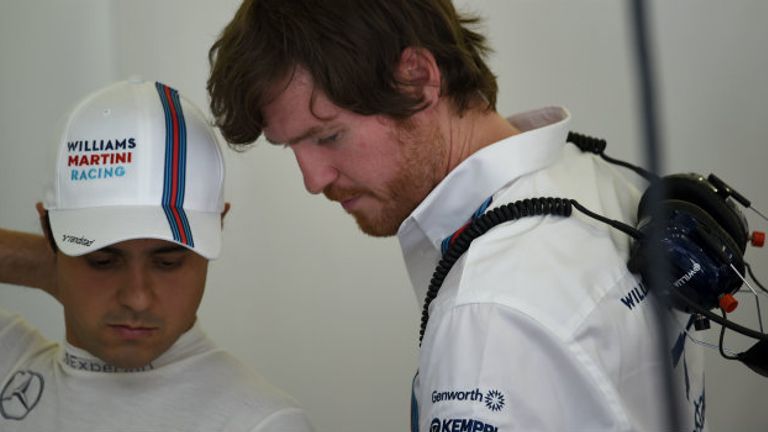 Rob Smedley took responsibility for the call that saw Williams fall at the first hurdle in British GP qualifying but reckons the occasional wrong step on their "journey" back to success is inevitable.
After opting to stay in the pits as the Silverstone track dried out during the closing moments of Q1, Williams - along with Ferrari - were caught out after they finally switched their drivers from intermediate tyres to slicks when the rain promptly returned.
As a result, Valtteri Bottas and Felipe Massa were respectively 17th and 18th fastest, although both drivers will start the race three places higher after various penalties were applied.
"I take the responsibility," Smedley, the team's Head of Performance Engineering, said afterwards. "It was fairly simple: we got out too late in the final run and got caught out by the weather. That's fundamentally what happened today."
There was a feeling afterwards that Williams and Ferrari had taken an unnecessary risk by waiting – in vain as it turned out – for the best of conditions in a session where ultimate pace isn't the be-all-and-end-all.
However, Smedley explained that with more rain forecast later in qualifying, the plan had actually been to try and make Q2 with the times Bottas and Massa had already set on inters – therefore saving their remaining sets – and stay in the pits.
The flurry of times set by rivals who judged the conditions right sent the Williams drivers plummeting down the order, but according to Smedley: "I don't think you can call it an unnecessary risk because that's how you get on the front row, that's how you get pole positions; that's how you help keep the team pushing forward."
Two weeks ago at the Austrian GP, Williams finally started to realise the promise they'd hinted at all season when Massa and Bottas locked out the front row.
All-conquering Mercedes pair Nico Rosberg and Lewis Hamilton worked their way past them during the race, however, and afterwards Smedley spoke of how leading teams set the standard not only in terms of lap time but also by making the right strategic and operational decisions.
Yet he added that if Williams are going to reach the heights once more, then they mustn't be afraid to get it wrong once in a while.
"That's what this team is now about: it's about achieving excellence, aiming for the very top. And sometimes you're going to fall over doing it," Smedley said.
"The team is on a journey, we are going forwards. You're going to take a step backwards every now and again and if you look at what happened today, yes, we made some bad decisions but we made some bad decisions for the right reasons – because we're pushing.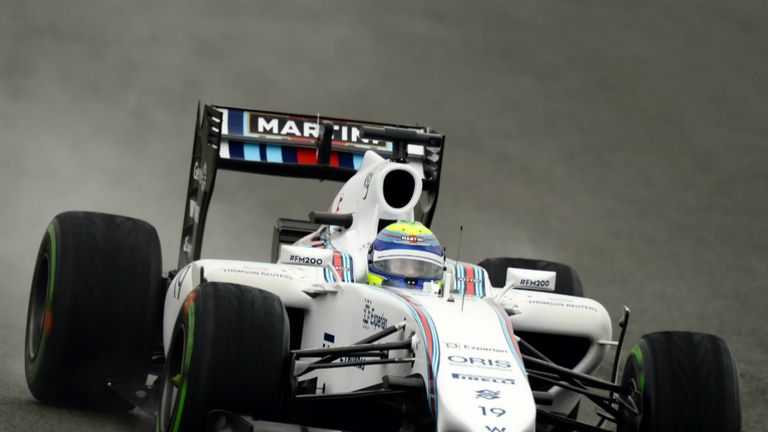 "You have to take some risks sometimes and we were trying to make sure we got into Q3 in the best shape possible and it didn't come off."
Massa said Williams should have sent their drivers out on slicks earlier. "We took too long in the garage to change the tyres, like we lost one minute and a half more than we were supposed to do in the normal situation," said the Brazilian, who is contesting his 200th GP this weekend.
"We lost our opportunity in that moment to put on our slick tyres and to go – and many cars were already on the track improving.
"We just took it easy. Maybe we didn't react so quick."
Meanwhile, Bottas looked ahead to the race. "I think with the car we have, we can still definitely get some good points tomorrow," he added.
"I've started from the back a couple of times this year and both times it's been quite good. With the top speeds we have it should be possible to overtake."
Watch the 2014 British GP live on Sky Sports F1. Our extensive coverage of the Silverstone race weekend continues on race day from 11.30am on Sunday.