First look at 2015-style F1 as maiden image of Williams FW37 revealed
Shorter nose to comply with revised 2015 regulations
By James Galloway
Last Updated: 22/01/15 9:35am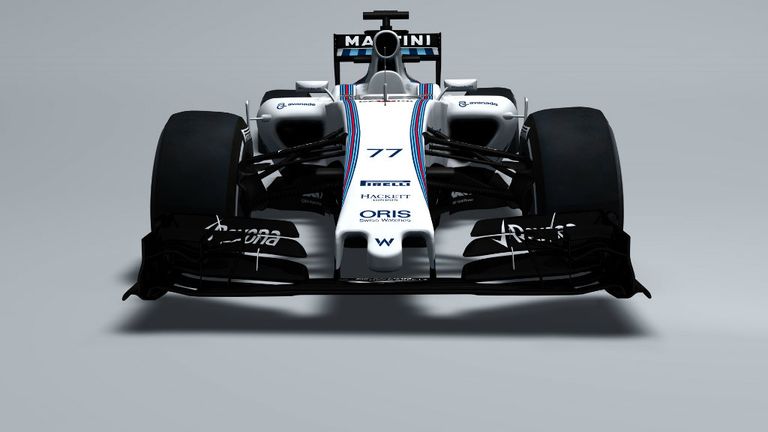 The first image of a 2015 Formula 1 car, the Williams FW37, has been revealed – including the first look at a new-style nose.
Although the first official car 'launch' of the new season is not scheduled until January 29 when McLaren take the wraps off their MP4-30, Williams have given a glimpse of their new challenger via a rendered image on the cover of F1 Racing magazine.
The most obvious difference on the car - which retains the distinctive white, blue and red livery of title sponsors Martini from last year – is the shortening of the nose, the 2015 version far shorter and stubbier than last year's which protruded over the front wing.
The change is to comply with the new nose regulations for 2015, the FIA having responded to complaints over last season's array of 'ugly' designs and introduced "a number of new regulations for the noses to ensure improved safety and to provide more aesthetically pleasing structures".
Pat Symonds, Williams' chief technical officer, admitted the change in regulations at the front of the car proved challenging.
'"The change in regulations offered us a slight headache. The new front bulkhead and nose geometry had much more of an impact than we had initially anticipated and the effect on the aero was profound. The team have worked hard on pulling back the deficit these regulations have made for us," he said.
Having targeted improvements to their aerodynamic package in the new design, the FW37 also appears sleeker at the rear of the car.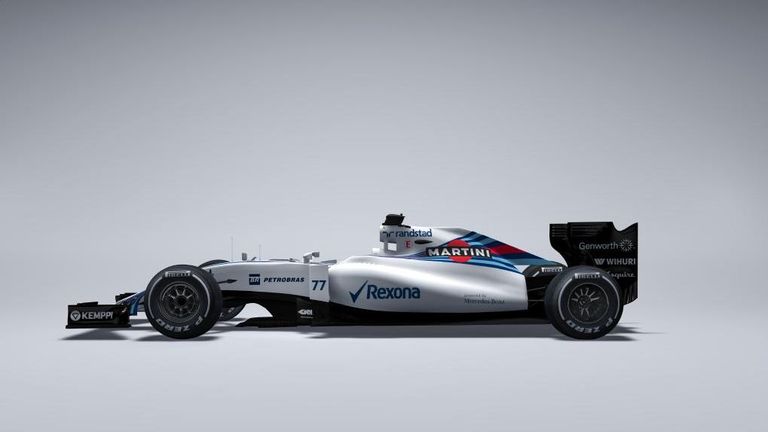 Williams tweeted on Tuesday that they had fired up the FW37 for the first time at their Grove headquarters, a week and a half ahead of the first test of the winter at Jerez when the car will be unveiled for real for the first time.
After a near decade in the doldrums, Williams re-established themselves as regular podium finishers last year as they switched to Mercedes engines, finishing third in the Constructors' Championship - the former champions' best result since 2003.
Force India, meanwhile, will become the second team to give an initial glimpse of F1 2015 on Wednesday, although the team's event in Mexico will only feature the launch of their new livery rather than their new VJM08 car.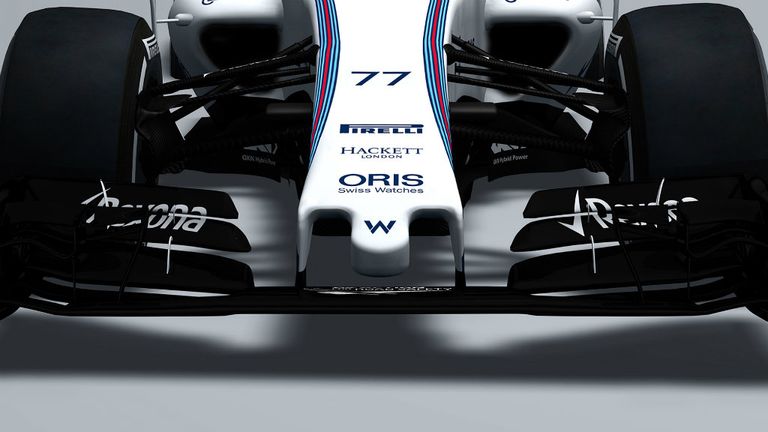 2015 CAR LAUNCHES 
January 21: Force India (livery launch)
January 29: McLaren-Honda
January 30: Ferrari
January 31: Toro Rosso
February 1: Mercedes
The Sky Sports F1 Online team will be providing live commentary of all three winter tests, starting in Jerez on Sunday February 1, with live updates from trackside also on Sky Sports News HQ.