Williams aim to eradicate tyre-graining problems after Spa trouble
Rob Smedley says Williams need to get on top of tyres for Monza
By James Galloway
Last Updated: 27/08/15 9:37am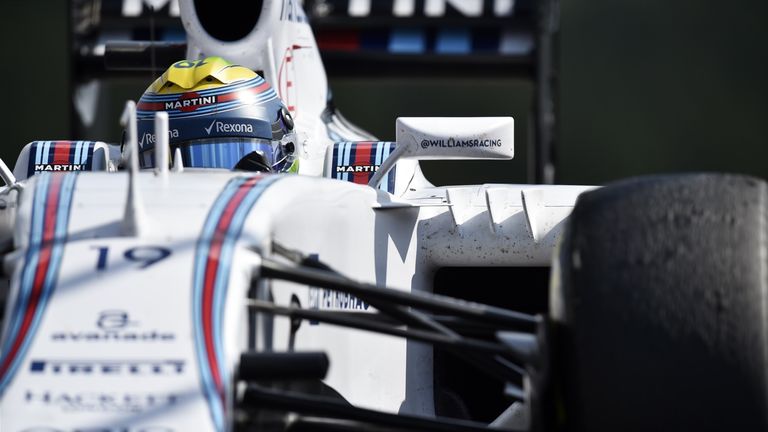 Williams are determined to get to the bottom of why they often struggle with their front tyres early in races after the problem struck again in the Belgian GP.
Williams' cars started third and sixth at Spa but both their drivers got wheelspin off the line and then lost further ground in the opening laps, with Valtteri Bottas particularly struggling for grip on the soft tyres.
The Finn's race was eventually wrecked when a mismatch of compounds were fitted to his car at his opening pit stop – a rules transgression which earned him a drive-through penalty – but team-mate Felipe Massa's afternoon did improve and the Brazilian eventually finished just behind Sergio Perez for sixth.
But it was the the earlier grip problems which meant they were unable to challenge for the podium and Rob Smedley, Williams' head of vehicle performance, has admitted they need to look at how they approach the start of races.
"What we would have done differently is a slightly different preparation for the front tyres in the first stint. We grained the front tyres and that was what put us on the back foot. That's how we got passed so easily and went back into the clutches of sixth, seventh, eighth positions," he told Sky Sports F1.
"That's what we need to address – we need to go away and understand what it is with our car that sometimes doesn't get the front tyres working. I think there's a certain aspect of how we go about our business, the car itself fundamentally... whatever, we need to understand, which is causing front-tyre graining."
The long straights of sector one and three at Spa had been expected to suit Williams' low-drag FW37, but Bottas told Sky F1 afterwards that he didn't think they got the downforce balance right to be quick enough around the whole 7km lap.
The next race at Monza places an even greater emphasis on straight-line speed and Smedley is keen to make sure Williams are not tripped up by tyres again.
"We have to ensure that, no matter where you qualify, you are going forward. You can't have a race where you're on the back foot from turn one," the Englishman added.
"This is what I think this time has done very well over the past year and a half, we get in the races and we do go forward. We don't just sit there and get drawn back into the clutches of other people. So definitely we need to assess what we are doing there for Monza."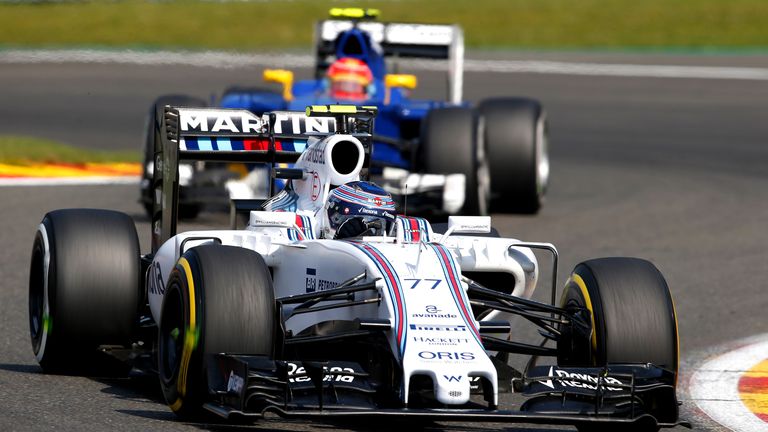 Smedley, meanwhile, apologised to Bottas for the pitstop mix-up which saw three soft tyres and one medium fitted to the Finn's car.
"There is one thing that we should do which is apologise to Valtteri because we've absolutely ruined his race. He was there with Sebastian [Vettel] and Grosjean before that happened," he said.
"What we shouldn't do is blame individuals. We need to go away as a group of people and look at what happened."