Force India's superb 2016: Another F1 triumph against the odds
"For pounds spent in F1, they are the world champions," says Sky F1's Martin Brundle. But just what is the secret of the Silverstone team's success?
By Matt Morlidge and Pete Gill
Last Updated: 28/11/16 11:27am
Are Force India the greatest pound-for-pound outfit in Formula 1?
What's beyond dispute is that it has been another year of odds-defying progress for the team as they continue to punch far above their weight. 
Storming 26 points clear of Williams in the fight for fourth, the team's best-ever result is a near certainity baring an exceptional performance form their rivals in Abu Dhabi and with it tens of millions of pounds in prizemoney.
With Mercedes, Red Bull and Ferrari well ahead in terms of power and resources, the 'best of the rest' tag is no mean feat in Formula 1, especially when competing against teams such as Williams and McLaren, as well as manufacturers like Renault in the chasing pack.
And it is Force India who are ahead of that pack with the team on the verge of improving on their Constructors' Championship position for the fourth consecutive year in 2016.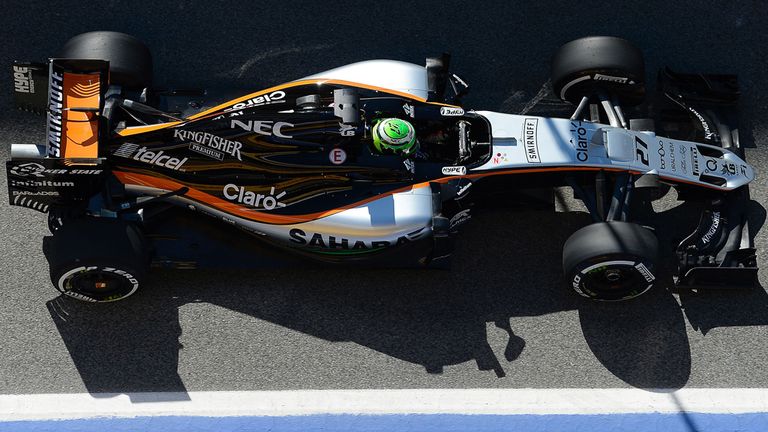 So what's their secret?
"Their secret is that they make every pound go a long way and the troops on the ground just keep on delivering," says Sky F1's Martin Brundle. "For pounds spent in F1, they are the world champions."
The absence of excess has resulted in a streamlined operation where every pound spent is made to count. 
"They are the perennial overachievers," argues Sky F1's Marc Priestley. "They've got such great team spirit and I think one of the key things for them is that they don't have a big budget but they spend it wisely."
It's a point echoed by Brundle. "Because they can't afford copious updates for their cars they have it to get it right first time," he agrees. 
Of course, there are many factors that come together to make a successful Formula 1 team. And one of the most important for Force India, it seems, is not just making the most of their slender budget but also management and the limited number of personnel at their disposal.
"It just concentrates on extracting maximum performance, recognising its own limitations of its size," Sky F1's expert analyst Mark Hughes explains. "There's only 360 people there compared to eight, nine hundred at some of the top teams. It's even half the size of an independent like Williams.
"It's just very well managed. The aerodynamics team, the design team under the technical directorship of Andy Green are very effective."
Force India's F1 stats
| | |
| --- | --- |
| Races started | 170 |
| Total top-10 finishes | 143 |
| Podiums | 5 |
| Pole positions | 1 |
| Front row in qualifying | 3 |
| Total laps led | 65 |
| Most points in a season | 163* (2016) |
| Total points | 790 |
| Highest finish | 5th (currently 4th in 2016) |
| * 2016 season not yet complete | |
Technical director Green joined the team as director of engineering in 2010 before assuming his current role a year later and has a talented, yet small, group around him, much to the annoyance of Force India's bigger budgeted rivals.
"The real secret is simple, good engineering practice," claims Racecar Engineering's Sam Collins. "It is old fashioned motorsport engineering with Andy running that department down there. You talk to the guys and they just really like working there.
"It is a lovely little team, they still have the little Jordan signs on the gates and there is a lot of continuity from back in the Jordan days and that engineering talent is what brings them up to the front.
"That has got Williams worried because they used to be a big engineering team. They've got Pat Symonds there who is a big talisman for them, Force India doesn't really have that talisman engineer, it just has Andy Green quietly getting on with the job and I think that is really upsetting Williams at the moment."
Staying ahead of the competition
It's been a record-breaking year for the Silverstone team, even if they somehow gift fourth place to Williams this weekend. They've already set their highest points tally in their eight-year history, while the two podium finishes Perez has secured is the most Force India have managed in a single season.
Hulkenberg's second place in Austrian GP qualifying, meanwhile, was the team's first appearance on the front row for seven years.
"Their drivers have been dialled into the Pirelli tyres and they've made a lot of smart calls on the pitwall," says Brundle. "They've not lucked into their position. Fundamentally, they've out-performed Williams and the rest."
With just one race to go this season, Force India have scored more than twice the number of points won by McLaren, one of the most celebrated names in Formula 1. 
"Their natural level is the lower half of Q3 from where they score a lot of points and they're a very well-drilled race team," Hughes adds.
"They have a great handle on how to use these Pirelli tyres, which are very tricky to get the best from and they have a very good tyre group that understand how those mechanisms work, probably better than a lot of the top teams. That's paid particular dividends.
"At the tracks where horsepower advantage counts for a lot such as Baku it's elevated them up even beyond their natural level .They were second fastest there and even in Austria, a very power-sensitive track, they had a car on the front row of the grid."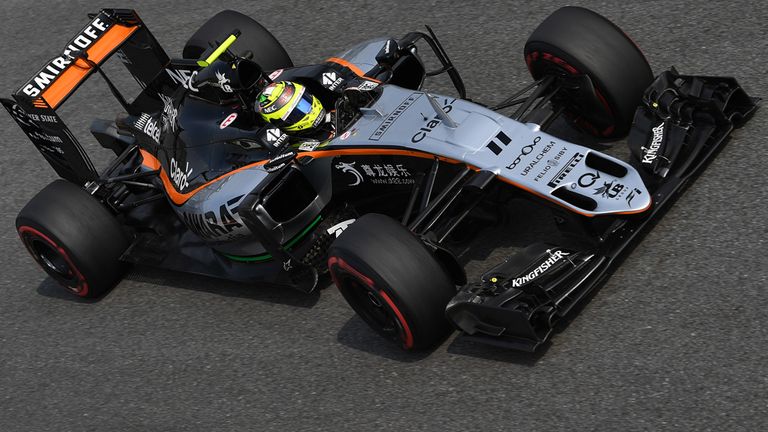 What next for Force India?
Can they really maintain these year-on-year improvements, both behind the scenes and in the standings? With so many cash-laden teams in Formula 1, what can the team expect to achieve in the long term?
"Realistically, to get in the top three would require one of the big teams really messing up big time," Hughes says. "We've got a big aerodynamic change in regulations coming for 2017 and you never know, it's possible that somebody does mess up in those circumstances.
"But in the long run, the top teams invariably end up in the top positions. If they could keep banging in fourth and fifth places in the Constructors' Championship, because that brings it's own reward and helps towards the team's stability as well, they'd be doing really well."