Force India take 'aggressive' step with striking new livery for 2015 F1 season
Team move away from Indian flag design with silver, black and orange livery; VJM08 won't run until second test in Barcelona
By William Esler
Last Updated: 22/01/15 9:53am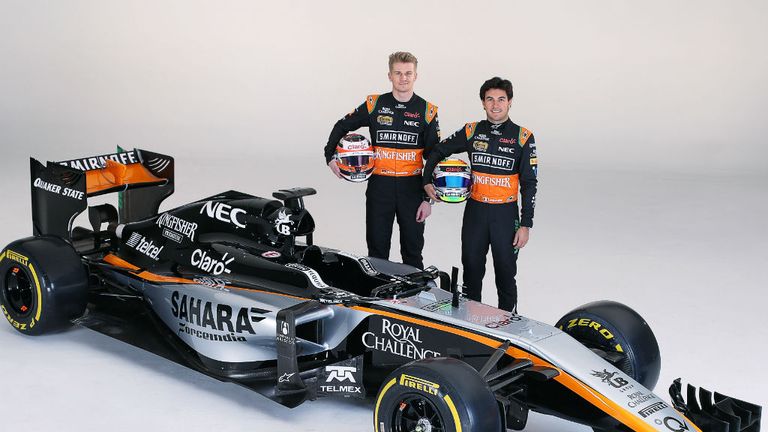 Force India will run with a striking new colour scheme in 2015 after revealing a revised livery at a ceremony in Mexico City.
The team's traditional green, white and orange colours of the Indian flag have been replaced by silver, black and orange. The team had started to introduce black to the car last year, and Team Principal Vijay Mallya admits it was a conscious decision to make the car look more aggressive.
"It's another evolution of the contemporary look we introduced last year which reflects the growth of the team and the global brands with which we are working," he said.
"I love the addition of silver, which makes the car appear more sleek and aggressive. The livery looks stunning and I'm sure it's something that will appeal to the fans as well. Our traditional team colours remain integrated in the livery, but we've given it a very modern twist."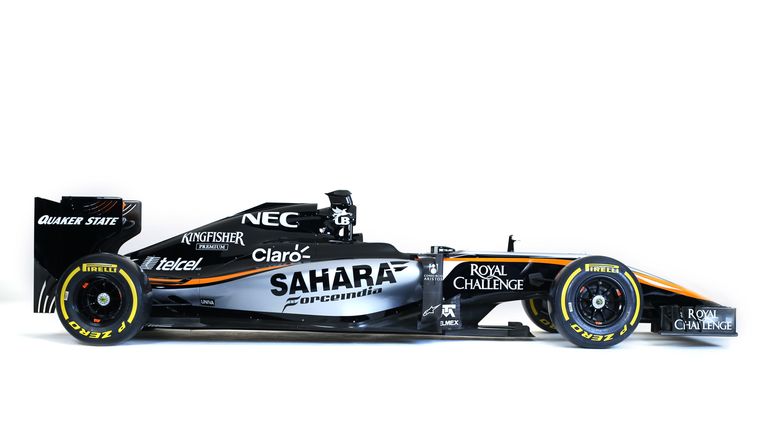 However, while the team may have had their new look ready for a public unveiling, there was no sign of the 2015 VJM08 which will not run until the second pre-season test in Barcelona. There was, though, a new look nose attached to the chassis.
The launch took place in Mexico after the team secured a number of new sponsorship deals in the country ahead of its return to the F1 calendar in November. Force India's Sergio Perez is the only Mexican with a race seat this season after Esteban Gutierrez was dropped by Sauber.
The presentation also served as build-up to the Mexican Grand Prix, with organisers predicting more than 250,000 will attend the race weekend, while several Mexican dignitaries were on hand to address the media and discuss the tourism benefits of the race.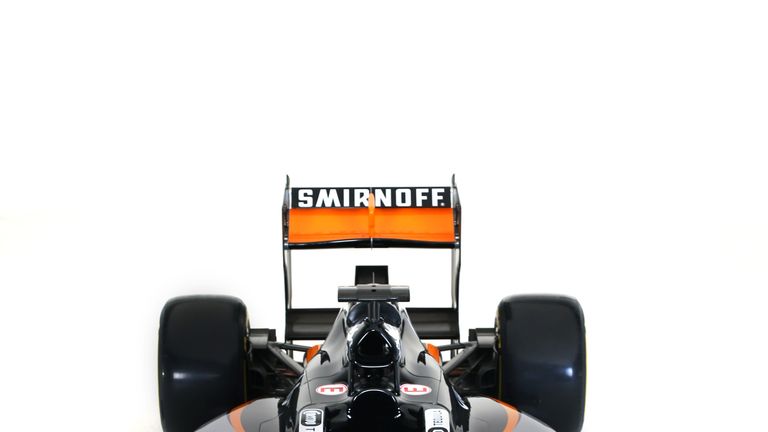 The race organisers also revealed that they hope to have the construction work at Autodromo Hermanos Rodriguez completed 90 days before the scheduled race date of November 1.
The Sky Sports F1 Online team will be providing live commentary of all three winter tests, starting in Jerez on Sunday February 1, with live updates from trackside also on Sky Sports News HQ.