Penalty points given to Perez, Hulkenberg and Maldonado
Three drivers feel wrath of the stewards following Malaysia GP
By William Esler
Last Updated: 21/04/15 3:23pm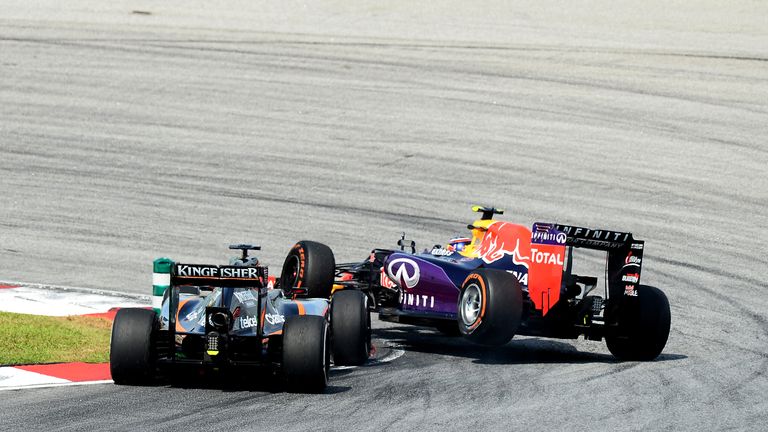 Force India drivers Sergio Perez and Nico Hulkenberg have both had two penalty points added to the super licences after their respective crashes in Malaysia.
Perez hit Romain Grosjean as the Frenchman swept around the outside of him at Turn 12, sending the Lotus driver into a spin.
Hulkenberg then spun Daniil Kvyat at Turn Two after clattering into the side of the Red Bull driver. The German had run wide at the first corner fighting Daniel Ricciardo which allowed Kvyat to nip past both. Hulkenberg then lunged to the inside of Turn Two to try and retake the position, but there was no room for his Force India as the Russian took the apex.
Both Force India drivers were given 10-second penalties during the race, but the stewards felt that the accidents both warranted further punishment. The points on Hulkenberg's licence are his first in the last 12 months, while Perez's total comes to three.
Pastor Maldonado also felt the wrath of the stewards after failing to maintain the requisite speed behind the Safety Car. Three points were added to his licence taking his total for the last 12 months to eight.
Similar to the system used on Britain's roads, if a driver racks up a dozen points in a 12-month period they are issued with a one-race ban.