McLaren are '99.9 per cent' sure of new sponsorship soon
Eric Boullier says they're addressing anticipated drop in prize money; McLaren currently stand ninth out of 10 teams in constructors' standings
By Mike Wise
Last Updated: 22/09/15 11:55am
Eric Boullier says McLaren are "99.9 per cent" sure of landing new sponsorship as they seek to address the anticipated cash shortfall caused by their poor performance on track this season.
The eight-times constructors' champions currently stand ninth overall out of 10 teams, with only Manor Marussia below the fallen F1 superpowers. 
Their lack of performance has been attributed to Honda's struggle to adapt to hybrid-era F1, and while the Japanese manufacturer also supplies financial backing, it won't necessarily dig any deeper into its pockets.
"We have not definitely asked Honda about that scenario because it's still early days," Boullier, McLaren's Racing Director said at the Singapore GP. "As a partner we obviously have to address this scenario next year. As a team as well, we are working hard to improve our sponsorship portfolio and I cannot guarantee you 100 per cent, but 99.9 per cent there will be some announcements soon.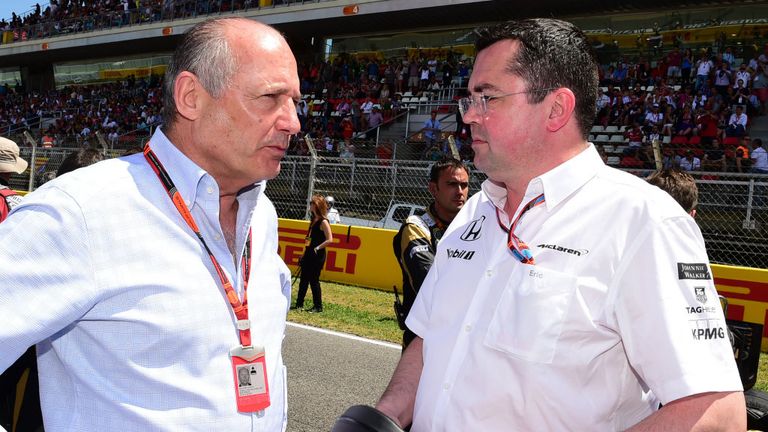 "So, we are working hard, we obviously have to find sponsors. If we are not finishing in the right ranking in the championship, we will lose some direct FOM moneys and we'll have to find a way to replace it."
Boullier added: "I'm not saying it's Honda but we have to do it."
McLaren have been without a title sponsor since Vodafone withdrew at the end of 2013. Speaking earlier this year, however, team boss Ron Dennis said he believes such levels of backing are a thing of the past. 
Constructors' prize money is a secret guarded by teams and the sport's commercial rights holders, although in estimating McLaren's drop from last season a figure of around $20m might not be too wide of the mark.
Sky Sports F1's Martin Brundle summed up the situation at the Italian GP. "It's difficult days for McLaren. They're going to finish eighth or ninth in the world championship, so they're going to lose a huge amount of TV income," he said.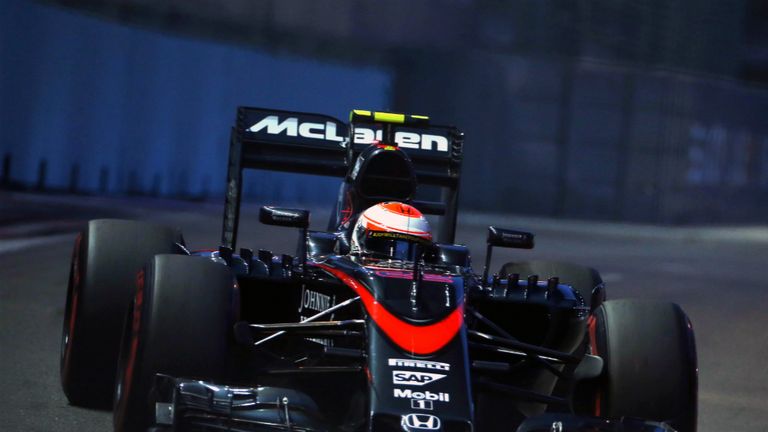 "They're not getting sponsors into the team, they might lost sponsors; their drivers look like they're just starting their Formula Ford careers - they've no sponsors on them.
"I know Honda are putting a lot of money in, but it's a big team with big overheads. You've got to look at it and think 'this needs to change soon'."
Don't miss Sky Sports F1's live coverage of the 2015 Japanese GP. Race-day coverage begins on Sunday at 4.30am with lights out at 6am. Watch the Japanese GP for £6.99 with NOW TV