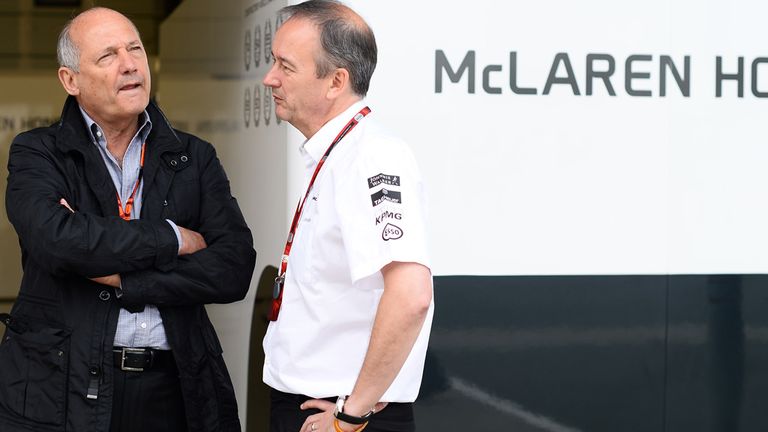 Detailing some of the messages received loud and clear from Ron Dennis' interview with F1's official website...
Social media does do a neat turn in irony
A month after Dennis told reporters in Abu Dhabi that he wasn't convinced social media had much of a future, the publication of the McLaren boss' interview with Formula1.com saw 'Ron Dennis' trend on Twitter…
McLaren-Honda aren't beaten yet
And despite their 2015 horror show, Dennis remains convinced that they can return to the front. If the serious message he is at pains to convey during the interview can be distilled into three lines, it's this trio of resolution:
"Formula One is a cyclical sport", "Success is hard-earned", and "success in Formula One takes time to achieve".
The McLaren boss does have a sense of humour
Dennis may be famously taciturn, meticulous and resolute, and the rumour around the Brazilian GP is that he gave Fernando Alonso and Jenson Button a ticking off in Brazil after their spoof 'podium', but Ron says he did find the surreal sight of Alonso sunbathing by the side of the Interlagos track amusing.
"I chuckled to myself, to be honest," says Dennis. "All work and no play makes Jack a dull boy."
Ronspeak is still alive and kicking
"So, to revert to the specificity of your question, I'm not going to hypothesise about what might have happened had we done things differently, because I don't think there's anything specifically wrong with the way we've done things."

Well, erm, quite.
The Alonso-Dennis relationship is rock solid
Remember the doubts and incredulity twelve months ago when Ron and Fernando were reunited, eight years on from the Spygate scandal that plunged the team into financial and sporting crisis? Well, a year on, the pair have proved that second marriages can work - and apparently thrive despite the strain of the team's worst season in living memory.
"He's matured enormously since he last drove for us, eight years ago, and he's now one of the most complete drivers I've ever had the privilege of working with," says Dennis. 

Heady praise given the calibre of drivers who have passed through McLaren over the last quarter-decade.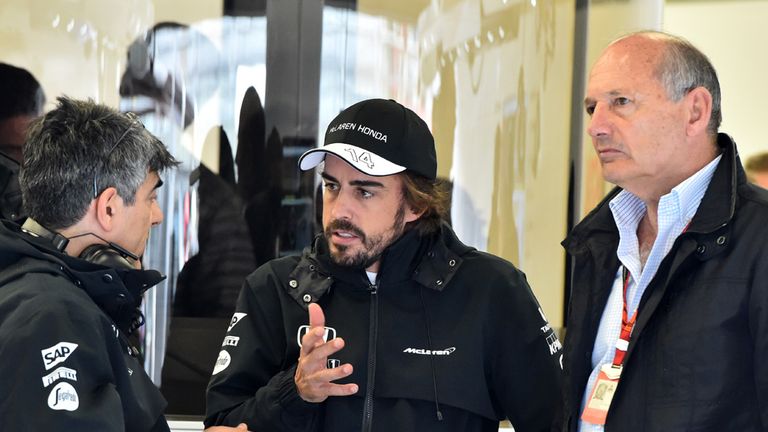 Alonso is going nowhere
Dennis told Sky Sports as much in April but it's worth stressing: according to McLaren, Fernando contract is three years long and doesn't contain any opt-out clauses.
Christmas is cancelled at Woking
In fairness, Ron does conclude the interview with a hearty 'Merry Christmas', but it certainly sounds as if the McLaren shouldn't expect too much time off over the festive period. "We're working night and day," warns Dennis. "Put it this way: if you visit the McLaren Technology Centre on a Saturday or a Sunday this winter,  you won't find many free car parking spaces!"
McLaren are good at counting
We lost count but they didn't - Dennis has confirmed that the cumulative number of grid-place demotions the team suffered in 2015 was 310.
Ron regrets his Kevin Magnussen send-off
"I'm not perfect, and sometimes I'm guilty of answering a question a little more irritatedly than ideally I should do," concedes Dennis after telling reporters that Magnussen - who finished on the podium in his first race for the team - had failed to reach the targets he had been set by the team. 
Ron is a close follower of the Royal Family and their recent vicissitudes
Can McLaren's dreadful 2015 be compared to the Royal Family's annus horribilis? Not according to Ron. After all…"As far as I recall, the phrase to which you allude was most famously used by Her Majesty the Queen in a speech at the Guildhall in London in late 1992, in which she described that year in those terms. And 1992 was indeed a horrible year for the British monarch. The Prince and Princess of Wales had agreed to separate; the Duke and Duchess of York had agreed to separate; the Princess Royal and her husband, Captain Mark Phillips, had agreed to separate; and, to cap it all, there had been a dreadful fire at Her Majesty's beloved Windsor Castle."
When you put it like that, McLaren's 2015 doesn't seem quite so horribilis, does it?