Fernando Alonso says McLaren have worst performance in F1
Alonso retires from Australian GP after running 10th for much of race; 'In normal conditions we should be last and second last'
By Jonathan Green
Last Updated: 30/03/17 11:23am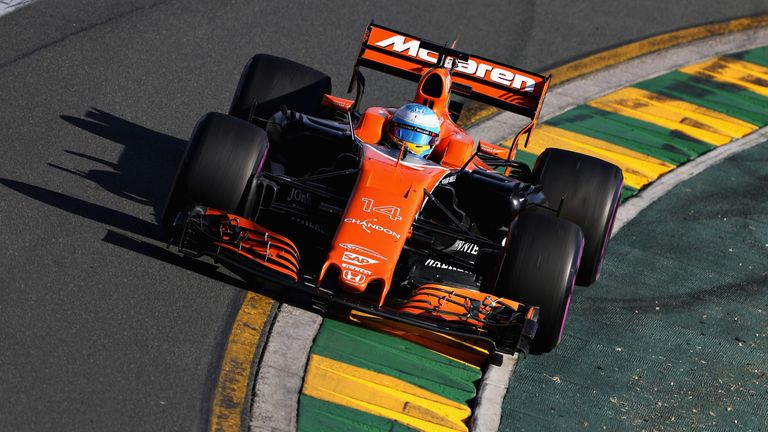 Fernando Alonso maintains that McLaren-Honda's performance is the worst in F1 and claims they will be last on the grid at a "normal" circuit.
Alonso exceeded expectations at the season-opening Australian GP, qualifying 13th and he was running in the points for much of Sunday's race before being forced to retire late on with a suspension issue. Stoffel Vandoorne was last of the drivers to finish in 13th.
While McLaren avoided the major reliability issues that dogged them in winter testing, their speed remains poor with Vandoorne slowest through the speed traps in qualifying and Alonso third last.
"I was driving one of my best races so far and we were surprisingly in the points all race long," Alonso told Sky F1.
"We are last in terms of performance. We were 10th because the qualifying lap yesterday was extremely good, at the start I managed to gain one position and then [Romain] Grosjean's retirement gave us the other one.
"In normal conditions on a normal circuit we should be last and second last.
"We had to do a huge fuel-saving which was hurting us a lot but we managed to keep the position. It was a surprise to be so high but at the end we couldn't finish and we need to be more competitive soon."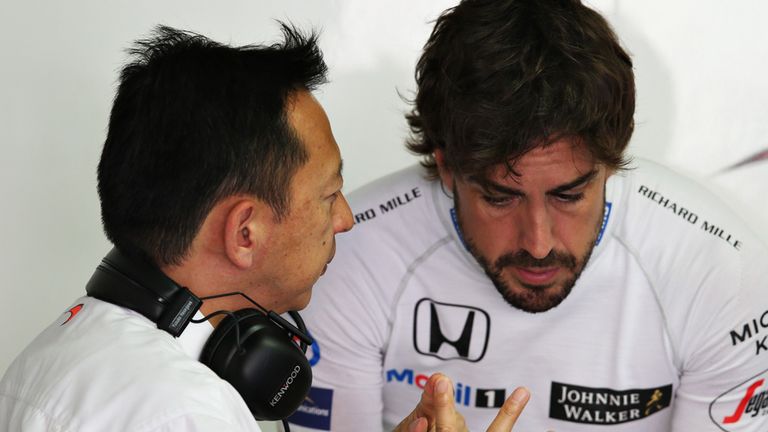 McLaren reunited with Honda in 2015 but have failed to return to the front of the grid and their engine was effectively shaking itself into breaking down during testing in Barcelona.
Honda F1 chief Yusuke Hasegawa has said they will have a new engine in two months but Sky analyst Pat Symonds is unsure whether it will improve their fortunes.
Symonds said: "I feel for Fernando. I won a couple of world championships with him, I know how competitive he is. Since the heady days at Renault everything has gone wrong for him.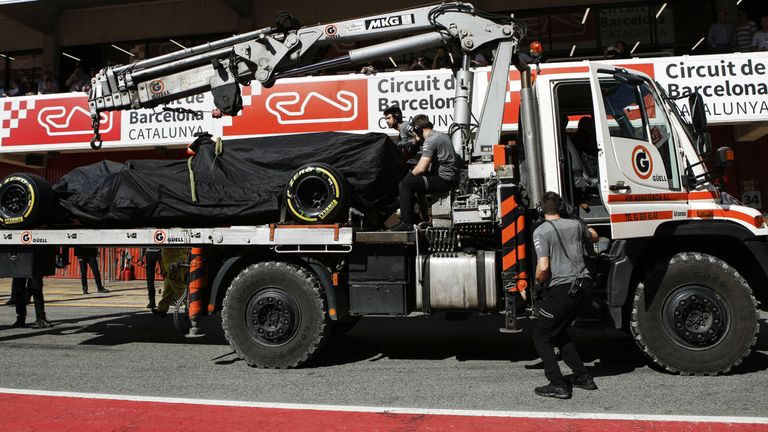 "It's interesting Honda say they'll have a totally new engine but this is a totally new engine from what they had a couple of months ago and it hasn't done the job."
On Friday, Martin Brundle described McLaren's problems as awful for the whole sport.
"It's a nightmare. They seem to have gone backwards," he said.
"It's awful for Formula 1. Nobody needs the great McLaren team, Fernando Alonso and Stoffel Vandoorne blowing up and down the back of the field."
Watch the 2017 F1 season on Sky Sports F1 - and in Ultra HD for the first time! Get Sky F1 for the new season!