Eric Boullier says McLaren have 'no regrets' over Honda project
"There have been highs and lows over the past three years, but we have no regrets," says Boullier
By Jonathan Green
Last Updated: 27/11/17 10:20am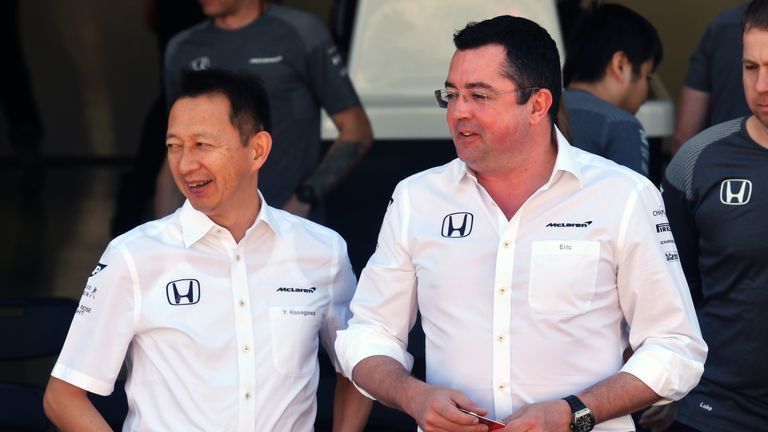 Eric Boullier maintains McLaren have "no regrets" over their three-year engine partnership with Honda after completing their final race together at the Abu Dhabi GP.
Conceived as the dream partnership to challenge Mercedes in the hybrid era of Formula 1, the reality has been three seasons of underperformance and unreliability.
The collaboration failed to garner a single podium finish, only 31 points finishes and an eye-watering 845 places of engine-related grid penalties.
McLaren confirm Honda divorce
McLaren to Honda: 'We'll miss you'
Defining McLaren Honda moments
But following the F1 2017 season finale, McLaren racing director Boullier thanked Honda for their efforts to improve.
"On behalf of everyone at McLaren, I'd like to offer sincere thanks to Honda for working so hard alongside us to constantly strive to learn, develop and improve," Boullier said.
"While nobody can deny it's been an incredibly challenging season, we end our partnership in Abu Dhabi with a stronger relationship than ever and plenty of healthy respect.
"There have been highs and lows over the past three years, but we have no regrets, and every member of the entire McLaren-Honda team wishes each other well for the next chapter in our respective histories."
Key McLaren-Honda stats
| | |
| --- | --- |
| Best finish | 5th (2015 Hungarian GP, 2016 Monaco & US GPs) |
| Points finishes | 31 |
| Best starting position | 3rd (2016 Austrian GP) |
| Number of retirements | 43 (including four Did Not Starts) |
| Engine-related grid penalties | 845 |
From 2018 McLaren will be powered by Renault, with Honda exclusively supplying Toro Rosso.
McLaren's new deal with Renault runs for the next three seasons while Honda are considered to be favourites to power Red Bull in 2019 if, as expected, Renault cease to supply the former world champions.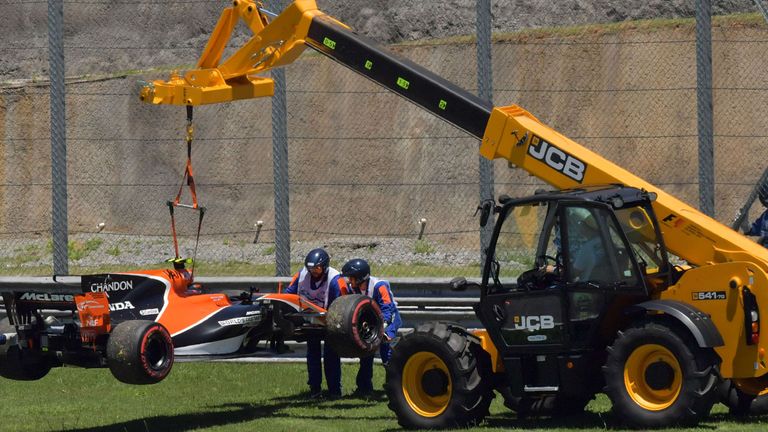 Three fifth-place finishes from Fernando Alonso have been the best results of the present McLaren-Honda partnership but, after finishing ninth in Abu Dhabi, the Spaniard reiterated that he remained "very proud" of the project.
"It has been a tough season and a tough three years for us, but I'm still feeling very proud of this project," Alonso said.
"We didn't succeed in terms of results and we delivered below expectations, but nevertheless everyone fought and worked very hard.
"Now that we are both going our separate ways, we wish the best for Honda and good luck to the McLaren-Renault project also. Now it's a new chapter for both of us."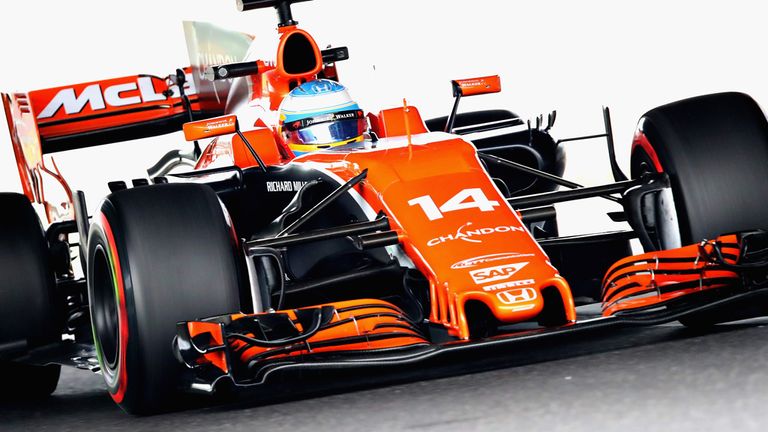 Honda take positives
Three consecutive points finishes rounded off the partnership and Honda F1 chief Yusuke Hasegawa thinks the improved reliability was a positive step for the Japanese manufacturer heading into the winter.
"We were able to show stabilised PU performance over the last few races to round out the season, which considering the tough start to our year, we can take as a positive step forward," he said.
"The last three years have been extremely challenging, but I would like to express my sincere appreciation to the McLaren-Honda drivers and team members for all of their relentless hard work. And, of course, to all our fans who have kept us going with their incredible support.
"Honda Racing F1 is now fully focused on the development for 2018 and we will make our best efforts in order to have a good start in the coming winter testing.
"Finally, we wish McLaren every success with their new partner."