Fernando Alonso says McLaren's next target is catching Red Bull
Alonso fifth in Australian GP after holding off Verstappen; Two-time world champion eyes joining Merc, Ferrari, Red Bull battle; Spaniard provides more amusing team radio
By Jonathan Green
Last Updated: 13/12/18 2:39pm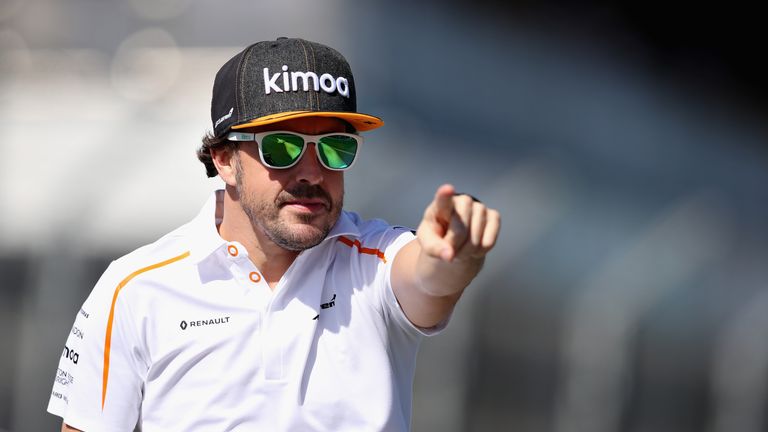 Fernando Alonso says McLaren's next target is catching Red Bull after his fifth-place led home a double-points finish for the team at the Australian GP.
In McLaren's first race with their new Renault power units, Alonso recorded his joint-best result since rejoining the team in 2015 while Stoffel Vandoorne finished ninth.
Alonso took advantage of the Virtual Safety Car period to gain places through his pit stop phase and then held off Max Verstappen through the final 20 laps at Albert Park.
Vettel steals Australian GP win
How did Mercedes lose the race?
"It is the first race with this [McLaren-Renault] combination so a lot more to come and hopefully from Bahrain we will see another step forward and Red Bull will be the next target," Alonso told Sky F1.
"There is a lot of potential in the car but still to be unlocked."
The two-time world champion is also confident McLaren can put more pressure on the front-runners in upcoming races, having finished 20 seconds behind Daniel Ricciardo in fourth.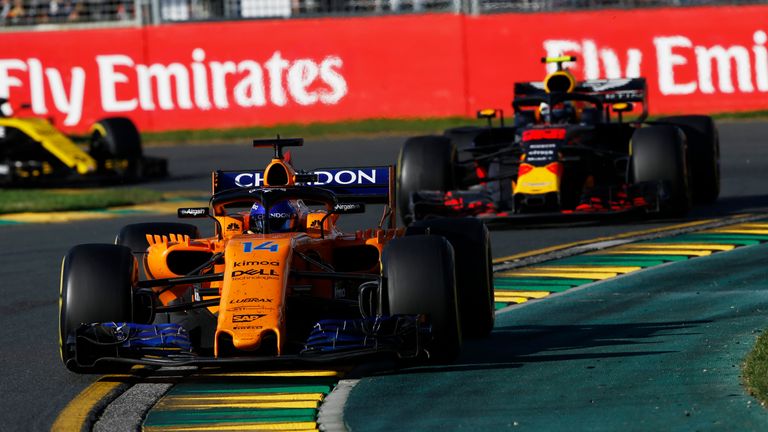 He added: "Right now [Red Bull] are still clearly ahead of us and are in that exclusive group of Mercedes, Ferrari and Red Bull.
"McLaren is willing to enter that group and I think in the coming races we will forget the middle group and we look forward to those privilege three top teams."
Alonso's fifth-place, from starting 10th on the grid, was assisted by both Haas cars suffering retirements with loose wheels.
But the Spaniard says he expected to be able to challenge for the top five from the start given McLaren's better pace on long runs compared to their single-lap form.
"It was more or less expected to be honest. We knew we had a strong race pace and better than Qualifying. We capitalised on some of the problems that others had," he added.
"I'm happy, it was great work from the team, the integration of our power unit in two or three months and we redesigned some of the car last winter.
"Now we are here, both cars in the points, fifth place so happy and a good starting point."
McLaren racing director Eric Boullier also hinted the team had run conservatively in Melbourne given the team's reliability issues over the winter.
"We took advantage of anything today. We know we have more pace in the car which we can unlock in the future but we could have unlocked it as well this weekend," Boullier said.
Alonso provides team radio gold…again
Alonso's radio messages over the past three seasons have provided regular entertainment during races, and the Spaniard looks set to provide more in F1 2018.
On lap 13, having been told that Verstappen was now two cars ahead of him after the Dutchman span, Alonso berated his engineer for "losing energy".
"Okay, speak up a little bit, it is a long race and you are losing the energy already," he said.
But after crossing the line, he sent a rousing message to his team.
"Well done guys, very proud of you," he said. "Long winter, long seasons in the past but now we can fight, we can fight.