McLaren happy with progress but still bidding to catch Red Bull
Team target more upgrades after encouraging progress in Spain
Last Updated: 20/05/18 12:25pm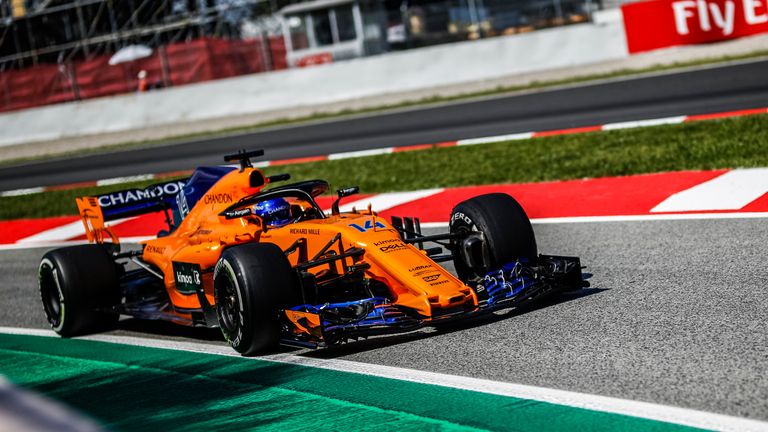 Fernando Alonso says the onus is entirely on the McLaren team in their bid to catch Red Bull.
Both Red Bull and McLaren are powered by Renault engines this season, meaning that the only separation in their cars' performance should be the result of their own car design prowess.
McLaren have endured a difficult start to 2018 but Alonso reached Q3 for the first time in Spain when he qualified eighth.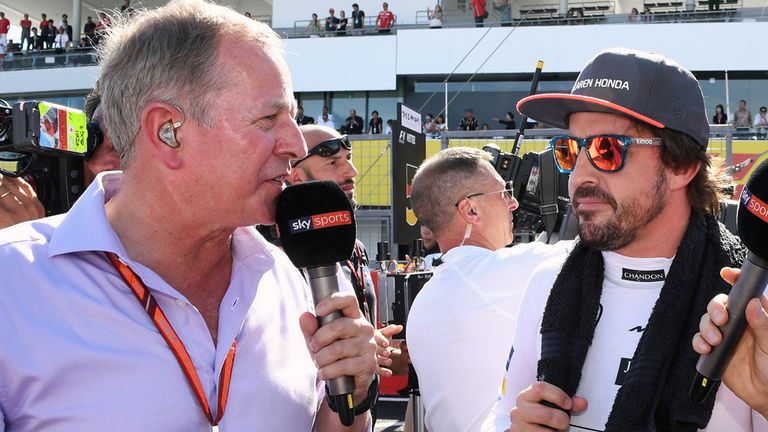 McLaren's upgrade at least put them on the tail of the sole remaining Renault of Carlos Sainz, with Fernando Alonso guiding the impressive new nostrils on his orange car. Their target has to be the rear wing of the Red Bull though given they have the same motor, and so there's a lot of work to do.
Sky F1's Martin Brundle
On the quest to catch Red Bull, Alonso said: "It will depend on us. In the past, we needed to fix many things - we were missing race pace, deployment, aero and sometimes mechanical grip. Now, we know that on the power unit side we have the same engines as Red Bull. So it's all on us."
McLaren introduced a sizeable and eye-catching upgrade package in Barcelona. Although the result was not stellar, progress was sufficient to enable Alonso to qualify 1.5 seconds off pole position - a considerable improvement on McLaren's previous 2.2 second average deficit for the opening four races.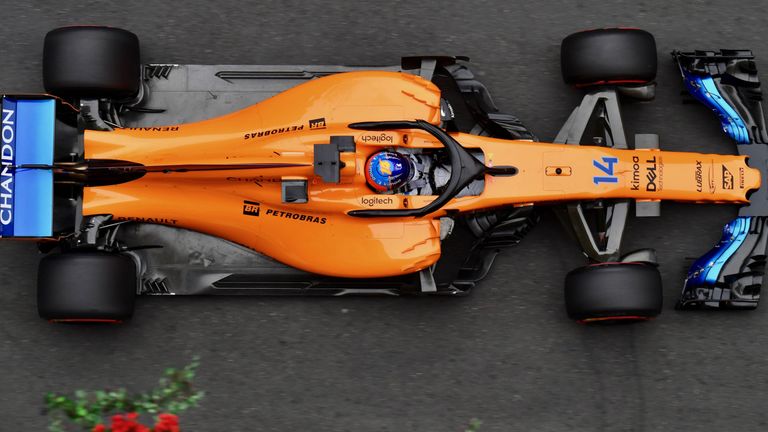 Alonso's lap time was also less than a second behind the best of Red Bull pair Daniel Ricciardo and Max Verstappen, another season best for McLaren.
"We are massively motivated," said Alonso. "We are going in the right direction, the new package is delivering what we expected. Let's see what we can do."
McLaren's response to their difficult start has included a parting of the ways with long-time technical officer Tim Goss while team chief Eric Boullier had to fend off media questions about his own position in Barcelona. Boullier insisted he was, stressing that he had won with every team he had previously managed. But the best answer of all will be the results on track.
"We know what we have to do," said Boullier. "There is a long way to go.
"There is no magic bullet in Formula 1, it is a step by step process. The plan is to bring developments for every race."
The crown jewel in the F1 calendar returns and you can watch the Monaco GP on Sky Sports F1 from May 24-27. Get Sky Sports F1.