Exclusive Q&A: Gary Paffett discusses how McLaren's 2014 car is developing
British driver also gives his thoughts on new recruit Kevin Magnussen
By William Esler
Last Updated: 13/01/14 9:06am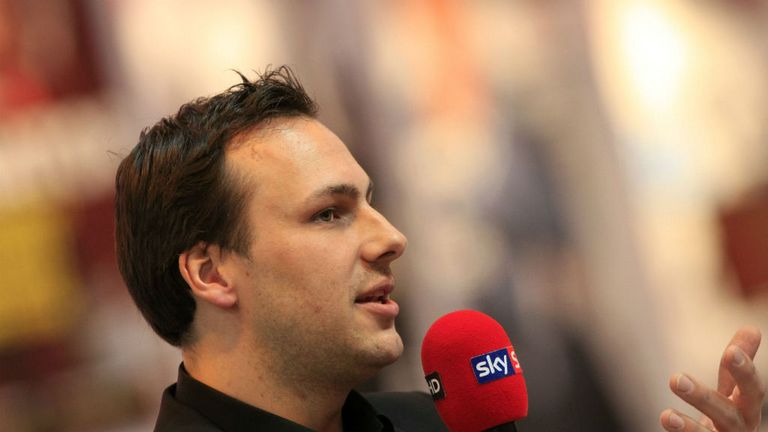 You've sampled the 2014 car on the simulator over the last few months, what have been your initial impressions?
Gary Paffett: "It is going to be exciting, the cars are very different to what we have had for the last few years. The downforce level in particular is a lot less than we have had - in the past the FIA have tried to reduce that, but this year they seem to have successfully done that - and the cars are a lot more difficult to drive, especially with the different power unit and the amount of torque that the turbo engines produce - even the medium to high speed corners are difficult without the blown downforce we have had in the last few years.
"The cars are definitely a lot more difficult to drive, so it is going to be exciting to see how the drivers get on with it."
How much will the drivers have to change their driving style over the winter?
GP: "They are definitely going to have to change it. I have worked in the simulator a long time on these cars and when I swapped back and forth from the (MP4-) 29 to the 28, you do have to change your style, the way you drive the car.
"Working with Jenson (Button) as well, the first time he came to drive the car I spent a bit of time talking him through it and you could physically see him having to think about how to drive the car.
"So the drivers are going to have to think about it and try and think how to get the best out of it because it is not just how the car handles and the balance of the car, but the way to use the tyres and use the fuel and all of the devices we have on the car now as well with regards to the KERS and everything else, it takes a lot more thought from the driver this year."
2013 was a horrible year for McLaren - have the team identified where they went wrong and are sure they won't make the same mistakes again?
GP: "I think if we had fully identified it we would have been a lot more competitive at the end of the year. We accepted that we made mistakes and there are areas of the car we know were problematic, but I think the problem was some of the areas were too big to fix during the season.
"So I am pretty sure we have a good idea of where we went wrong, but you can never say for sure until you build another car that you know exactly how it went wrong, but we have an idea of what we are doing with this year's car. It is a different car totally anyway, we have learnt from last year's car areas we need to avoid going down, but it is a different car anyway - it is a different challenge and it is a challenge for everybody. We certainly feel it is a bit of a fresh start for everybody and we are pushing very hard to make sure we get on top of it from the start.
"However, you can set your targets, but we are never going to know where we are until we get out testing and in the first race - because it is such a big regulation change, you really don't know where you need to be. The lap times in the simulator mean nothing as you don't know what everyone else is doing and with such a big change in the design of the car for this year, until we get to the first race, I don't think we are really going to know where we are."
And in terms of development, is everything progressing as planned and on schedule? You will be on track in Jerez?
GP: "Yes, I've seen the car in the workshop, they are working hard and the car will be in Jerez. It is going to be launched at Woking in a digital launch on the 24th (January) and then out on track on the 28th in Jerez.
"I won't be there, I am going to back at the factory on the simulator, looking on at the testing. There probably won't be too much mileage on the first day, but we are going to be back in the simulator and ready for any feedback we can get from the drivers at track as to how we can help to develop the car over the first test.
"But yeah, it is going to plan and when we get to Jerez we will know a lot more about it, but I think just understanding the powertrain and how it all works is going to be the first target which isn't going to be too easy I don't think."
What have you made of Kevin Magnussen so far?
GP: "He is an exciting driver that is for sure. There are very few young drivers that teams have brought through to put in a top team - I think Lewis Hamilton and probably Sebastian Vettel are the last two real examples of real young drivers that people have put into cars.
"So I think there is a lot of excitement around Kevin, he has shown in testing that he is very quick - he is very fast. He has shown that in the last two years in World Series that were both very different - in 2012 he was quick, but had a lot of problems, was a bit erratic and a had some incidents which compromised his season a lot, but last year in 2013 he improved so much as a driver and won the championship - so he has shown that he is quick and that he can change his driving style to get the most out of the car.
"I think we are all at the team very excited to see how he gets on and really hoping he can push Jenson really hard and get the best out of Jenson as well."
What are realistic goals for Kevin? Obviously it is his first season, testing is limited so it is not like Lewis Hamilton's debut when he could do lots of miles in Spain the previous winter, so he is going to take time to adjust.
GP: "It is difficult to say - he can't go in thinking 'I am going to win the championship,' because I think that is probably unrealistic.
"But I think with the massive regulation change, all of the drivers that are already there have still got to relearn a few things with how to drive these new cars and how to adjust to them, whereas he hasn't got anything to relearn, he is just getting into his first his first Formula 1 car and that is all he really knows. He has done some testing, but fairly limited, so it is a bit of a fresh start for all the drivers, but he is still inexperienced in F1 so he is still going to have to learn a lot.
"For a young driver coming into F1, you want to be competitive so you want to have some good results, but consistent results weekend after weekend is what he will want to do, but maybe that is a bit unrealistic. But he is going to want to be competitive against Jenson, so it really depends on how good the car is - I think if you ask Lewis Hamilton what his goals were for 2007 it was probably to have some good results and he nearly ended up winning the championship - so I think it is a similar situation, you have to be open minded.
"You can't go in thinking 'I am going to win the championship,' but you can't go in thinking 'I've got no chance,' you just have to do your best and see how it goes."
The Sky Sports F1 Online team will be providing live commentary of all three winter tests, starting in Jerez on Tuesday January 28, with live updates from trackside also on Sky Sports News