McLaren-Honda engine fears for Jenson Button and Fernando Alonso in 2015
Returning Honda at risk of being outpaced if Renault, Ferrari and Mercedes can continue developing their V6s during 2015
By Pete Gill
Last Updated: 09/01/15 9:18am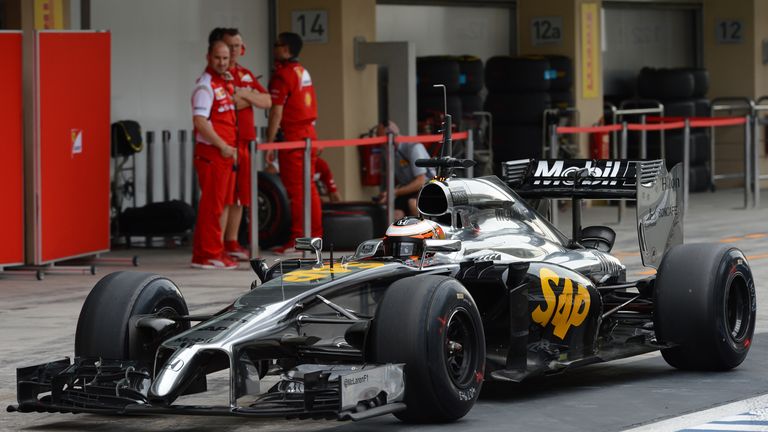 McLaren-Honda will be placed at a "significant disadvantage" if they are barred from developing their engines during 2015, according to Sky F1's Ted Kravitz.
Although the FIA have reportedly accepted there is a loophole in the regulations which means that the grid's three other engine manufacturers, Ferrari, Mercedes and Renault, can develop the design of their V6s in a piecemeal fashion through the course of the year, newcomers Honda have been excluded from the exemption.
It's understood the FIA, the sport's governing body, believe it would be 'fair and equitable' if Honda have to deliver the definitive design of their engines by February 28 – the corresponding deadline which was imposed on Ferrari, Mercedes and Renault last year ahead of the advent of the sport's new turbo era.
"It is a significant disadvantage for Honda," Kravitz told Sky Sports News HQ as he looked ahead to the new season in which every race will be live on Sky F1. "Honda's learning curve, because they are a new engine supplier, is going to be so much steeper than everyone else's this year."
McLaren remain tight-lipped on the issue but have confirmed they are in negotiations with the governing body about a potential compromise.
"McLaren-Honda has already been in contact with the FIA with regard to this issue, but we do not wish to say anything further at this time," a team spokesperson told Sky Sports.
After two years without a victory, McLaren, who will boast an all-champion line-up of Jenson Button and Fernando Alonso next season, are adamant that their renewal of vows with Honda – with whom they dominated the sport in the late 1980s and early 1990s – could trigger a dramatic and immediate revival.
"No grand prix team is going to win a World Championship in the future unless it is the dominant recipient of an engine manufacturer's efforts," Ron Dennis, the team's chief executive, told Sky F1 in October.
With exclusive access to the Honda V6s, McLaren will be one of four 'works teams' on the grid in 2015 – although, shorn of allies, it's that exclusivity which could hinder their attempts to persuade the FIA to extend the homologation leeway to their Japanese supplier as well.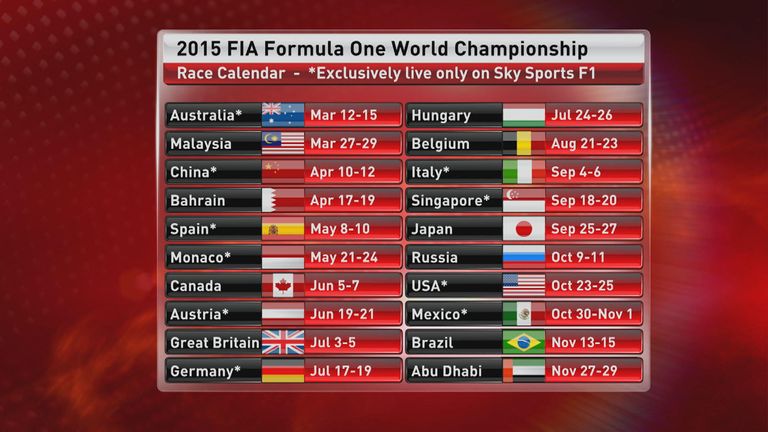 The Sky Sports F1 Online team will be providing live commentary of all three winter tests, starting in Jerez on Sunday February 1, with live updates from trackside also on Sky Sports News HQ.