Fernando Alonso to use old engine after damage suffered in Austria
Honda confirm Spaniard's engine will change configuration at Silverstone; However he will not take a penalty as it is not a sixth unit
By Pete Gill and William Esler
Last Updated: 01/07/15 9:34am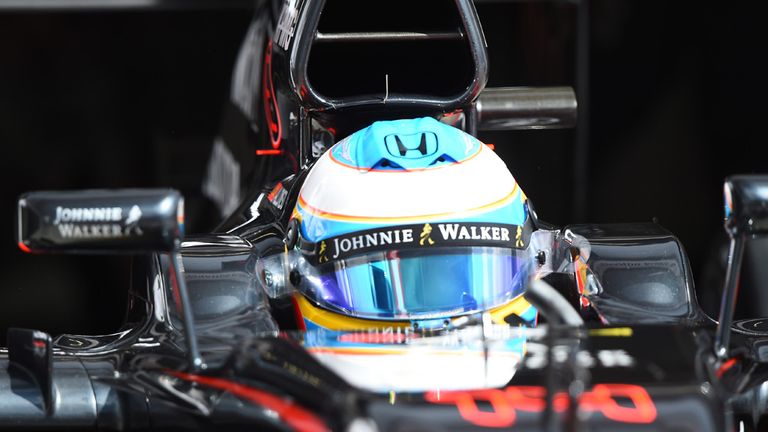 Honda have confirmed to Sky Sports that Fernando Alonso will require an engine change ahead of the British GP.
However, the Spaniard will not incur a penalty as he will be using components already used this season.
Both Alonso and team-mate Jenson Button had to start the Austrian GP from the back row of the grid after being hit with 25-place penalties after their cars were fitted with a fifth engine at the Red Bull Ring. Every car is only permitted to run four engines this term.
Alonso's unit will need changed as a result of his race-wrecking collision with the Ferrari of Kimi Raikkonen in Austria on what proved to be a particularly ignominious Sunday for the faltering McLaren-Honda partnership.
"In Spielberg, Fernando was involved in an accident on the first lap of the race, and Jenson had a sensor failure issue. As a result, both cars were forced to retire. We have since completed thorough checks of both power units back at the factory, and we believe that Fernando's power unit has sustained damage from the accident, and it may be necessary to change the engine," Honda boss Yasuhisa Arai confirmed.
"As for Jenson's power unit this weekend, the issue is still under investigation."
There will be no penalty for Alonso's switch, though, as a team spokesperson told Sky Sports: "Fernando is planning on using a different power unit configuration from the Austrian GP. However, it will not be his sixth engine so we are not anticipating any penalties this weekend."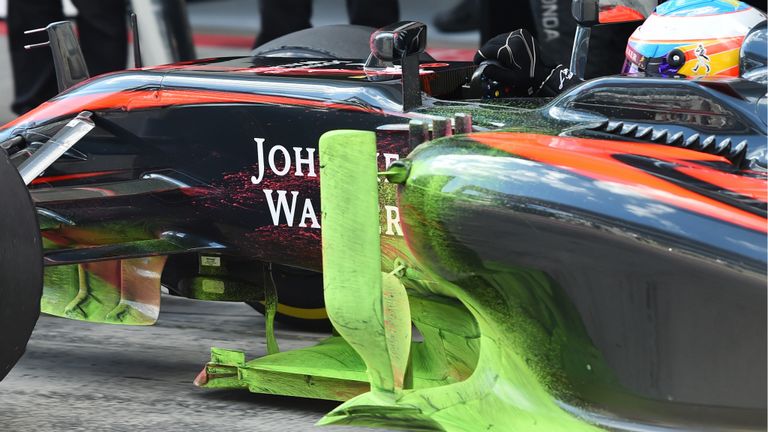 Honda's power unit is believed to be the weakest of the four currently used by the field but the group have confirmed they are unlikely to spend any of their remaining available engine 'token' upgrades
"Honda is not looking to put any hardware updates in place for the British Grand Prix, but we will optimise the power unit setting to the updated aero parts planned on the chassis," said Arai.
McLaren have scored points in just one race so far this term and Alonso recently called upon the team to 'write off' 2015 in order to focus on 2016 instead.
Both Alonso and Button have remained steadfast in the face of this year's unrelenting adversity, repeatedly reiterating their belief the McLaren-Honda partnership will enjoy a repeat of the success their alliance enjoyed twenty years ago when they dominated the sport.
However, any penalty for Sunday's showpiece race at Silverstone, the team's home grand prix, would be especially frustrating for the Spaniard after he completed over 100 trouble-free laps in last week's test at Austria when he successfully trialled a series of new aerodynamic parts that were flown over in the wake of his collision with Raikkonen's Ferrari.
Don't miss Sky Sports F1's live coverage of the 2015 British GP. The race begins at 1pm on Sunday, with build-up underway from 11.30am. No Sky Sports? No problem! Watch the British GP for £6.99 with NOW TV