Jenson Button says lack of pace at Belgian GP a 'massive surprise'
P17 for Briton despite upgraded Honda engine; Button 1s slower than P16 Sauber of Felipe Nasr; Honda motorsport boss Arai denies saying that their power unit would be on a par with Ferrari's
By Mike Wise at Spa
Last Updated: 25/08/15 2:11pm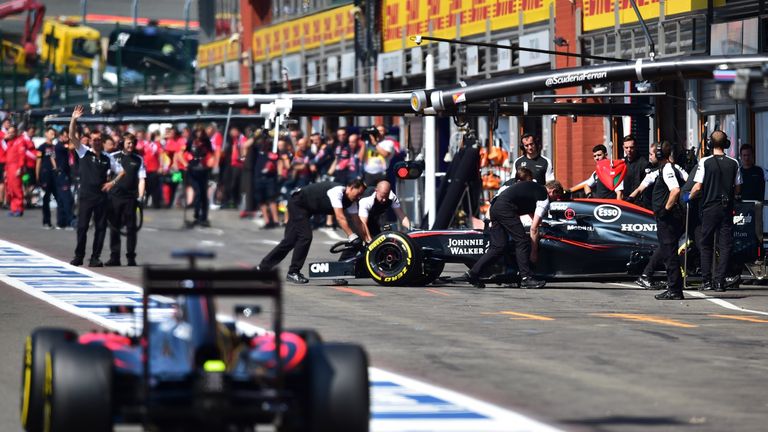 Jenson Button admitted it was a "massive surprise" for McLaren to be so far off the pace during qualifying for the Belgian GP as Honda's engine upgrades flattered to deceive.
Button qualified 17th on Saturday, one place ahead of team-mate Fernando Alonso, although both will start the race from the back of the grid after picking up their biggest collection of engine penalties yet this season.
Honda have introduced a brand new engine this weekend, using three development 'tokens'. Even so, the result was much the same with Button ultimately 3.8s off the pace of polesitter Lewis Hamilton.
Yet he was also one second slower than Felipe Nasr's P16 Sauber - an outcome Button admitted he wasn't expecting.
"I think we knew this weekend was going to be difficult but after practice I thought we were sort of half a second behind the cars in front, which is already a massive margin," Button said.
"When I completed the lap, I thought it was good and then I was told P17 and a second behind the car in front, which was a massive surprise. I didn't expect to be that far off. "I don't feel like I could have done any better and that's all I can take from it really.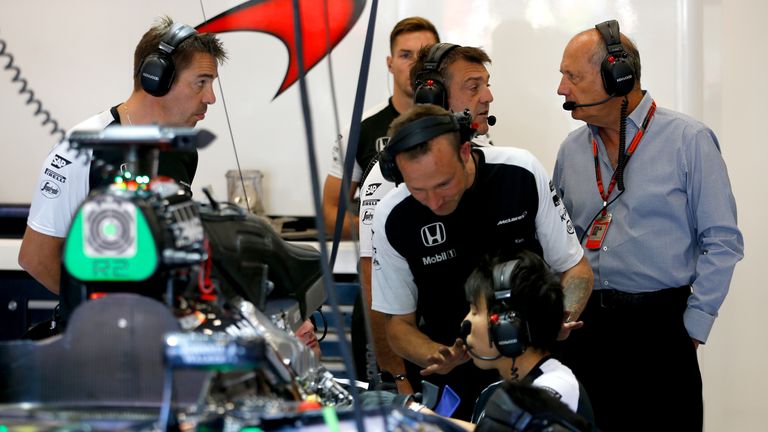 "This is probably one of the worst circuits for us," Button added. "I don't think Monza's going to be easier, but then [from Singapore] it gets a little bit easier. Hopefully there are races where we can challenge for points."
Honda motorsport boss Yasuhisa Arai also pleaded the mitigating circumstances of introducing the upgrades at the 7.004km track, the characteristics of which hardly plays to the partnership's strengths.
Button was 12.6kph slower than the fastest car through the speed trap, Nico Rosberg's Mercedes. However, Arai denied recent reports in which he was quoted as saying that the upgrade would place their power unit on a par with Ferrari's.
"We planned updates at Spa and we confirmed that power, both on the dyno and also the actual track, is here," he said.
"But Spa is a difficult circuit. We changed the engine both the first day and second day because we found some fluctuation in the data."
Of the quotes, Arai added: "I didn't say that. We planned the update, as you know, before the summer shutdown. It was a schedule we confirmed on the track and also the dyno.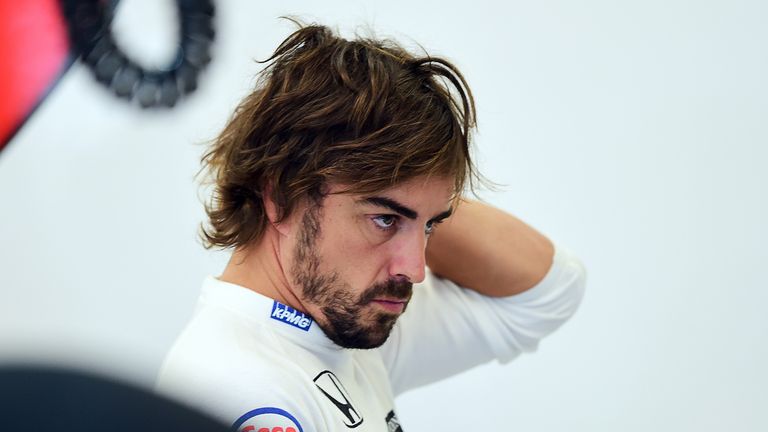 "It's done quite well but unfortunately it's not working quite so well here. It's a very tough circuit and also we lost time to run here on day one and day two. We need more time."  
With McLaren racing director Eric Boullier insisting that he was "not disappointed in Honda" it was left to Fernando Alonso to give his reaction to the three-figure tally of penalties they've racked up.
Both drivers have had new engines fitted to their cars on both Friday and Saturday as they seek to try and avoid penalties at the upcoming Italian GP as well.
"We should get a cake," shrugged the Spaniard, who completed a total of seven laps on Saturday.