Conclusions from the Bahrain GP
Nico Rosberg takes his 2014 fight to Lewis Hamilton, Mercedes have an Achilles' heel but Ferrari's strength diluted by clear weakness...
By Pete Gill
Last Updated: 07/04/16 5:15pm
Rosberg will not be steamrollered 
Underestimate Nico at your peril. While Lewis Hamilton is right to stay "chilled" - there are still 19 races left in 2016, as many as were held in 2015 - about his 17-point deficit in the standings, Rosberg's surge has now accounted for five successive victories, with the last two attaching retrospective credibility to his three-race winning run at the end of last year and puncturing any notion that Hamilton would be able to cruise to a third consecutive championship.
While Hamilton's pair of pole positions in Australia and Bahrain are trenchant proof that a decisive shift in the balance of power at Mercedes hasn't occurred, Hamilton's early-season problems are reminiscent of his bad luck at the start of 2014 when a retirement in Australia handed Rosberg a 25-point lead from the off and set the narrative of a campaign which went all the way to the Abu Double wire.
It's still very early days, but as far as the battle at Mercedes is concerned it's so far, so good - 2016 looks more like being a repeat of the 2014 humdinger than 2015's humdrum.
Lewis knows how to make an entrance 
Ferrari are closer but not close enough with reliability
What to make of the external battle between Mercedes and Ferrari?
With the first couple of races throwing up a series of ambiguities, the jury is still out on the prospect of 2016 witnessing a four-car title fight. Ferrari are certainly closer to the world champions, but are they actually close? Maybe, maybe not. Kimi Raikkonen may have crossed the line within 10 seconds of the victorious Rosberg on race day, but the German was in cruise control all afternoon and half a second separated the two front-running teams in qualifying.
While team-mate Hamilton put on a brave face after Sunday's race, Rosberg did his best to sound concerned about the Ferrari threat. "We know that Ferrari are super close, and we need to keep pushing," he said. "They haven't shown what they are able to do yet. They have had so many mishaps which has cost them, so we haven't seen the real Ferrari yet. We need to be careful, they are coming at us strong."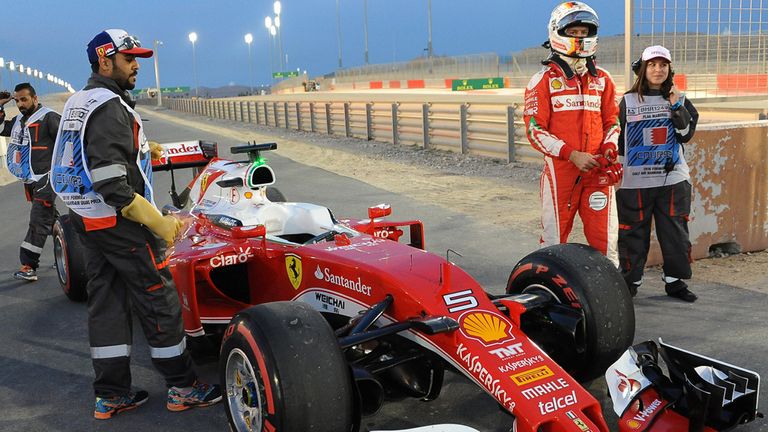 The validity of that assessment might have been more apparent had Sebastian Vettel, very much the first among equals at the Scuderia, made it to the line, let alone off it. But a team is as only as strong as its weakest link and Ferrari appear to have a worrying vulnerability. Reliability is as critical to a team's - and driver's - title ambitions as outright pace and Ferrari have suffered two mechanical failures in as many races. Unless they can right that wrong, any belated clarity on how their pace actually compares to Mercedes' will be irrelevant.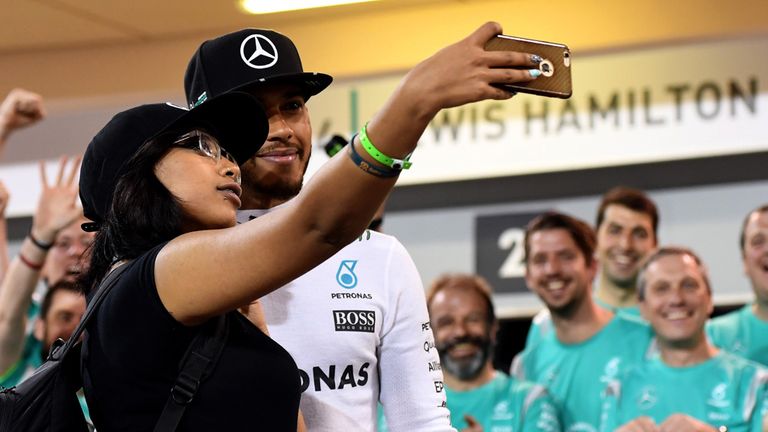 But Mercedes also have an Achilles' heel
Twice this season Lewis Hamilton has started from pole position and twice this season the world champion has found himself struggling just to stay in the race at the first corner. While Hamilton blamed his own reactions for losing the lead this Sunday, Mercedes boss Toto Wolff suspects that the issue may be with the team's own hardware - and pointed to Nico Rosberg's very slow getaway on the formation lap as further worrying evidence of a computer glitch with the W07.
Fourth at Turn One in Australia, Hamilton was fortunate just to make it to Turn Two in Bahrain after surviving a hefty whack from the errant Valtteri Bottas. On another day, his brush with Rosberg in Australia would have resulted in a race-wrecking puncture. In Bahrain, he was lucky - not the best choice of words, admittedly, but bear with me - that Bottas' actually hit him twice, with the second collision taking the world champion out of a spin that would have left him pointing in the wrong direction as the remaining 19 cars hurtled towards him. Hamilton has started the year in damage limitation mode but it's his slow starts which are causing all the problems.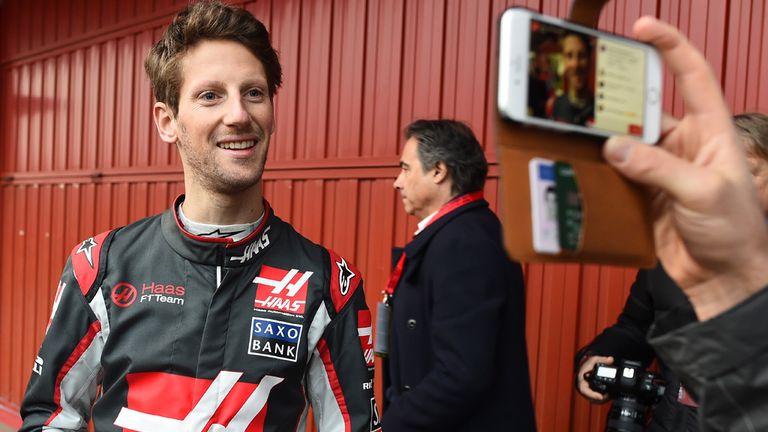 Grosjean may have made a masterstroke
Remember the scepticism which greeted Romain Grosjean's decision to abandon Lotus - even with Renault set to launch a takeover and turn the former world champions into their own full works outfit - for newcomers Haas six months ago? Two races into 2016 and it looks like a masterstroke: Grosjean 18 points, Renault 0.
Give it a few more months and we may have to put Grosjean's gamble on a par with Lewis Hamilton's decision to leave McLaren for then-midfielders Mercedes and Sebastian Vettel's early transfer from Red Bull to Ferrari for inspired foresight. What's clear, too, is that Grosjean is putting together a very strong claim to fill any vacancy that may arise at Ferrari. He's learning Italian, he's making headlines at their B team, and he's never driven better. Grosjean's inspired gamble may only just be beginning.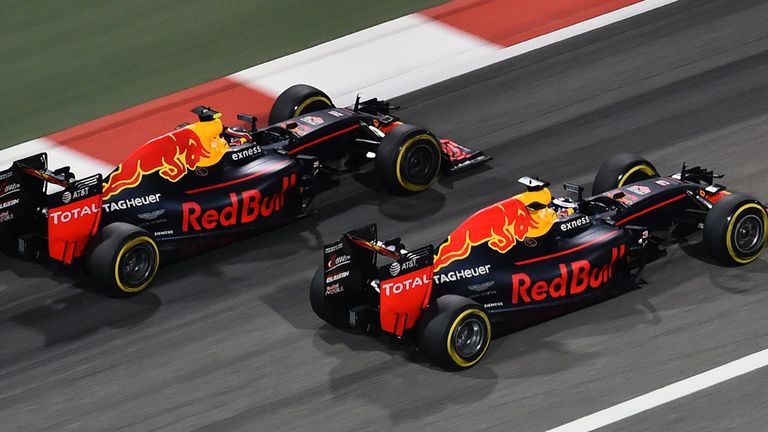 Ricciardo has his mojo back
It's not only the fight at Mercedes which is beginning to look a lot like 2014. After losing his way last term, Ricciardo has started the new season with a bang, walloping Daniil Kvyat in qualifying to such an extent that the young Russian conceded his performance this Saturday had been "embarrassing".
Kvyat may have recovered his poise in Sunday's race - particularly in the latter stages - but any doubts about who is the top dog at Red Bull have been decisively quashed.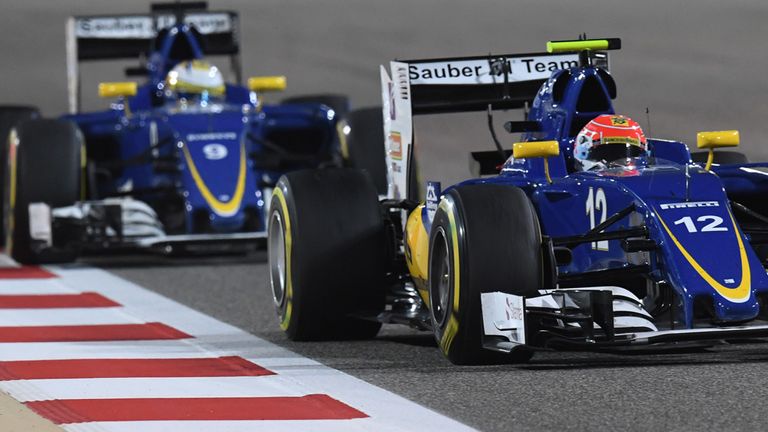 Sauber are in trouble
Then again, the team have been in trouble for a couple of years, with the parlous state of their finances first becoming public knowledge ahead of last year's Australian GP when Giedo van der Garde appeared in the Melbourne paddock dressed in race garb and clutching what he claimed was a binding contract to drive.
Roll on 13 best-forgotten months and suspicion Sauber's plight has taken another dire twist can be inferred from Monisha Kaltenborn's absence this weekend. 
Bottas is in a slump
While Grosjean and Ricciardo have jumped to the front of the queue to replace Kimi Raikkonen at the end of the season - when the Finn will most likely quit the Scuderia and the sport - the candidature of Bottas is plummeting. The Finn's reputation has nosedived over the past 12 months, with the stigma of his modest returns against Felipe Massa now comprehensively overtaken by his silly move into the first corner at Bahrain. That the stewards, who usually prefer to turn a blind eye to the fun and games off the line, felt compelled to punish the Finn was telling.
Right now, Valtteri is going backwards. 
Vandoorne makes his point
"He's a bit special," declared Sky F1 pundit Martin Brundle as Stoffel Vandoorne prepared for his first Formula 1 outing and the young Belgian, standing in for the injured Fernando Alonso, proved to be just that - on first impressions at least - as he out-qualified Jenson Button before claiming a point on his race debut.
A warning from history, however: two years ago, another highly-rated McLaren debutant started his F1 career to deserved acclaim by scoring a podium on his first appearance. Eight months later, Kevin Magnussen was turfed out of his race seat. Vandoorne can expect similar treatment in microcosm in two weeks' time when Alonso is set to return in China. F1 is a tough business.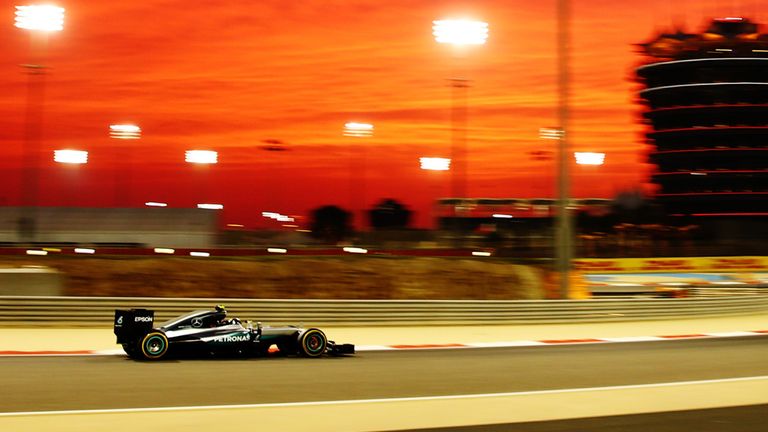 The qualifying mess is insane
Why not just go back to 2015 and claim the PR of trying something different and listening to the fans when it didn't work in the process? "Madness," answered Toto Wolff. Welcome to the asylum.