Bahrain GP Paper Review: 'Taxi' for the critics of F1 2014 after Sakhir stunner
Quality of the racing and Hamilton v Rosberg rivalry all praised
By James Galloway
Last Updated: 07/04/14 12:50pm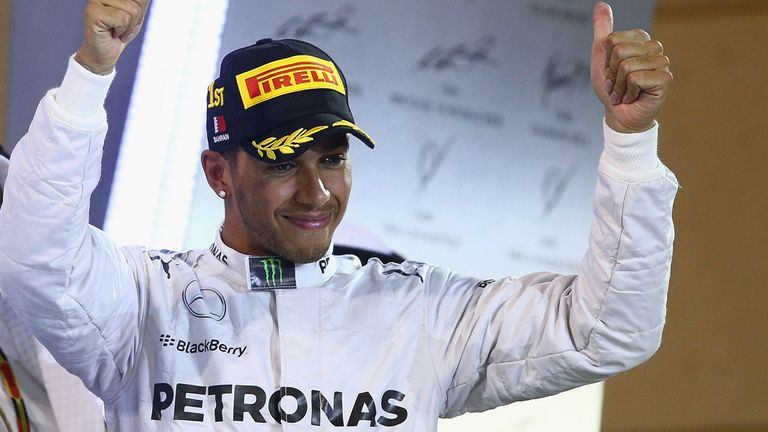 The build-up to Sunday's epic Sakhir race had been overshadowed by paddock politicking following a subdued start to the sport's brave new world of turbo engines and greener technology with Bernie Ecclestone and Ferrari President Luca di Montezemolo leading the calls for change.
But Fleet Street believes the critics were made to look foolish by what played out across a thrilling 57 laps of racing. Under the headline 'Duel in the desert a welcome tonic to bitterness of track', The Times stated: 'It took team-mates of raw courage and epic skill to drag Formula 1 from the round of squalid infighting that polluted the cool night air of Bahrain.
'It was wonderful, breathless stuff under 50,000 blazing bulbs that transformed the usually dreary desert stage of Sakhir into a Disneyland thrill ride right from the start.'
Although both Ecclestone and Montezemolo were believed to have headed for Bahrain airport before the chequered flag had fallen on Sunday, The Independent was glad both men had experienced the Bahrain thriller first-hand.
'Thank the Lord that so many of Formula 1's detractors were present in Bahrain, where the 900th grand prix since the world championship was inaugurated turned out to be a humdinger that was easily the best held so far under the new regulations,' David Tremayne wrote.
Montezemolo had previously likened F1's new parameters to 'taxi driving' and The Sun was less than forgiving towards the Ferrari chief after the events of Sakhir.
Under the headline 'Wham, bam thank you Ham', Ben Hunt declared: 'Lewis Hamilton and Nico Rosberg served up a desert thriller to stick two fingers up at Formula 1's critics.
'Sorry Luca, the only taxi is for you as this was a gripping race.'
So just how highly should the Sakhir spectacular be ranked in F1's pantheon of classic races? The Daily Mail's Jonathan McEvoy was in no doubt as to the position it should occupy in F1's history and race winner Lewis Hamilton's career.
'This was the finest drive of Lewis Hamilton's career in the greatest grand prix of the century," he wrote. 'The best drive of Hamilton's career, we have asserted. A case can be made for Silverstone in 2008, when he dominated the wet conditions, Senna-like, to win by more than a minute.
'But this was purer. Here, he was fighting a driver at the peak of his career in an equal car on better tyres in a crucial battle in a formative world championship rivalry.'
That battle for supremacy at Mercedes between Hamilton and Nico Rosberg is poised to be the dominant theme of the 2014 season and The Daily Telegraph said: 'The Rosberg-Hamilton rivalry has often been likened to that of Alain Prost and Ayrton Senna and while at present it lacks the bitterness, the racing yesterday was some of the finest seen in years.'