Team bosses sure F1 fans will soon stop pining for harsher sound of V8 engines
Fans reacted negatively to 'tinnier' V6s on social media
By James Galloway
Last Updated: 15/03/14 3:46am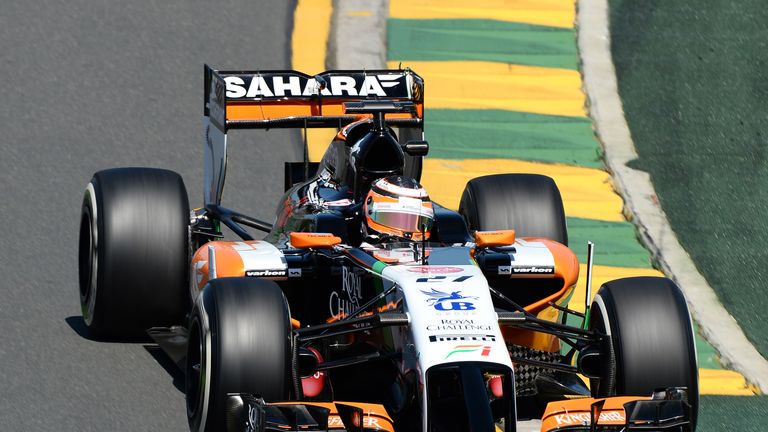 The shallower sound of the all-new hybrid V6 turbo units compared to the harsher noise generated by the old V8s had already provoked plenty of comment during pre-season testing, but Friday at Albert Park was the first time that the sound was heard by live worldwide TV audiences and a significant number of fans in the grandstands. It was also the first occasion that more than 11 cars had taken to the track at the same time.
However, the sport's new soundtrack has - initially at least - generated a negative reaction on social media channels with many supporters voicing their displeasure at the demise of the louder, ear-splitting noises that characterised F1's previous era.
Force India chief Vijay Mallya was also heard telling the world feed when standing by the pitwall: "The noise of Formula 1 is gone. We need that Formula 1 noise."
But when told in Friday's team bosses' press conference that the response by fans to the noise of the new engines had been "underwhelming", team chiefs Claire Williams and Toto Wolff threw their support behind the change in tone and expressed confidence that people would quickly get used to it.
"Personally I like the sound of the engines, but then I love Formula 1 and I love watching cars go round a race track," Williams' Deputy Team Principal Claire Williams said.
"I think people pretty quickly get used to what Formula 1 engines sound like. We've had so many changes over so many decades of motor racing and you very quickly forget what a previous engine sounds like.
"I think people just want to see a good race on Sunday and as long as we can deliver that I think that any issues or contentious conversations around that may fade away."
Mercedes counterpart Toto Wolff added that F1 was simply following modern, more energy-efficient conventions in switching to the more advanced power units.
"Well if you like the sound of engines let's go back to V10 and V12, let's not do any hybrid [technology]," he countered.
"This is the modern technology, this is where road cars go. Downsizing is the motto and I think we just need to accept the formula has changed.
"These cars are going to go quicker in a couple of races than the old ones, we're going to get used to the sounds and I promise next year round you will not remember any difference anymore."
Meanwhile, having stood trackside during Sky Sports F1's live coverage of P2 in Melbourne, expert analyst and former driver Martin Brundle tweeted:
I like the sound of the new engines there just not enough of it, turbos strangle it. 'Noses' and 'noise' on the to-do list for 2015 please.

- Martin Brundle (@MBrundleF1) March 14, 2014