Bernie Ecclestone 'horrified' by lack of sound from the 2014 F1 cars at Australian GP
F1 boss vows to a find a way of "making them sound like racing cars"
By William Esler
Last Updated: 18/03/14 2:22pm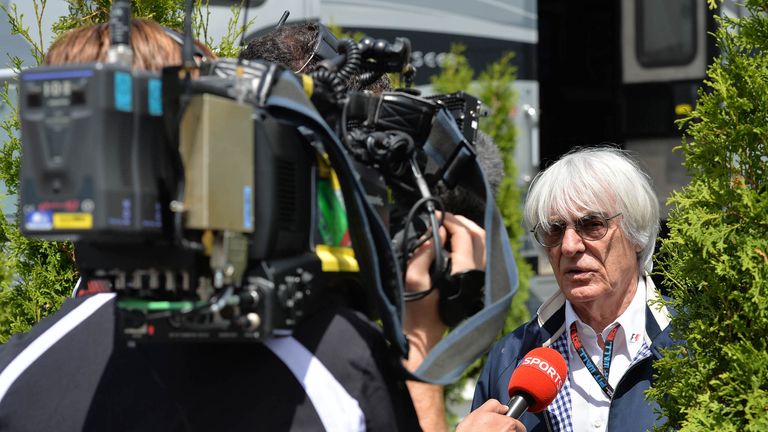 New engine regulations this season have seen the high-pitched scream of the 2.4-litre V8 engines used between 2006 and 2013 replaced by a deeper growl of 1.6 turbocharged V6 units and organisers of the race in Melbourne revealed on Monday that they were looking into whether the quieter noise from new powerunit was in breach of their contract with Formula 1 Management.
The cheers and shrieks from the crowd and squeals from the Pirelli rubber were much more audible than in the past and Australian Grand Prix Corporation Chairman Ron Walker told The Age newspaper that it was "not what we paid for".
Ecclestone, a long-time critic of the sport's switch to the new-generation engines, says F1 cannot wait all season to rectify the noise situation and is hoping to find a solution after the first few races.
"I was not horrified by the noise, I was horrified by the lack of it," the F1 boss was quoted by The Age.
"Ron is right with regards to their contract. And I was sorry to be proved right with what I've said all along; these cars don't sound like racing cars. I've been speaking with Jean [Todt, president of F1's governing body, the FIA] this afternoon and what I've said is that we need to see whether there is some way of making them sound like racing cars.
"I don't know whether it's possible but we should investigate. I think let's get the first few races out of the way and then maybe look to do something. We can't wait all season. It could be too late by then."
Ecclestone went on to reveal that Walker has not been the only race promoter to contact him after the race at Albert Park.
"One or two promoters get in touch with me today and they said how unhappy they are," he added. "I spoke to [Ferrari president] Luca di Montezemolo just now and Luca said he's never had as many emails complaining and saying this isn't Formula 1."
The second race of the 2014 season takes place in Malaysia on March 30 with the Bahrain GP a week later. That is followed a fortnight later by the Chinese GP meaning if a quick solution to the engine noise is found, it is unlikely to implemented before the Spanish GP on May 11.