Conclusions from the Spanish GP
Rosberg makes inroads on a long road back; Ferrari fall back when they should have gone forward; Wolff will leave a lasting legacy...
By Pete Gill
Last Updated: 12/10/15 2:27pm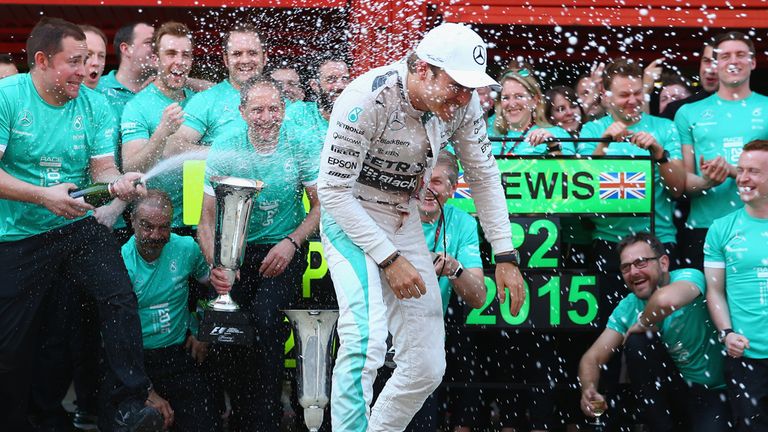 Rosberg is back, if he ever went away
That's the thing with Nico Rosberg; when he's good, he's very good. By any measure, this was a consummately impressive weekend for the German as he consistently out-paced his Mercedes team-mate, took a deserved pole position and then sauntered off into the distance on race day while Lewis Hamilton was given a harsh reminder of just how restrictive Circuit de Catalunya can be. It's F1's version of a straitjacket.
Not that Hamilton appeared unduly ruffled afterwards – or had any cause to be. His pace, once he found a way around Sebastian Vettel, bordered on the phenomenal. It had taken him six and a half track sessions to find it, but once he discovered the sweetspot of his W06 he closed in on Rosberg at a rate that couldn't entirely be attributed to the German electing for cruise control. Moreover, Hamilton still has control in the title race. Unless reliability plays an uneven hand, 20 points is a substantial margin even at this stage. The German has made a step back towards parity with Hamilton but the world champion is still three or four paces ahead.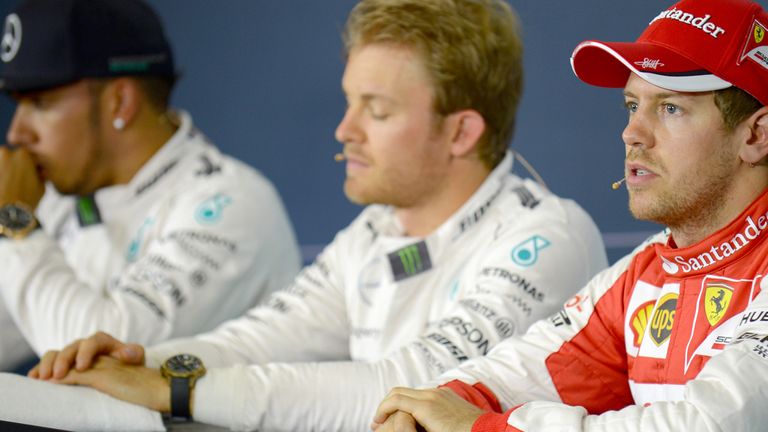 Ferrari's upgrades didn't work
Actually, that's not necessarily strictly true. Ferrari's upgrades may have worked in so far as they generated a performance gain. It's just that they didn't work to their intended goal: closing the gap to Mercedes. After being just a few seconds behind in Bahrain, and ahead in Malaysia, Ferrari were a disconcerting 45 seconds adrift of the victorious Mercedes in Barcelona this weekend – a lifetime by F1's standards.
Few would have predicted such an outcome at the start of the weekend when Mercedes were conspicuously quiet about the new developments they were introducing. Was their reticence a cunning ruse to catch the opposition unawares? Perhaps, but when the chequered flag fell on Sunday, Williams were far closer to the lead Ferrari than they had been in Bahain despite only introducing, according to Valtteri Bottas, 'small' updates. Was it simply the case that the Circuit de Catalunya simply didn't suit the Ferrari? Or could their relative downturn be linked to the crackdown, issued on the morning of the race by the FIA, on fuel-flow rates and pressure? 
The alternative conclusion is rather less palatable: Ferrari have peaked already and Mercedes are once again as uncatchable as they were in 2014.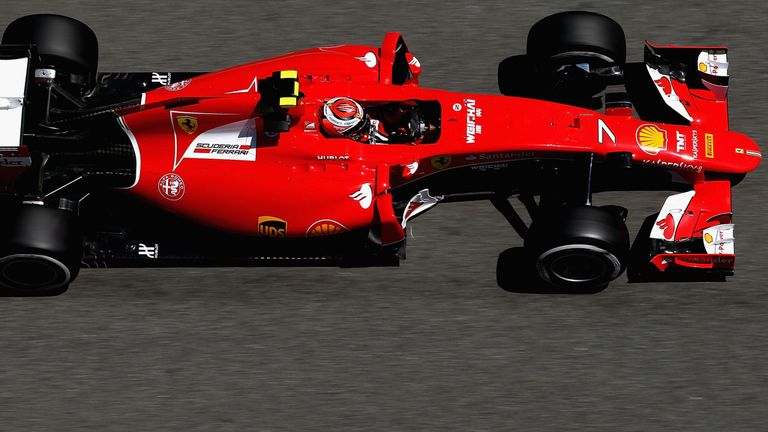 Kimi's Saturday habit has become career threatening
Last month, Kimi Raikkonen bemoaned his spate of qualifying mistakes a "habit". But it's a particularly bad habit to be in at this stage of this season. In Monaco, Saturdays are nine-tenths of Sunday's law, while Barcelona has become the definitive Noah's Ark circuit, a place where all the cars go two-by-two with only the Williamses and Ferraris the exceptions to prove the rule on Saturday this year and Raikkonen and Felipe Massa the odd men out. When every other driver was within two places of his team-mate in qualifying, Felipe and Kimi were four adrift of their yardsticks.
And from there, there was no way back. Not around Barcelona, a circuit which doesn't believe in overtaking and is so behind the times that even modern ruses such as DRS remain stubbornly irrelevant. Nor will there any way back around the mean streets of Monaco in two weeks unless a miracles strikes or the habit is finally broken. With the Finn's contract up at the end of the year, and Ferrari dallying over an extension, Raikkonen's crippling Saturday miserable form has assumed a larger, more threatening dimension. Unless he kicks the habit, it's the Finn who may be getting the boot in November.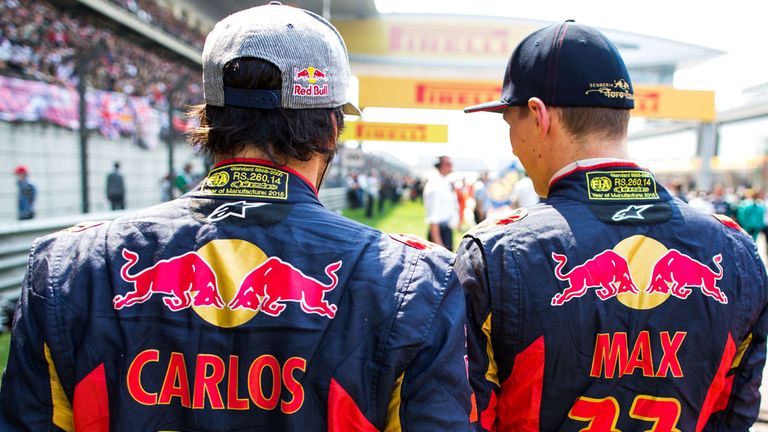 F1 is currently blessed with young talent
There's Valtteri Bottas, still only in his third season of F1, there's Felipe Nasr, easily missed while at Sauber but surely destined for bigger and better things, there's Max Verstappen, the youngest points-scorer in F1's history, and then there's Carlos Sainz, the afterthought when it comes to Toro Rosso starlets but very much a potential major talent in the making.
The first outstanding feature of his performance weekend is that it was delivered in the spotlight of driving at his home race and under the weight of pressure of giving his compatriots something to cheer about. The second was the level of improvement Sainz has already achieved since appearing rather more rough than diamond in pre-season testing. 
And there's no lack of racing or sporting intelligence either. Speaking after the race about his near-miss with the Red Bull of Daniil Kvyat into the first corner on the lap, Sainz confirmed that only took avoiding action across the chicane in order not to bother big brother. "To avoid an accident with a Red Bull, as you can imagine, I went straight on," he told reporters. With political prudence like that in the heat of battle, he'll go far.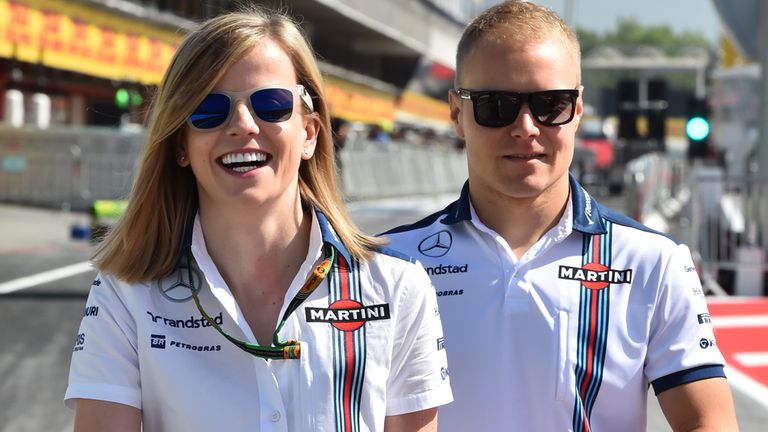 Wolff is unlikely to be F1's next female racer
Susie Wolff has gone closer than most to landing an F1 seat. And she has certainly gone closer than any other woman over the last twenty years, becoming the first female to participate in an F1 session since 1992 when she drove in practice at Silverstone last July.
But her dream of lining up on an F1 grid is now, if not almost over, fading fast and on Friday night in Spain, she sounded resigned to climbing up the mountain but not quite scaling the summit. "I'm close [to becoming a race driver] but I'm also very, very far away," she conceded in the wake of her P1 outing. It was a fitting summation after finishing 0.8 seconds behind Felipe Massa in the P1 timesheets – creditable and close, but, again, just not quite close enough.
The writing has been on the wall for Susie's dream even since Williams appointed Adrian Sutil as their reserve driver in the wake of Valtteri Bottas's early-season injury. But Susie's achievements ought not to be understated or misunderstood. She has become the poster-girl for the next generation of aspiring female racers and by taking that critical first step, she has paved the way for the final leap to be taken. "I believe 100 per cent a woman can compete at this level," she told reporters in Spain. She has gone a long way, perhaps as far as 95%, to proving her own point too. No matter that she will not be F1's next female racer; instead, her lasting legacy will have been to speed up the advent of the next. The girl did great.
PG
Catch the F1 Midweek Report for all the analysis of the 2015 Spanish GP. Manor Marussia's Graeme Lowdon and F1 journalist Ben Hunt join Natalie Pinkham at 8:30pm on Wednesday on Sky Sports F1.