Canadian GP strikes new ten-year agreement to stay on F1 calendar
Investment in cramped paddock facilities part of new deal
By James Galloway in Montreal
Last Updated: 07/06/14 5:29pm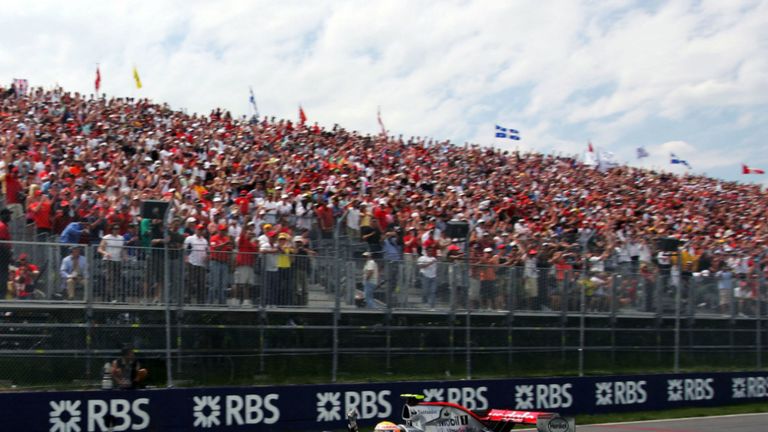 The Canadian GP will stay on the Formula 1 calendar for at least the next decade after organisers agreed a new deal with Formula One Management.
The Montreal event's deal was due to expire after this weekend's race, but ahead of qualifying on Saturday, race officials and local dignitaries confirmed in a joint press conference that a ten-year extension had been struck.
As part of the deal, the Circuit Gilles Villeneuve has agreed to invest money in improving the venue's currently cramped paddock and aging Race Control facilities.
"This is the place to be this weekend, but this will be the place to be for the next ten years," Montreal's mayor, Denis Coderre, declared.
"I've always believed in this project and I've always believed in a positive outcome for the city of Montreal. The Canadian GP is one of the big international events that builds on Montreal's outstanding reputation and ranking among the world's great cities.
"We are talking about an investment of C$12 million dollars plus we will take care of all the infrastructure. There will be a new paddock and a new [race] tower, we will take care of that. Basically it will be around C$32 million."
Montreal has been a mainstay on the calendar since 1978 but dropped off the schedule for a season in 2009 over a financial dispute before the most recent five-year agreement was signed.
The race is considered one of the most popular amongst fans and regularly pulls in one of the biggest crowds of the season.