Jenson Button defends track limit crackdown for British GP qualy
Button kept out of Q2 despite McLaren being convinced Magnussen went over white lines while Alonso loses Q3 lap despite losing time
Last Updated: 13/07/16 3:47pm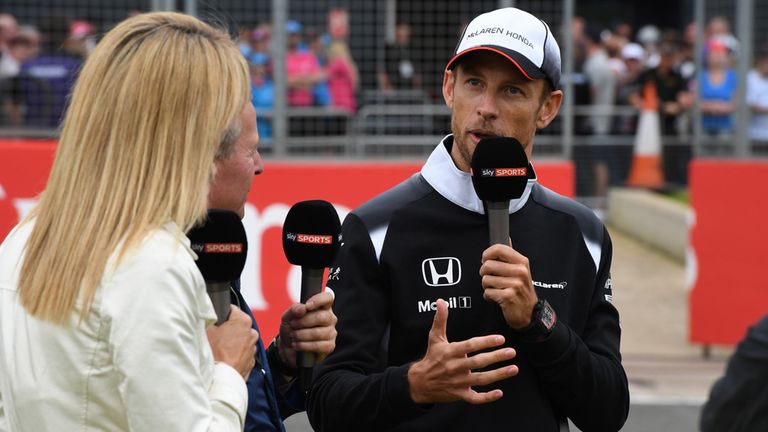 Jenson Button has defended the crackdown on breaching track limits in British GP qualifying even though he was an unfortunate casualty despite respecting the Silverstone white lines.
The McLaren driver was eliminated in Q1 even though McLaren were adamant Renault's Kevin Magnussen, who took the final Q2 spot ahead of Button, had crossed the track limits not once but twice.
McLaren were so convinced of Magnussen's transgression that they called Button back to his car only for Magnussen to keep his position because the stewards were unable to review footage before Q2 begun.
"We believed he was off the line and should have had his time deleted," said team boss Eric Boullier.
"From the footage l saw, although l don't know if it was the right lap or not, he went off twice. But the problem is that it is so close between Q1 and Q2, and the stewards are busy, they weren't able to decide before the Q2 start and once Q2 started it was game over."
To compound any sense of grievance at McLaren, Fernando Alonso was stripped of his Q3 time and relegated to tenth on the grid for a track transgression that the Spaniard believed cost him time.
"We lost half a tenth but this is doesn't matter because it doesn't matter if you win or lose the time. It's only if you are outside of the track," Alonso said.
However, Button has defended the crackdown in general after revealing the drivers had pushed it through after their meeting on Thursday.
"We discussed it in our briefing and we all agreed it was the right way to move forward. We decided that it was on those three corners - Copse, Stowe and the last corner - that if all four of your tyres were over the white line your lap was all over. They were the places where we thought we would gain time."