Lewis Hamilton credits British GP win to 'best pit call of his career'
Hamilton extends championship lead to 17 points after inspired call to pit for intermediate tyres ahead of the fast-closing Nico Rosberg; Lewis dedicates win to record-breaking Silverstone crowd
By Pete Gill
Last Updated: 08/07/15 11:49am
Lewis Hamilton has described his inspired decision to pit for intermediates with ten laps remaining of the British GP as the best tyre call of his career.
In the race's decisive moment in front of a record-breaking Silverstone crowd of 140,000 spectators, Hamilton stopped for intermediate tyres after two relatively slow laps in which his lead had been cut from five seconds to just one by the fast-charging Rosberg.
"I think I just lost temperature in my front tyres. It's always tricky for the guy out in the lead, but I think it's the first time in my Formula 1 career I perfectly made the right choice as I could see the rain coming more. So I feel extremely happy about that," said Hamilton.
It's understood that Lewis, rather than the Mercedes pitwall, made the decision to stop, only alerting the team to the change of strategy as he entered the pitlane.
"It was a really tricky race, one of the trickiest races I've had for a very long time. When it rained l was like 'oh my God' because when you are the first car you are the first person to test everything and feel what the track is doing," Hamilton told Sky Sports.
"I could see the crowd in the corner of my eye and l didn't want to drop it for them and l could see the rain coming as well. I thought 'this is is it' and when I came out I was just hoping it would rain!
"It wasn't luck, it wasn't genius, it was just for once the right call. Sometimes you get it right, sometimes you get it wrong."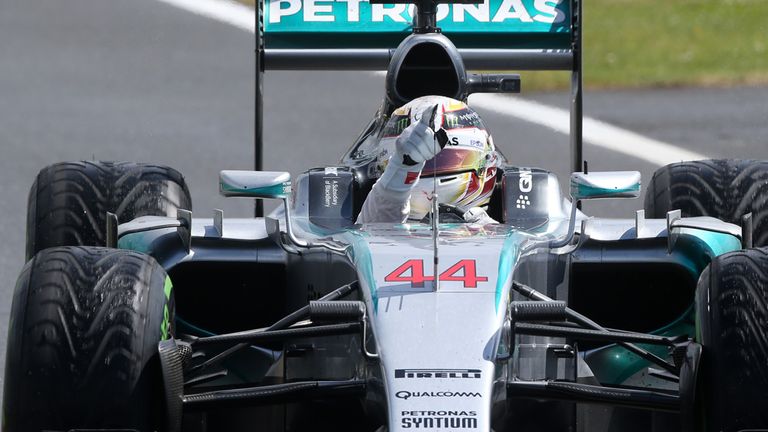 Speaking afterwards to Sky Sports F1, Rosberg admitted that he was initially pleased to see his team-mate pit as the German inherited the lead of the race. But as the rain intensified, Rosberg himself was forced to lap a later – by which time he had already lost nine seconds to the world champion.
Rosberg said: "He made the right call and I was pretty sure it was wrong. I was happy to stay out and I was thinking 'this is mine'. But then it started to rain and I was finished.
However, the Mercedes driver maintained that his decision to remain on track was justified.
"I had to take that chance, because following Lewis into the box is a definite lose," he told reporters. "I had to stay out."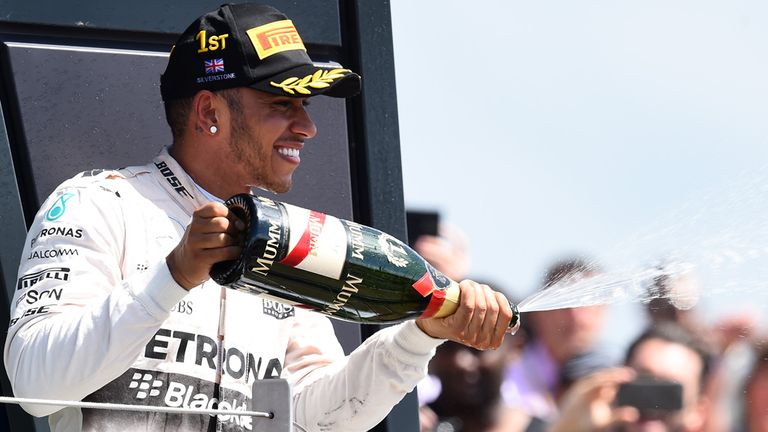 After passing both Williams cars to launch his attack for the lead of the race, Rosberg was the field's fastest driver prior to the rain falling.
"His speed at that point played against him," argued Sky F1's Martin Brundle. "It wouldn't have even crossed his mind to stop then."
Courtesy of his 38th F1 victory, Hamilton's world championship lead has been in-creased to a healthy 17 points from Rosberg.
"He got the call right. He had the option because his tyres were degrading and he got it spot-on," said Mercedes team boss Toto Wolff.
"He made the call. We needed to have the input from the drivers and he was right. It was absolutely the right call but it wasn't obvious."