Italian GP driver ratings
Rating and slating those who starred at the Temple of Speed and those who came a cropper in front of the Tifosi...
By Mike Wise and Pete Gill
Last Updated: 10/09/15 10:47am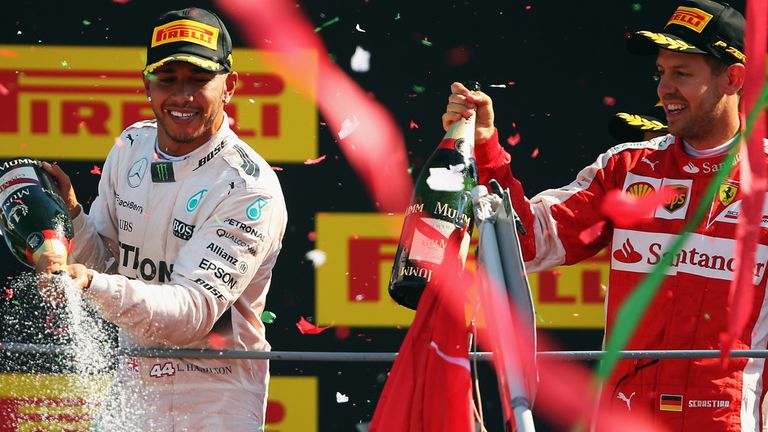 It doesn't get any better than Lewis Hamilton's performance at Monza. From start to finish, the Mercedes driver was peerless; and the real shame of the post-race farce, beyond the unnecessary reminder of how F1 can tie itself in knots about esoteric details, was its distraction, unfounded and unfair, from the splendour of Hamilton's perfect display at the Temple of Speed. Fastest in every session, Hamilton's achievement in claiming pole postion, leading every lap of the race, setting the fastest lap and securing victory was only the second 'Grand Slam' of his F1 career.
Such acts of perfection are a rare thing - which perhaps explain why Sebastian Vettel, who registered four clean sweeps during his era of domination at Red Bull - felt moved to interject on Hamilton's behalf when the Mercedes driver was subjected to a harsh interrogation in the post-race press conference. "In a lot of respect and fairness he did a very good job today and you have to accept that," he reminded the assembled journalists.
On a weekend when Hamilton stood head and shoulders above the rest of the field, and put one hand on the world championship, that compliment was the ultimate accolade.
Rating out of ten: 10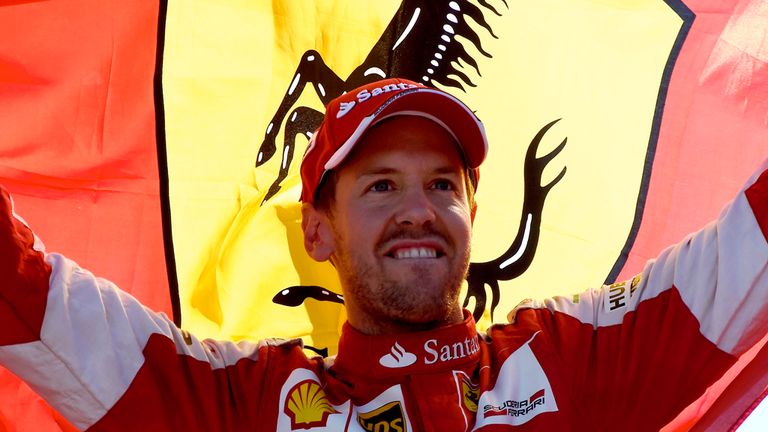 "The best second place of my career," was Sebastian Vettel's description of his podium finish at Monza and the Ferrari driver's joy at standing in front of the Tifosi in the best podium arena of the year was a highlight of the weekend - and sparked arguably the soundbite of the week as he later railed against the prospect of the race being dropped from the calendar for "shi**y money reasons".
Beaten by team-mate Kimi Raikkonen by less than a tenth of a second in qualifying, Vettel made no mistake on Sunday, playing firm but fair in the first corner with Hamilton before his second place was effectively confirmed when Nico Rosberg's engine went bang. Vettel's subsequent effusive and awed praise of the consistency of Hamilton's pace during the race-defining first stint can also be read as confirmation that Sebastian also felt he extracted all of the speed available from his car as well.
Rating out of ten: 8
It makes sense to lump Felipe Massa and Valtteri Bottas together since they finished the race practically joined at the hip. "I'm getting too old for this!" chuckled Massa as he drew his Williams to a halt after Sunday's race. You'd think a podium finish - his second in two years at Monza - would have the opposite effect, but the Brazilian was referring to his stout defence against team-mate Bottas during the closing laps.
He just managed to fend off the Finn, another result that deepens the feeling that while Bottas' value in the driver market seems to have plateaued, Massa is enjoying an Indian summer. One has been passed up by Ferrari over the summer but while both were happy to have been confirmed by Williams for another year at the start of the weekend, you sense that Massa's delight was greater. He then celebrated by outqualifying and outracing the younger man.
Rating out of ten: 8.5 for Massa and 7 for Bottas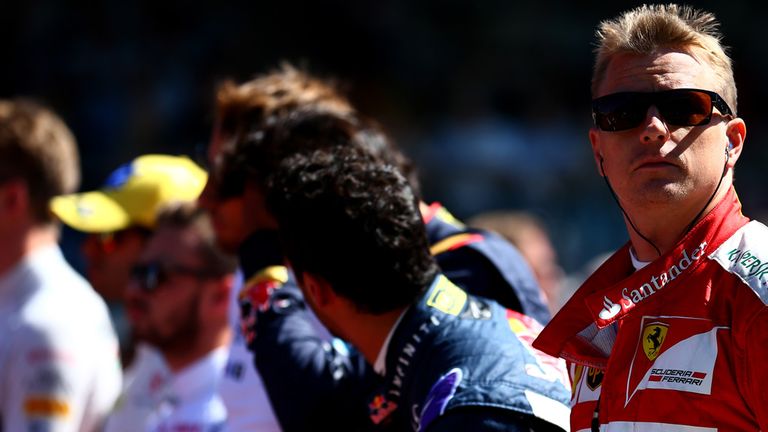 Judgement of Kimi Raikkonen's display at Monza ultimately depends on the exact cause of his race-wrecking false start. Was it the result of finger trouble on Kimi's behalf or a mechanical glitch? Kimi declared the latter, but Ferrari seemed less certain. Either way, Raikkonen's fightback from as low as 17th at the first corner was a very respectable effort, underpinned by a series of textbook overtaking moves, but the bottom line is that this was a podium missed for a Ferrari driver at the team's home race.
Rating out of ten: 6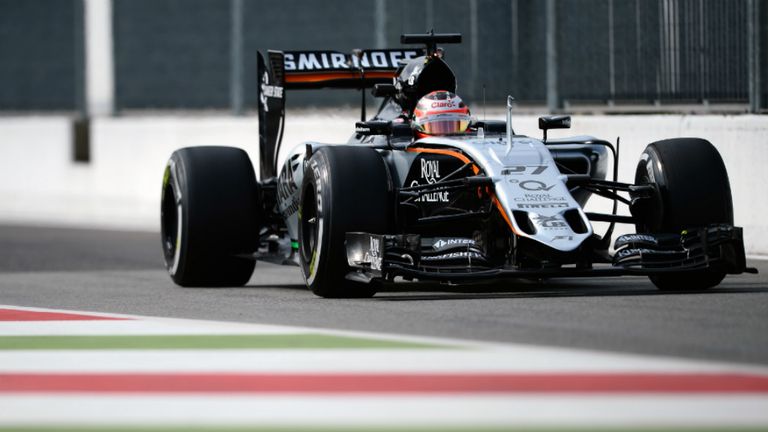 Much like the Williams drivers, Force India's came home two-by-two, with Sergio Perez getting the upper hand on team-mate Nico Hulkenberg at the end of a summer that started with the German very much in the ascendancy.
That's changed since the break and while there was bad luck for Hulkenberg in Belgium, he struggled with his car's rear tyres and balance at Monza and at one stage considered switching to a two-stop strategy. At the scene of one of his very best performances - and playing to arguably his major strength - Perez was never going to have such concerns.
Rating out of ten: 8.5 for Perez and 7 for Hulkenberg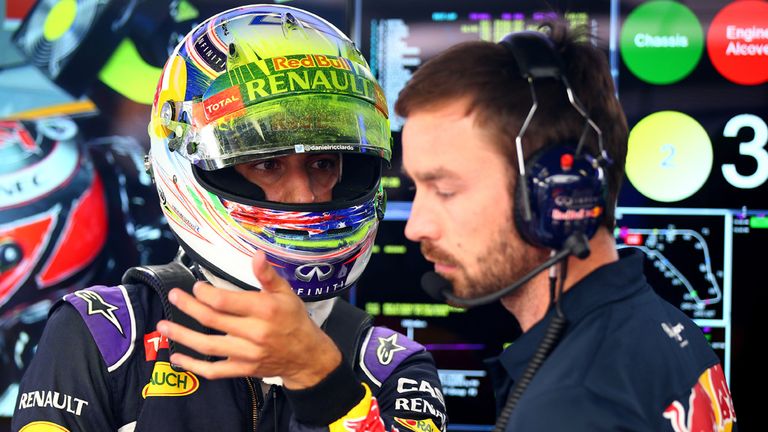 "I will probably celebrate with one more pizza!" exclaimed Daniel Ricciardo on Sunday night and little wonder after exceeding all reasonable expectations by grabbing eighth on a weekend when the Red Bull-Renault relationship slumped to a new nadir. Sent to the back of the grid after Renault's new unit broke down with just a couple of miles on the clock, Ricciardo made steady inroads - his move on Carlos Sainz a highlight - before rounding the Sauber of Marcus Ericsson on the last corner to cap an outstanding fightback against adversity. "That was sweet," said the Aussie before heading off to his favourite Milan pizzeria.
Rating out of ten: 8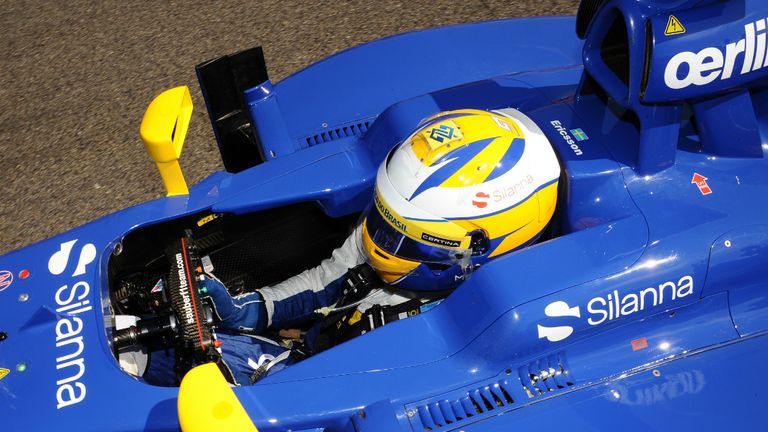 Three races, three points finishes for Marcus Ericsson. If the Swede is a glass-half empty kind of guy (and being both a competitive sportsman and Scandinavian he has to be, right?) then he will have reflected on what might have been - what he might have achieved starting 10th on the grid instead of 12th (Ericsson was penalised for impeding Hulkenberg) and also being unable to stop Ricciardo passing him at Parabolica as the chequered flag beckoned.
Objectively, though, Ericsson's cup floweth over: he out-performed Felipe Nasr again and also earned a couple of precious points to help Sauber edge further away from McLaren in the constructors' standings.
Rating out of ten: 8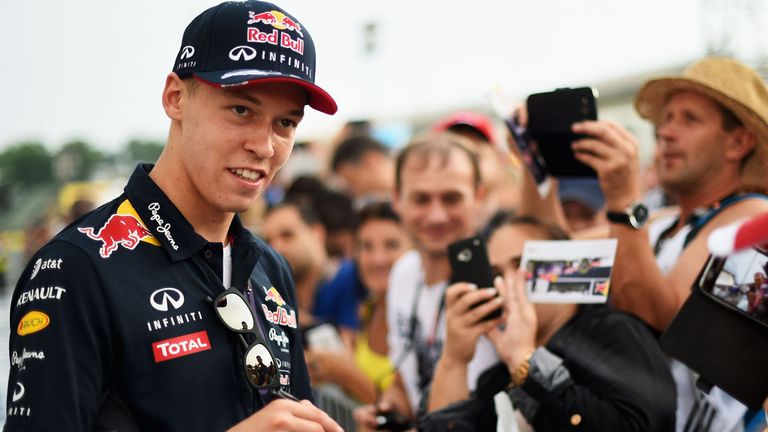 Prior to the race, Daniil Kvyat would surely have settled for any sort of points-scoring result. But while 10th place, courtesy of Rosberg's engine blowout, was a decent effort, the young Russian will be frustrated at finishing behind his team-mate having started ahead of Ricciardo on the grid. Their battle for internal supremacy at Red Bull is turning out to be one of the closest in the field: just three points now separate Ricciardo and Kvyat in the standings.
Rating out of ten: 7
And the rest...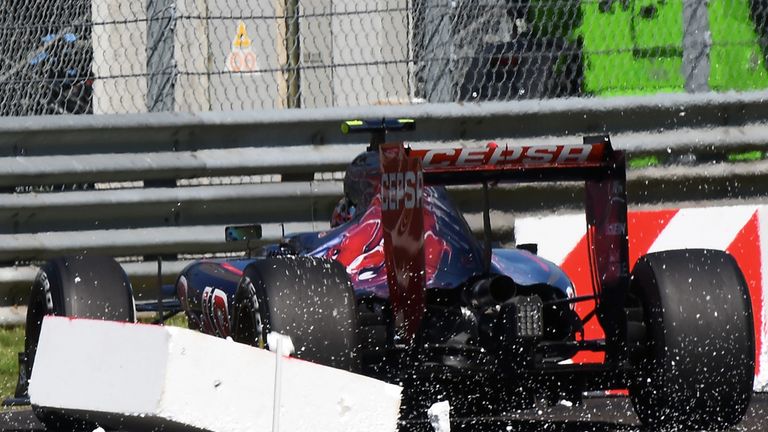 Starting 17th on the grid after an engine penalty, Carlos Sainz was up to 10th by lap two. He'd been part of that melee that spilled all over the Rettifilo chicane on lap one and, alas for the Spaniard, his good start was a little too good. Forced to serve a time penalty for leaving the track and gaining an advantage, Sainz emerged from his pit stop in last place and never managed to get back up there. Then again, on a track that played to all of Renault's weaknesses, it was probably too much to ask.
Rating out of ten: 7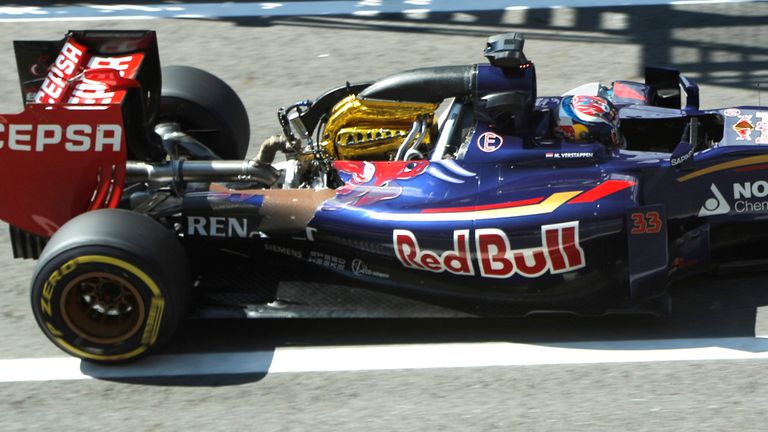 No points for Max Verstappen after starting out from 20th on the grid before taking a drive-through penalty for losing his engine cover in practice, but another point proved by the youngster as the Toro Rosso delivered the move of the day around the outside of the first corner on a presumably-startled Ericsson. His feel in the braking zone is astonishing and he'll be one to watch in Singapore. But then again, when isn't he?
Rating out of ten: 7
Another to get involved in the first-corner, argy-bargy, Felipe Nasr was one driver who lost out. Despite climbing into the points, contact brought a puncture, an early pit-stop and, eventually, 13th place. Next up is Singapore, for which Sauber have upgrades and where Nasr - who has scored two of his three points finishes to date on street tracks - might do better.
Rating out of ten: 5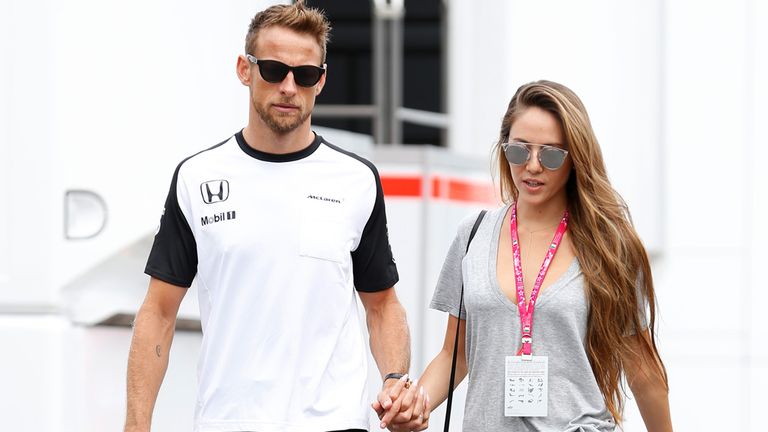 From the sounds of his 'happy to be home' tweet late on Sunday night, Jenson Button's best drive on race day was his cross-country trip from Monza through the Alps back to the sanctuary of Monte Carlo. His race itself was best forgotten, an anguished impersonation of a backmarker as his under-powered McLaren-Honda, 11 kph slower than the Mercedes-powered runners along the straights, resembled a sitting duck. Just to add insult to tedium, Button was even denied a "fun battle" with Fernando Alonso in the closing stages when the Spaniard's car expired. Frustration reigns.
Rating out of ten: N/A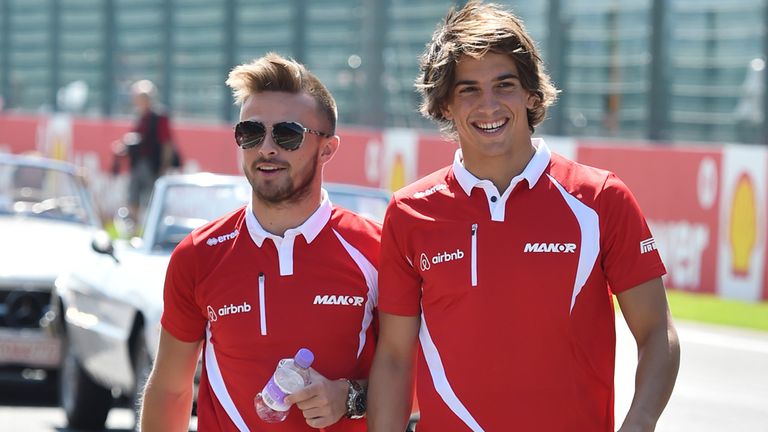 Starting (if not qualifying) a nosebleed-inducing 13th, Will Stevens said he was looking forward to the opening laps and the chance to race drivers other than his team-mate. Things inevitably reverted to type but it was still a good result for Stevens, who has now beaten Merhi two races running.
Rating out of ten: N/A
"It's been a more difficult weekend for me," admitted Roberto Merhi despite, like Stevens, being shoved up the grid to 14th thanks to all those engine penalties. The Spaniard finished 13 seconds behind his team-mate at the chequered flag - and two laps down on race winner Hamilton.
Rating out of ten: N/A
Did not finish: Nico Rosberg, Fernando Alonso, Romain Grosjean and Pastor Maldonado.