2014 Japanese GP Practice Two: Lewis Hamilton hits back to finish Friday fastest
Rosberg two tenths behind as Mercs enjoy clear advantage over pack; Ricciardo, Gutierrez and Kobayashi all crash out in error-strewn session
By William Esler
Last Updated: 17/10/14 5:34pm
Lewis Hamilton hit back in Practice Two to finish Friday as the fastest man at Suzuka, two tenths clear of team-mate Nico Rosberg.
Suzuka's combination of high-speed sections and power-demanding uphill esses allows Mercedes to exploit the W05's performance advantage and Hamilton was duly over a second clear of Williams' Valtteri Bottas in third.
Worryingly for the 2008 champion's rivals, his fastest lap, a 1:35.078, came on his second lap – when his tyres should have been past their peak – following a moment at Degner Two.
"The first sector was really good on the new tyres, but then the rear tyres take such a beating through the first section that I probably took too much out of them and when I got to Turn Nine I was just wheel-spinning," Hamilton told Sky Sports News HQ.
"It nearly took me off! It went one way and I caught it, but then it went the other way and I nearly went into the barrier."
He was far from the only driver to go off the circuit, though, in what can best be described as a messy session with several drivers falling foul of the 'green' track conditions after heavy rain fell on Thursday evening.
Jenson Button was fourth quickest at what he counts as his second 'home' circuit, with Sebastian Vettel rounding out the top five.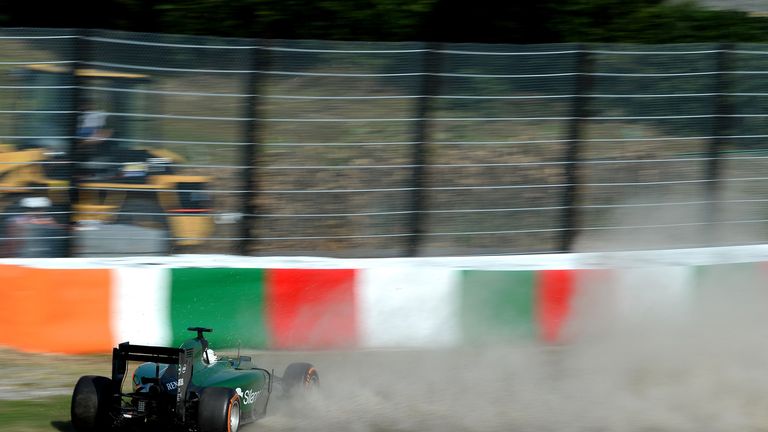 The two men who sat out Practice One both ran into problems early in the session as Kamui Kobayashi spun off into the barriers at Turn Three whilst Jean-Eric Vergne lost 30 minutes of running after grinding to a halt on track.
Vergne's car would be recovered and fixed, but he would be forced to stop again on the run to 130R with three minutes of the session remaining triggering a red flag and an early conclusion to the session. The Frenchman's dash blacked-out through the Spoon curve suggesting it was an electronic issue on the Toro Rosso.
Daniel Ricciardo was another driver to hit trouble as a snap of oversteer fired him into the barriers at the final corner as he accelerated out of the chicane. The resulting damage limited the Australian to just three laps and will make Saturday's final practice crucial heading into qualifying.
"It wasn't really a problem, I just made a mistake," Ricciardo told Sky Sports F1. "I did my first quick lap then after that everyone is cooling to do fast, slow, fast again.
"My slow lap there was a yellow flag so I did it extra slow so that once I started my quick lap the yellow flag would have cleared. So I think my tyres probably cooled too much and I got out of the last chicane and had a few moments and just couldn't catch it. Not an error I want to make at the start of a session, but no excuse."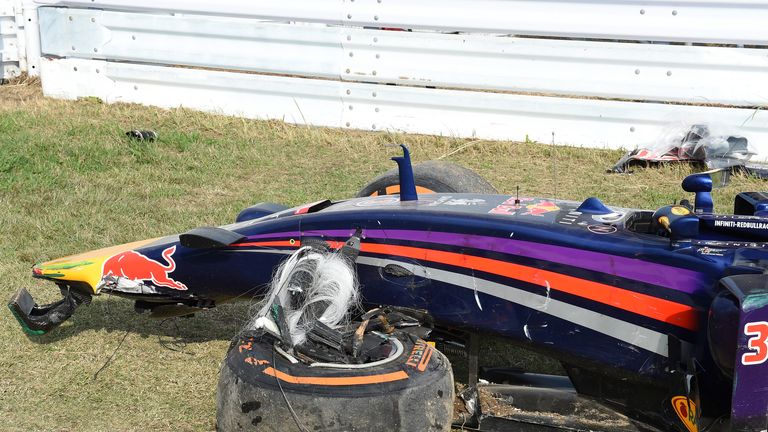 Kimi Raikkonen went quicker than Fernando Alonso during their quick runs before the Finn used the final 20 minutes of the session to trial a new rear-wing as other drivers worked on their race pace.
That running was affected by a few spots of rain, however, which could be a precursor to what is to come this weekend.