What is the Race of Champions?
The Race of Champions is coming to London in November. Here's everything you need to know about the event...
By William Esler
Last Updated: 20/11/15 3:41pm
What is the Race of Champions?
The Race of Champions pits some of the best drivers in the world against each other in head-to-head races in identical cars.
The drivers have no input over set-up and will usually only find out what car they will be driving a matter of minutes before they take to the track. Vehicles used in the past include the Audi R8 LMS, VW Polo RX, KTM X-Bow, Ariel Atom and the Porsche 911 GT3.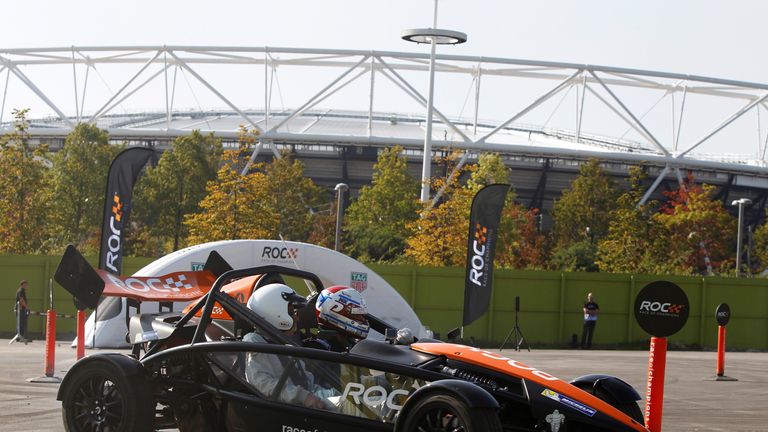 How does the racing work?
The Race of Champions takes place over two days on a purpose-built track. This year it will be staged inside London's Olympic Stadium on November 20-21. It is the first time the event has been held in the UK since Wembley hosted the racing in 2007 and 2008.
Friday will see the drivers compete for their countries in the RoC Nations Cup. England and Scotland will both be represented, with the home nation fielding two teams. 2009 F1 world champion Jenson Button and Alex Buncombe, the 2015 Blancpain Endurance Series champion, are paired in the first with the second to consistent of two-time BTCC champion Jason Plato and an as-yet unnamed partner. 
For Scotland, 13-time grand prix winner David Coulthard will be partnered by Susie Wolff.
Team Germany will compose of four-time world champion Sebastian Vettel and Nico Hulkenberg, while Team Brazil also boasts F1 pedigree with Felipe Massa and Nelson Piquet Jr. Daniel Ricciardo will represent Team Australia alongside five-time 500cc MotoGP champion Mick Doohan.
The countries will face-off in head-to-head races, with a best of three system used to determine the winner. A group stage is followed by knockout stages before a winner is crowned.
Day two is all about individual honours as the drivers battle to see who will be crowned the best of the best.
The racing follows the same format as the Nations Cup, with two drivers eventually going head-to-head over three races in the final.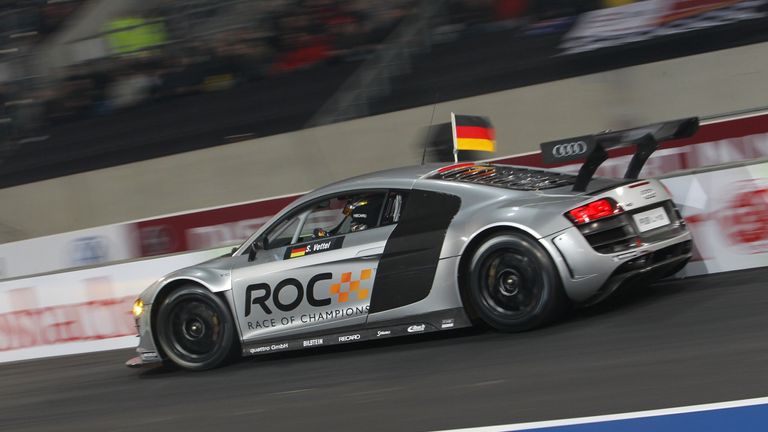 What is the track like?
For 2015 the track will change dramatically with the Race of Champions adopting a similar style to that used in pursuit cycling.
The drivers will start in opposite directions, with one car at a second start line half way around the lap.
"We had a unique opportunity to get into the Olympic Stadium after the Rugby World Cup, but we have to hand back the stadium at midnight on Sunday so we decided 'hey, let's look at this from a different angle', event founder Fredrik Johnsson said.
"People in England are really familiar with cycling and we came up with this new concept which is more of a pursuit style racing. But it is still two identical cars in each heat with only the driver's skill making the difference."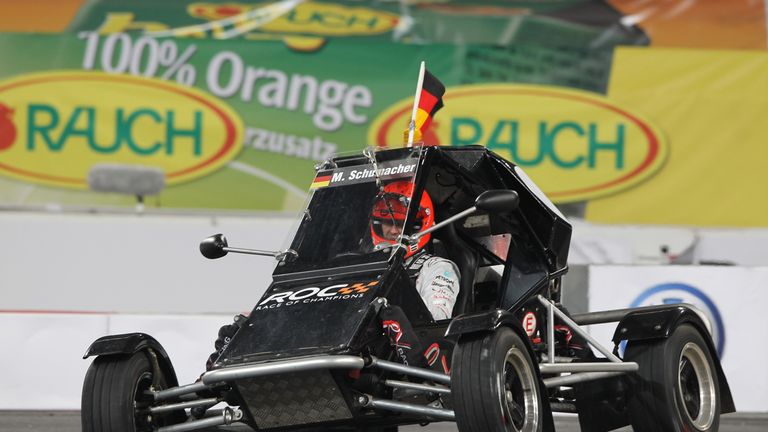 With the drivers racing to separate finishing lines opposite each other, Johnsson believes it will be easier for the fans to figure out who is ahead.
"You've got used to watching cycling with Chris Hoy and so on and here you will see the same thing," he added.
"But they are going to be so close when you have the world's best drivers in identical cars."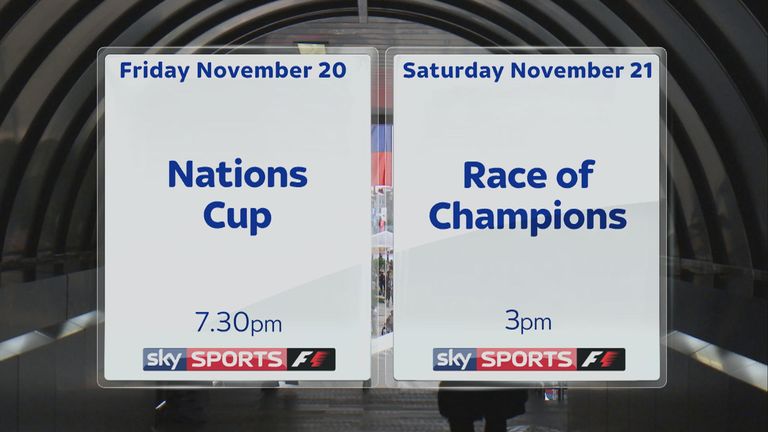 Will there be any other racing?
Aside from the head-to-head combat on the Race of Champions course, the drivers will also be tested in the Race of Champions Skills Challenge.
Driving an Ariel Atom, the course starts with a slalom which requires precise steering and throttle application to battle understeer and oversteer. Make a mistake and you will suffer through the rest of the section.
The course also includes a tight chicane, a stop box and a doughnut around a bollard.
It is against the clock, with time penalties for contact with any cones.
It sounds great. Who will be driving?
There are still a number of drivers to be announced for November's event, but the list so far boasts some huge names:
Sebastian Vettel - Ferrari F1 driver; Four-time F1 world champion
Jenson Button - McLaren F1 driver; 2009 F1 world champion
Jolyon Palmer - 2014 GP2 champion and 2016 Lotus F1 driver
Nico Hulkenberg - Force India F1 driver; 2015 Le Mans winner
Romain Grosjean - Lotus F1 driver; 2011 GP2 champion; 2012 Race of Champions Champion of Champions
Felipe Massa - Williams F1 driver; 11-time grand prix winner
Daniel Ricciardo - Red Bull F1 driver; Three-time grand prix winner
Pascal Wehrlein - 2015 DTM champion; Mercedes F1 reserve driver
Ryan Hunter-Reay - 2012 IndyCar champion; 2014 Indy 500 winner
Tom Kristensen - Nine-time Le Mans winner
Petter Solberg - 2003 World Rally Champion; 2014 World Rallycross Champion
Jorge Lorenzo - 2010 and 2012 MotoGP champion
Mick Doohan - Five-time 500cc MotoGP champion
Nelson Piquet Jr - Inaugural Formula E champion; Ex-F1 driver
Jason Plato - Two-time BTCC champion
David Coulthard - 13-time grand prix winner
Susie Wolff - Williams F1 test driver
Andy Priaulx - Three-time WTCC champion
Jose Maria Lopez - Two-time WTCC champion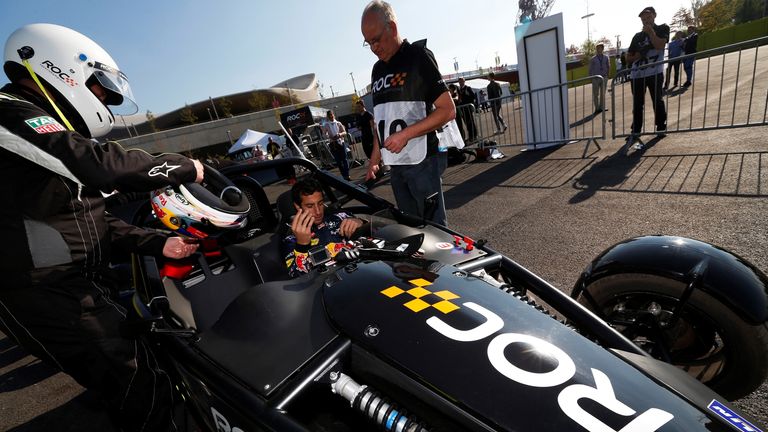 Wow, the great and the good of motorsport. How can I see it?
You can buy tickets for the Race of Champions via Sky Tickets - Click here
Or you can watch all the action live on Sky Sports F1 with coverage of the 'Nations Cup' starting at 7.30pm on Friday November 20 and the 'Race of Champions' show underway from 3pm on Saturday November 21.