Conclusions from the Australian GP
Mercedes turn a race into a procession, Red Bull really could quit, and why McLaren's gamble on Honda was worth taking...
Last Updated: 12/10/15 2:28pm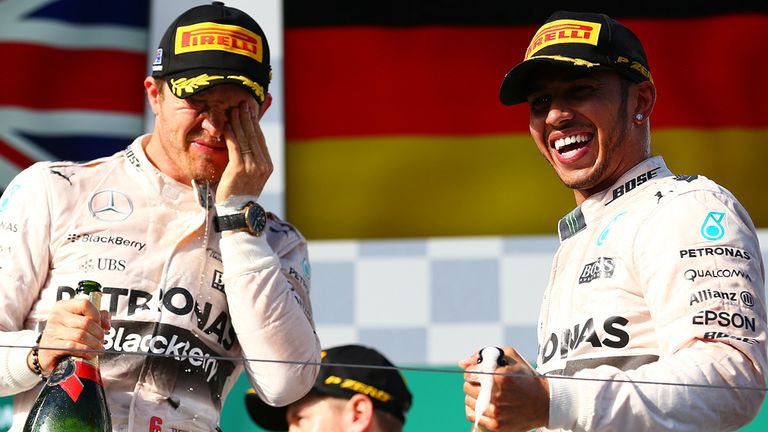 F1 may be in for an era of unprecedented dominance
To describe Mercedes as being in a league of their own in Melbourne would be to do a disservice to the Silver Arrows' superiority. They were a world apart, the number one in F1 to everyone else's fail. There was no best of the rest, just a distant speck on the horizon. So much for the notion that Mercedes simply stole a march on their rivals when F1 went turbocharged a year ago; whereas Mercedes won the 2014 Australian GP by 27 seconds, this year's winning margin swelled beyond half a minute. The best of 2014 are even better still in 2015.
Such was the scale of their advantage, and there's every reason to believe that Mercedes didn't show their full hand in the race after thrashing the field by at least 1.4 seconds in qualifying, it's already difficult to foresee how they could be caught before November. Reliability, very bad luck, and a collision between Lewis Hamilton and Nico Rosberg may be all that stands between Mercedes and a clean sweep in every race.
These are sobering thoughts. The pinnacle of motorsport needs racing not processions and even Mercedes' own drivers were concerned by the spectacle on offer in Melbourne. "It would be good if they can come a bit closer, as long as they don't come too close," mused Nico Rosberg in the post-race press conference. "It's important for the sport and for the fans. And I do think about the show. If you [Ferrari's Sebastian Vettel] do come a bit closer, that would be awesome for everybody."
There you have it. Want to know how far Mercedes are ahead? Look no further. They are so far up the road that they are feeling lonely after just one walk in the park.
Red Bull's threat to quit should be taken seriously
The surprise surrounding Red Bull's threat to quit F1 is that anyone is surprised. Red Bull's opposition to F1's new engine-centric formula is long established, their humiliation - never a fun experience - was acute in Melbourne and Renault, upon whom perhaps 90 per cent of their hopes of salvation are dependent, are going backwards.
It also happens to be an immutable law of sport that serial winners often then make for the worst of losers.
While Helmut Marko has vowed that Red Bull would be opposed to the sport's current regulations even if Renault were packing the biggest punch on the grid, it's a thought which is difficult to reconcile with the team's bristling indignation at the turn of the decade when their domination was proving to be a mass turn-off. Now it's Red Bull's turn to be turned off.
Rumours have abounded for several weeks that, with their relationship with Red Bull disintegrating, Renault are considering buying – rather than forming – their own works outfit. Meanwhile, Audi, those perennial lurkers in the shadow land of the F1 rumour mill, are said to be waiting in the wings in the event of the Red Bull hierarchy deciding that F1 has ceased to serve a useful purpose. What's abundantly plain is that the Red Bull team have some critical decisions to make about their future direction, and with no easy answers available their threat to quit is no trifling matter.
The early anguish of the McLaren-Honda reunion is a salutatory warning against switching engine providers, especially when patience is already wearing thin, and underlines just what a bind Red Bull are now in. Stay with Renault in the hope – rather than expectation – that they will reverse their reversal, or start afresh with a new supplier and cross some fingers that they are faster out of the blocks than Honda? Given that Honda, who had the whole of 2014 to prepare for their entry, are currently at the back of the grid and blowing up engines even when unable to run on full power, Red Bull's quandary is stark. Stick, twist or quit. The choice is yours.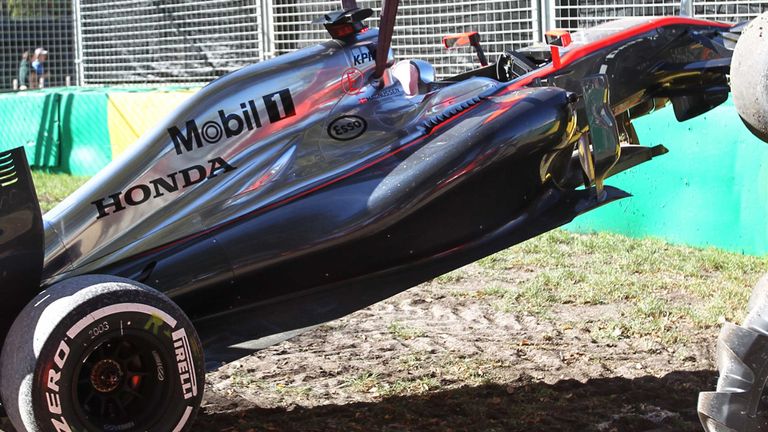 McLaren's pain doesn't mean they won't eventually gain
The easiest conclusion to make after Melbourne is that McLaren would have been better off sticking with Mercedes engines in 2015. The easiest and also the most short-sighted.
The reunion with Honda was underpinned by the absolute belief – repeated with steadfast conviction by Ron Dennis on Saturday in the wake of the team qualifying last on the grid – that only a works team, empowered by exclusive engines, could expect to win a world championship in F1's new era. McLaren-Honda's performances in Melbourne, on the dismal side of embarrassing, hardly amounted to reassuring support of that argument, but Mercedes' domination certainly did. Indeed, McLaren may have been the only team outside of Brackley to have taken comfort from the Silver Arrows' runaway success. Ferrari may have improved, but they are still a second lap behind, while Williams, even with a Mercedes power pack crammed into the FW37, were another tenth or two down the road. McLaren could have stayed with Mercedes this year, and if they did they would almost certainly still be near the front. It's almost as certain that they wouldn't be winning.
Right now, McLaren are losing with Honda, but rolling the dice and taking a gamble was, and still is, their best chance of winning again.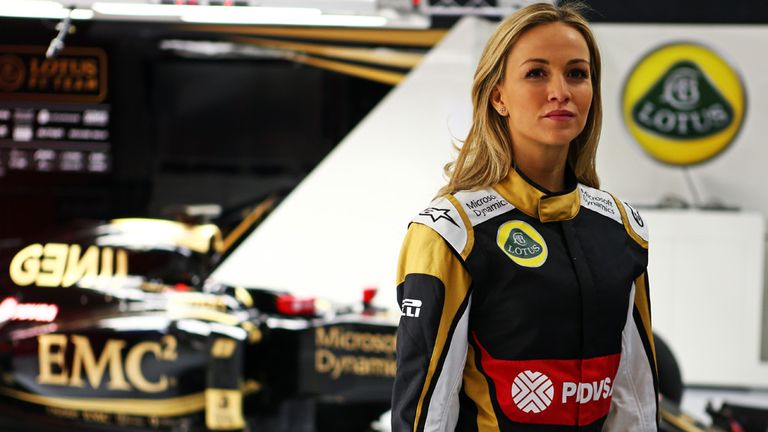 The director of the world feed has zoomed in on Carmen Jorda as the new Jennifer Becks
It's a tough job, but…
The Midweek Report returns at 8.30pm on Sky Sports F1 on Wednesday with Mike Gascoyne and David Brabham joining Natalie Pinkham in the studio to analyse events in Melbourne.