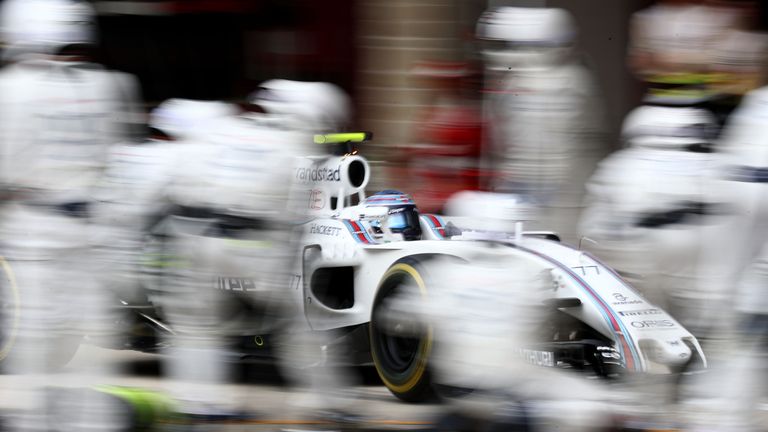 21 crew. 11 fastest pit-stop times from the first 13 races. 1 world record-equalling time. Williams. Worthy winners. Enough said.
Congratulation to Williams, the DHL Fastest Pit Stop Winners of 2016.
Pit stops are possibly the most visual evidence of why Formula One racing is a team sport. The DHL Fastest Pit Stop Award was established in 2015 to recognise outstanding teamwork and performance from the 'unsung heroes' who make a critically important contribution to the drivers' success on the track.
2016 DHL Fastest Pit Stop Award - Standings
| Grand Prix | Team | Driver | Fastest Stop |
| --- | --- | --- | --- |
| Australia | Williams | Valtteri Bottas | 2.35s |
| Bahrain | Williams | Felipe Massa | 2.27s |
| China | Williams | Felipe Massa | 2.10s |
| Russia | Williams | Felipe Massa | 2.23s |
| Spain | Williams | Felipe Massa | 2.12s |
| Monaco | Williams | Valtteri Bottas | 2.43s |
| Canada | Williams | Valtteri Bottas | 2.11s |
| Europe | Williams | Felipe Massa | 1.92s |
| Austria | Williams | Felipe Massa | 2.16s |
| Great Britain | Mercedes | Lewis Hamilton | 2.33s |
| Hungary | Mercedes | Nico Rosberg | 2.15s |
| Germany | Williams | Felipe Massa | 2.00s |
| Belgium | Williams | Valtteri Bottas | 2.14s |
| Italy | Red Bull | Daniel Ricciardo | 1.98s |
| Singapore | Mercedes | Lewis Hamilton | 2.14s |
| Malaysia | Williams | Felipe Massa | 2.00s |
| Japan | Williams | Felipe Massa | 2.05s |
| United States | Red Bull | Max Verstappen | 2.10s |
| Mexico | Williams | Felipe Massa | 2.06s |
| Brazil | Renault | Jolyon Palmer | 2.35 |
| Abu Dhabi | Red Bull | Max Verstappen | 2.11s |