Sky F1's Antony Davidson on the front row for 2017 Le Mans 24 Hours
Toyota lockout front row at the Circuit de la Sarthe
By William Esler
Last Updated: 16/06/17 11:08am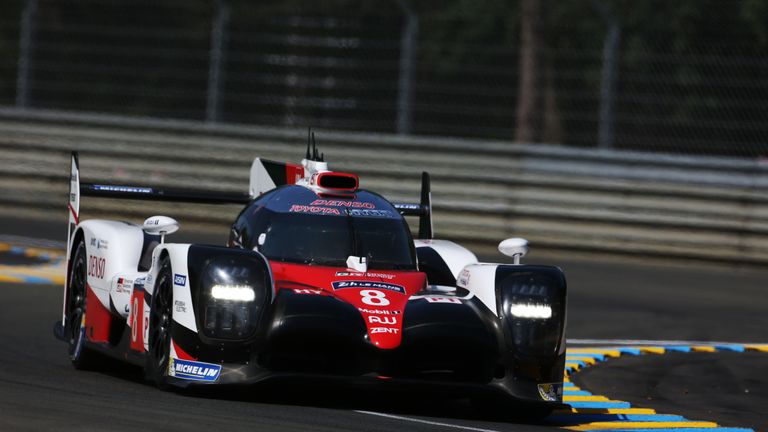 Sky Sports F1 pundit Antony Davidson will start from the front row for the 2017 Le Mans 24 Hour race.
Davidson shares the number eight Toyota with Sebastien Buemi and Kazuki Nakajima with the Japanese driver posting the trios best time of 3:17.128.
They'll line-up alongside the sister car of former F1 driver Kamui Kobayashi, Britain's Mike Conway and Frenchman Stephane Sarrazin, which smashed the lap record at the Circuit de la Sarthe.
Kobayashi's lap of 3:14.791 was more than two seconds quicker than the previous record of 3:16.887 set by Neel Jani for Porsche in 2015 qualifying. It was also faster than Hans Stuck's 1985 pole of 3:14.800 set on a shorter track with fewer corners.
"It didn't start well for our car with the engine change in second qualifying. That was disappointing but we got second place after concentrating mainly on race pace," said Davidson.
"It is fantastic to see the team on pole position and an all-Toyota front row. Big congratulations to Kamui and the #7 guys."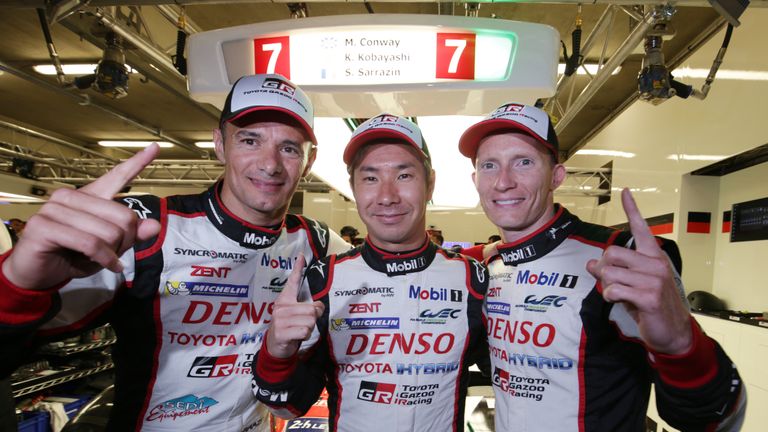 Champions Porsche filled the second row, with Jani the fastest of their drivers in the number one 919 hybrid car he shares with Germany's Andre Lotterer and Britain's Nick Tandy.
2016 ended in heartbreak for Davidson, Buemi and Nakajima with the Toyota retiring from the lead of the race with less than five minutes remaining.