Pascal Wehrlein impresses with surprise 12th in Austrian GP qualy
Mercedes junior secures Manor's first Q2 appearance of 2016 "on merit"
By Emma Walker
Last Updated: 04/07/16 1:05pm
Manor's Pascal Wehrlein qualified 12th at the Austrian Grand Prix, after giving Manor their first Q2 appearance of the season with his career-best performance to date.
Wehrlein's effort also took Manor into Q2 for the first time since the Belgian Grand Prix in 2014.
Wehrlein and his Indonesian team-mate Rio Haryanto, a fellow rookie, have been closely matched in qualifying this season, but the German now leads their head to head 5-4. Haryanto will start in 19th on Sunday.
The German, who is part of the Mercedes young driver programme and has also tested for the World Champions this year, was understandably pleased with his performance at the Red Bull Ring.
"The team did a fantastic job the whole weekend," he told Sky F1. "I felt comfortable in the car and I think it's the first weekend we are not struggling with tyre temperature in qualifying. You can see how much time you can make up due to that. 
"I'm really happy with Q1 and Q2. It was a nearly perfect qualifying. Q3 might even have been possible today."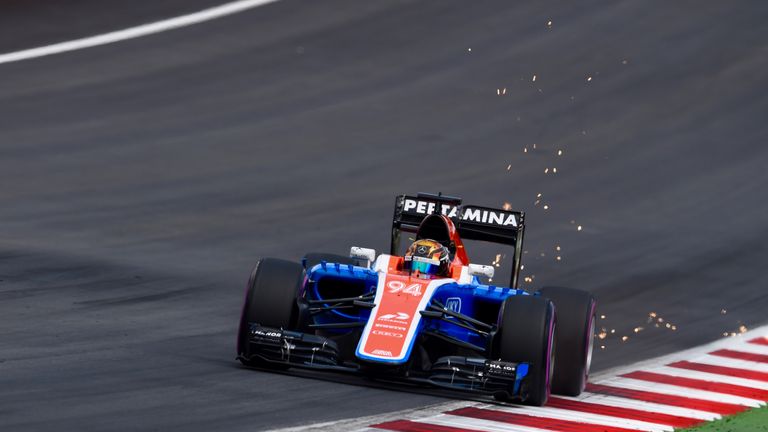 Sky F1's Martin Brundle described Wehrlein's performance as a "well deserved 12th" and added that it had been achieved "on merit" rather than down to other people's mistakes.
Wehrlein is, however, aware that Sunday will pose a bigger challenge: "Tomorrow is a different story. It will be difficult in the long run with tyre degradation and we are missing a bit of rear downforce.
"The forecast is for the weather to be a little bit unpredictable, so hopefully that might shake things up and help us. My plan is to drive every lap as fast as possible and see where we get to."
One thing that may give Wehrlein a sense of optimism going into Sunday's race is the fact he is one of only two drivers not to lose any positions on the first lap this season.