Tony Fernandes has reportedly put Caterham up for sale for £350 million
Malaysian warned investment would stop if results failed to improve
By William Esler
Last Updated: 26/05/14 11:21am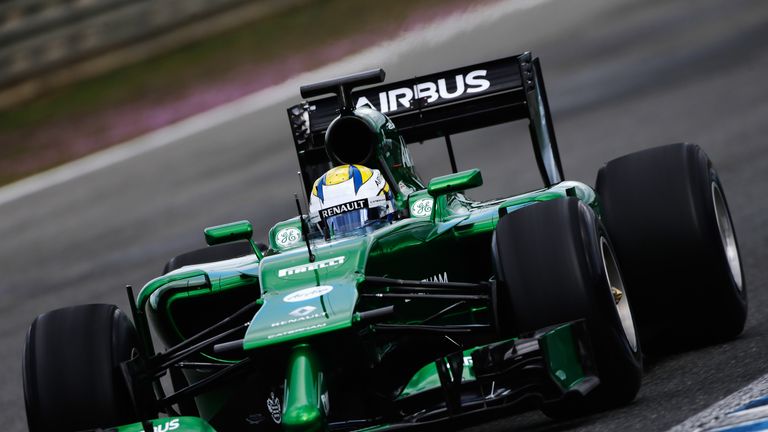 The Malaysian told Sky Sports in January that this would be a "pivotal year" for his involvement in Formula 1 and it appears his patience has finally run out with Bloomberg claiming a price of £350 million has been set for the F1 team and car company.
The team made their debut at the 2010 Australian Grand Prix under the Lotus Racing name and now hold the record for most races without a point after Jules Bianchi finished ninth for rivals Marussia in Monaco.
Those two points for the Banbury-based team look likely to consign Caterham to 11th in the Constructors' Championship for the second consecutive season, which would see them missing out on a share of F1's prize money pot again.
"There comes a point where coming last all the time you don't really want to do that so this is a very pivotal year," Fernandes warned ahead of the new season.
Caterham entered F1 under the promise of a budget cap which never materialised and now find themselves without even a say in how the sport is run with Red Bull, Ferrari, Mercedes, McLaren, Williams and Lotus forming F1's Strategy Group.
Fernandes was at Wembley on Saturday to see his Queens Park Rangers team return to the Premier League and he feels F1 could learn from football.
"I think football has done a better job that Formula 1 of narrowing a gap," he told Sky Sports F1 in September 2013.
"There are still the haves and the have-nots, but in Formula 1 there is two or even three-tiers. F1 needs to look at itself harder - the gap between top and bottom in the Premier League is not as steep as in Formula 1 and you go to a football game never knowing who is going to win.
"I was promised a sport that was going to reduce in cost every year, but it has increased every year and I don't think it is sustainable in the long run."
To add to Fernandes' woes, QPR are also facing a possible £50 million fine for breaking Financial Fair Play Rules, which would substantially reduce any potential return on his investment Saturday's promotion will make.