Administrator handling Caterham doing all he can to ensure their survival
"The assets I've got are worth much more if Caterham is racing," Finbarr O'Connell tells Sky Sports News HQ as team goes into administration; Approach also made to Bernie Ecclestone, who allows them to miss U.S. and Brazilian GPs
By Mike Wise
Last Updated: 25/10/14 11:14am
The administrator handed responsibility for the Caterham F1 team has said he is doing all he can to ensure their survival.
Speaking to Sky Sports News HQ on Friday, Finbarr O'Connell also said he has spoken to Bernie Ecclestone to ask whether he can help the beleaguered outfit.
"I've been in talks with the Formula 1 team yesterday. I reached out to them overnight; I've reached out to Bernie Ecclestone to see if he can help, to get some resolution here," O'Connell said. "Time is running short; I need them to contact me."
O'Connell's approach to Ecclestone appears to have borne fruit, with the sport's commercial rights controller later suggesting that they could miss upcoming races both in Austin and Brazil without breaching their contractual obligation.
At present, Caterham's cars are under lock and key at their Leafield base after administrators Smith & Williamson were called to deal with the debt-ridden main supplier Caterham Sports Limited.
The situation subsequently deteriorated, with Caterham F1's former owner Tony Fernandes and the most recent owners, revealed as Swiss company Engavest, engaged in a war of words on Thursday, since when staff have been locked out of the factory.
On the one hand, the team and Engavest say Fernandes has failed to transfer shares they've paid for; on the other, the Malaysian airline mogul - who still owns the wider Caterham Group - and his cohorts say that no money has been received.  
"I know they've got lots of other issues that they're dealing with but I need them to contact me and come up with an acceptable offer," said O'Connell, who has now taken over administration of Caterham F1 as well as CSL.
Ecclestone has frequently spoken out against small, struggling teams, although O'Connell says: "Bernie has come out in the news saying that he wants to try to make this work; I need to make it work.
"The assets I've got are worth much more if Caterham is racing, so we all need to make it happen. I think it comes down to money.
"I have a huge vested interest in the cars going and racing, so I really want that to happen. But I cannot let the creditors of Caterham Sports Limited pay for it. I think those people who want to go and race have to pay to go and race."
It was the team and Engavest who had the last word on Thursday, after accusations and counter-accusations had flown this way and that.
'Every single condition precedent of the Sales and Purchase Agreement for which Engavest was responsible has been met,' their statement read.
'Only the seller, which includes Mr Fernandes, failed to meet his obligations.
'All salaries have been paid.'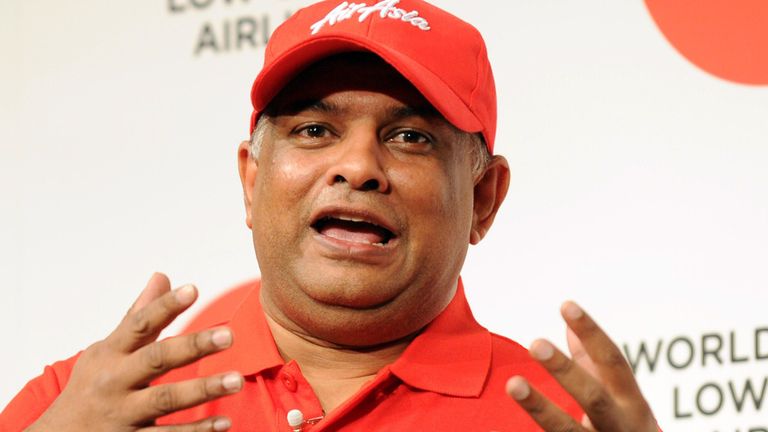 The main protagonists couldn't even agree on the former occupation of Constantin Cojocar, the Romanian who is in charge of Caterham Sports Limited, which Engavest initally acquired along with the team, and which has debts estimated as high as £20million.
"I go on to question how anyone who was interested in the long term future of the business would appoint one of their  cleaners – Constantin Cojocar – as the sole director and shareholder of the UK operating Company?" asked Caterham Group CEO Graham Macdonald.
'Engavest sold CSL,' came the response. 'It did not appoint Mr Cojocar who, we believe, was a former top footballer for Steaua Bucarest during the 1980s.'