Former Caterham boss Tony Fernandes says F1 teams should curb spending
QPR owner tells Sky Sports F1 that he could never compete and that "the big teams are as much at fault as anyone"
By Mike Wise
Last Updated: 31/10/14 4:56pm
Tony Fernandes says there'll never be room for small teams like Caterham in F1 unless there's a reduction in spending throughout the grid.
Speaking on Sky Sports News HQ on Wednesday, the Air Asia mogul and QPR owner said outfits like Caterham, which he sold at the end of June, will never make progress if larger teams continue to spend what are, in his opinion, vastly-inflated budgets.
"People can blame whoever, but the big teams are as much at fault as anyone. The gap has become way too big and it's money. And so I thought, 'Well, I can't compete'. But I can compete at QPR; I can compete at Air Asia," he said.
Neither Caterham nor their rivals Marussia will race at this weekend's U.S. GP after both went into administration, with a total of about 500 jobs under threat.
Both teams entered F1 in 2010 having been told they could compete with a budget cap. More established teams had agreed to limit their own spending around that time but that deal eventually broke down.
"Rather than continue something where I thought, one, I wasn't able to give it as much time as possible, two, I thought we were on a beating to none anyway, you've got to be brave and say 'Look, we screwed up. You can't compete; you thought you could and time to leave'," Fernandes said.
"The sport has to examine itself as well. Ultimately we couldn't carry on and we would have eventually gone into administration anyway or closed down the team."
As administrators moved in last week, Fernandes fell out with subsequent owners Engavest over the sale of the team, based in Leafield.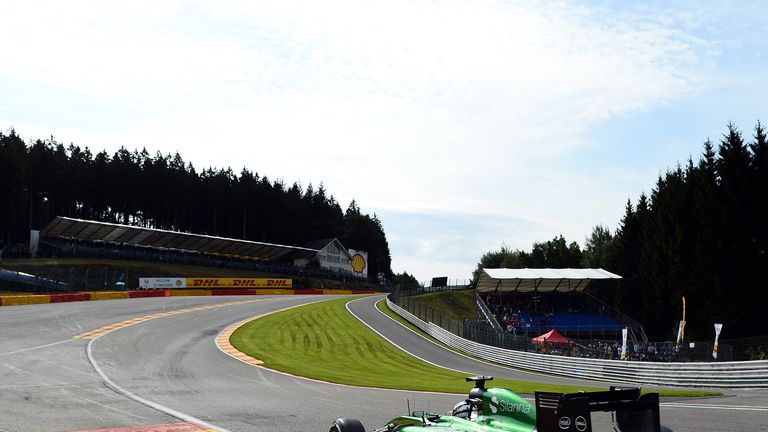 A new buyer is now being sought, with Fernandes adding: "There are people who want to go racing, for different reasons and Caterham has everything there to do it.
"There may even be teams within F1 who want a second team - a Red Bull/Toro Rosso situation. So we'll give it maximum support but it's not something I want to get involved in anymore.
"You've got to immerse yourself in it. Racing's over for me."