Caterham launch crowdfunding project to fund team's return for the Abu Dhabi GP
Leafield team hoping to raise £2.35 million to race in season finale
By Mike Wise
Last Updated: 25/11/14 5:52pm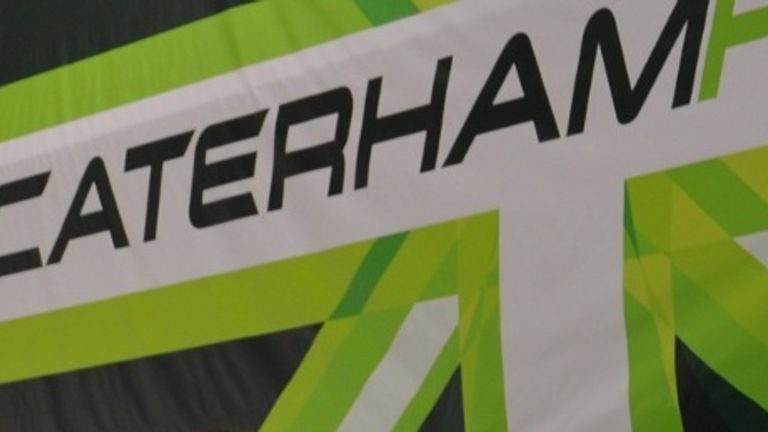 Caterham are launching an ambitious crowdfunding project in an attempt to help rescue the team, which is currently in administration.
The objective of the plan, which was officially launched on Friday, is to empower F1 fans so they can help Caterham return to race in the Abu Dhabi GP later this month.
A target of £2.35 million has been set by the deadline of November 14, with fans able to get involved using the hashtag #RefuelCaterhamF1 and a website, which offers 'rewards' ranging in value from baseball caps (£40) through a front wing (£2,500) to a three-day trip to the season's last race (£45,000). The minimum pledge is £10.
"We are working non-stop to get the Caterham F1 Team back racing, initially in Abu Dhabi, but hopefully that will be just a stepping stone to get it back racing on a permanent basis, under new ownership," administrator and interim Team Principal Finbarr O'Connell said. "In order to achieve that one of our most useful, innovative and effective options right now is crowdfunding.
"We want to get as many sponsors and fans as possible involved this week and make our comeback something we can all be part of.
"This team deserves a future and I'm sure that there are plenty of fans and companies out there that agree with us, so I can't think of a better way to get us all together and show our support to the team than this one, the Caterham F1 Team #RefuelCaterhamF1 project."
News of the project follows in the wake of Marussia's demise, which was confirmed on Friday, and will further focus attentions on why teams are struggling financially to compete in a sport with an annual income estimated as high as $1.8 billion.
Martin Brundle, for one, is sceptical about the idea, which was also used by Caterham driver Kamui Kobayashi after he lost his seat with Sauber at the end of the 2012 season.
"There is enough money in Formula 1 to run 12 teams very well indeed and make a profit," Brundle told Sky Sports News HQ. "It is not for the fans to pay for F1 teams to go racing – they pay to go to the tracks, they pay to watch F1 on TV and buy their t-shirts and their caps, they do their bit already.
"There is more than enough money in this paddock to run teams properly so that is not the way forward crowd-funding an F1 team."