Red Bull's Christian Horner hits out at request to ask fans to fund Caterham return
"The concept of that is wrong and shouldn't be allowed," argues Horner; Caterham's crowdfunding reaches £300,000 by first evening
By James Galloway at Interlagos
Last Updated: 25/11/14 5:51pm
Red Bull chief Christian Horner has criticised the attempts of Caterham's administrator to ask for fans to fund a return to the grid for the team at the Abu Dhabi GP.
Sky F1 revealed on Friday that Caterham, which entered administration two weeks ago, has established a crowdfunding scheme asking for fans and sponsors to pledge money in order for them to compete in the season finale in a fortnight's time.
A target of £2.35 million has been set by the deadline of November 14, with fans able to get involved using the hashtag #RefuelCaterhamF1 and a website, which offers 'rewards' ranging in value from baseball caps (£40) through a front wing (£2,500) to a three-day trip to the season's last race (£45,000). The minimum pledge is £10.
Caterham's crowdfunding scheme was announced on the same day that their perennial rivals Marussia, who had also entered administration ahead of the U.S. GP, lost their own fight for survival with the Banbury outfit to be wound up amid a mountain of debt.
While administrator Finbarr O'Connell has hailed the 'entrepreneurial' merits of the scheme, Red Bull Team Principal Horner has argued that it's wrong for fans to have to foot the bill for an F1 team's racing activities.
"I don't agree with the fans having to fund a team," he told Sky Sports News HQ. "The fans pay to be entertained by the teams, they shouldn't be having to pay for a team.
"The concept of that is wrong and shouldn't be allowed."
While the launch of the 'Refuel Caterham F1' fund-raising scheme was met with widespread cynicism inside the Brazilian GP paddock on Friday, the idea has gained early traction with nearly £300,000 pledged – 12 per cent of the total target – within twelve hours of launch.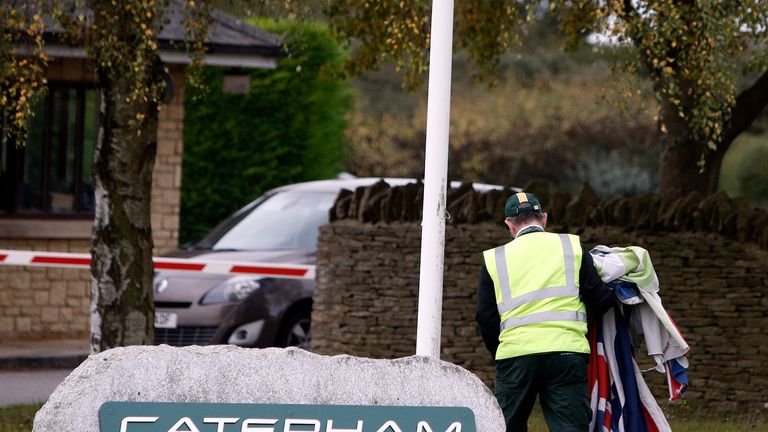 The problems of F1's revenue-sharing model have been sharply put into focus by the travails of Marussia and Caterham, but Horner says F1's stakeholders should be having constructive talks behind closed doors.
"It is important that Formula 1 doesn't do its dirty washing in public; it is important that the teams along with the commercial rights holder and the governing body sit down and go through what are the issues and what do we need to do to create a better environment going forward," he added.