Caterham's crowdfunding scheme passes halfway mark with three days to go
Team looking to raise £2.35 million by Friday to race in Abu Dhabi
By William Esler
Last Updated: 11/11/14 5:32pm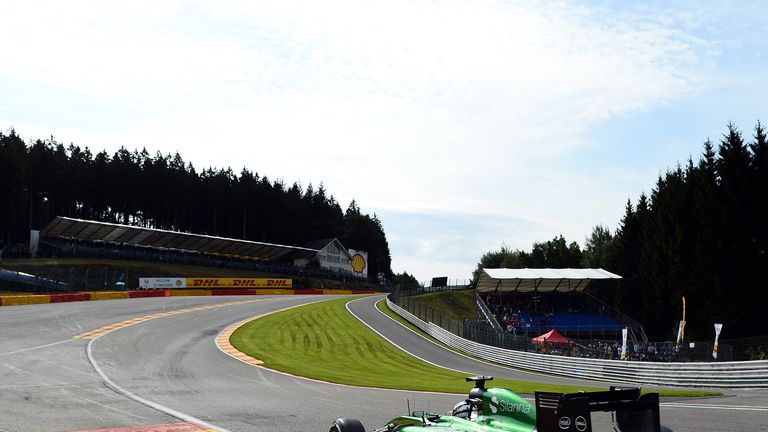 Caterham's crowdfunding scheme had passed the halfway point as of 3:30pm on Tuesday as the team looks to raise £2.35 million to race in Abu Dhabi.
The Leafield based team are currently in administration and missed the previous two races in the United States and Brazil.
Last Friday the team launched a crowdfunding scheme aimed at allowing them to race in Abu Dhabi, asking fans for donations and selling off items ranging from team caps to mechanics overalls to parts of the race cars.
The team have stressed that all money raised will be used to get the team on the grid for the season finale and won't be used to pay off the team's debts.
"The plan isn't to run F1 team by using crowdfunding. This funding is providing stepping stone to new financially sound future," administrator Finbarr O'Connell said on Caterham's Twitter account.
"#RefuelCaterhamF1 funds are to get the Team to Abu Dhabi, NOT to pay creditors. Staff will be paid their arrears if company is saved & paid for Abu Dhabi if enough funds raised."
The team need to raise the remaining money before the deadline of Friday November 14.