Alice Powell could make her F1 debut with Caterham at the season finale in Abu Dhabi
21-year-old's grandfather paying for practice outing; Powell isn't ruling out taking part in qualifying and race
By William Esler
Last Updated: 25/11/14 5:42pm
Alice Powell could become the first female to start an F1 race since Lella Lombardi in 1976 at the season-ending Abu Dhabi Grand Prix.
The 21-year-old from Oxford is a former GP3 driver and was Formula Renault BARC Champion in 2010 and she could make her F1 debut with Caterham next week.
The Leafield team are currently in administration and Powell's grandfather, Jim Fraser, wrote to Smith and Williamson offering to pay a reported £35,000 if they let her drive in Practice One.
"It is all news to me, I only found out this morning when I saw it in the Daily Mail," Powell told Sky Sports News HQ.
"My grandfather, who has helped me throughout my racing career, has decided he is going to help put some money towards Caterham if they allow me to test in Practice One.
"As long as I get to test in Practice One I have some other investors who are willing to invest in the team and it would be a fantastic opportunity."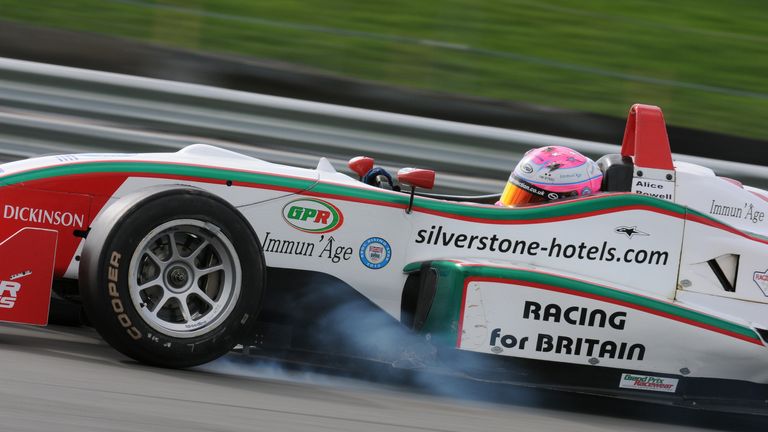 Whilst the deal is currently just for a practice outing, Powell isn't ruling out contesting the rest of the weekend.
"If the opportunity comes up to stay in the car and do qualifying and the race of course I'm not going to say no," she told Sky Sports Online.
Powell will need to obtain her Super Licence to take part in practice at the Yas Marina Circuit and will not have the opportunity to pursue the 300km of testing option used by Max Vertsappen earlier this season. However, she is hopeful her junior formula record – she remains the only female to ever score a point in GP3 – will be enough.
"I'm pretty confident," she said. "It will be tough, there are people who have arrived at the circuit in the past to test and have been turned away and been told 'you don't have a Super Licence, we aren't giving you a Super Licence' so it will be very tough. 
"But I think it would be good for the sport to get a female out there racing or even testing again. We've obviously had Susie Wolff this year who did a great job so I think it would be really good for the sport."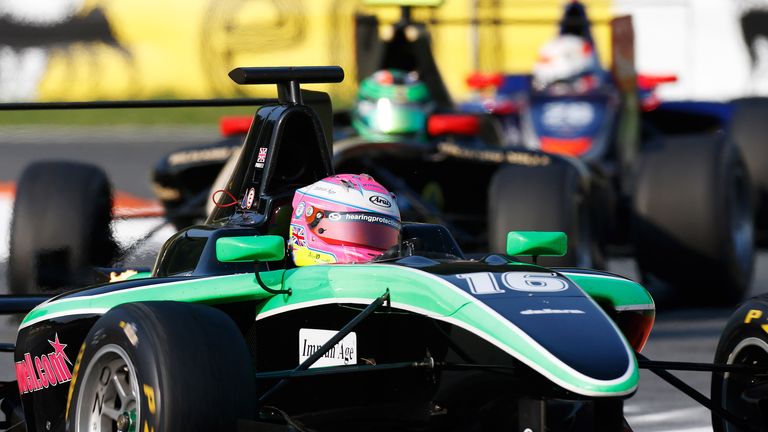 Having never driven an F1 car before Powell is now keen to get in a simulator to gain more experience ahead of Abu Dhabi and admits she also needs to up prepare her body for the physical challenge.
"I need to get on a simulator and learn Abu Dhabi," she added. 
"I've raced there in GP3 last year so I need to try and get back in. Last time I was out in a car was in Formula Renault Asia a few weeks ago which is about four divisions below F1 so the step will be massive.
"I also need to prepare my body, get back into the gym and work as hard as I can if it does come off."
Caterham are currently trying to raise £2.35 million by Friday through crowdfunding to race in Abu Dhabi and a 1pm on Wednesday they were 52% of the way to their total.