Caterham to return to F1 grid and race in 2014 season-ending Abu Dhabi GP
Team raise sufficient funds to return despite being in administration
By James Galloway
Last Updated: 25/11/14 5:41pm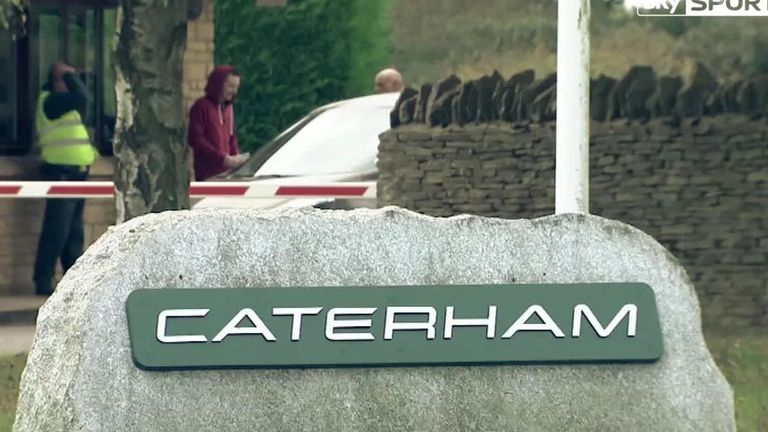 Caterham will return to the Formula 1 grid at next week's Abu Dhabi GP after raising sufficient funds through their bold crowdfunding scheme.
The Leafield-based outfit went into administration ahead of the U.S./Brazil double-header three weeks ago amid an ownership dispute and spiralling debts. Since then administrators Smith & Williamson have been trying to raise sufficient funds to initially ensure Caterham's participation in next week's season finale and, in a long-term goal, the team's outright survival.
Last week, administrators launched a crowdfunding scheme with the aim of raising £2.35 million to get the team to Abu Dhabi, and while they were around £1 million short of their target as of Thursday night, further pledges on Friday mean that shortfall has halved ahead of the midnight deadline.
Caterham's joint administrator Finbarr O'Connell has nonetheless confirmed the team will be racing in Abu Dhabi, a feat he believes will increase the likelihood of one of the prospective buyers stepping forward to keep them on the grid in 2015.
"We set ourselves a major challenge, but it's definitely been worth it! In only a week the fans have made the impossible, possible," O'Connell, who is also acting as the interim Team Principal, said in a statement. "We knew that the best way to keep this team alive and attract possible buyers was to show that it's still a racing team and be in Abu Dhabi for the finale, and there aren't enough words to say how grateful we are to all the fans that have made this possible.

"We now head to Abu Dhabi ready to show what a hard-working and positive group of people this is and to hopefully secure a future for the team. During the past few days the interest of many potential buyers has increased massively and by racing in Abu Dhabi the team will be showcasing itself as a live and functioning team that deserves to continue into 2015 and beyond. It has hard-working people, team spirit and experience and now it only needs a secure financial future which I'm very hopeful we can achieve."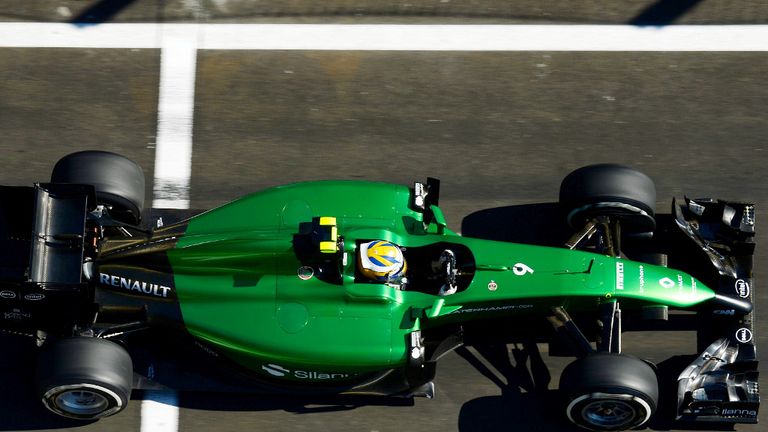 O'Connell thanked the fans for putting up the funds to make Caterham's return possible: "Once again, I'd like to reiterate that we are racing in Abu Dhabi thanks to all the fans out there – an achievement that will go down in F1 history and one that we can all be very proud of.
"We still need to raise a bit more cash so please do keep an eye on the Crowdcube website. Let's go racing!"

Breaking the news earlier on Friday on Sky Sports News HQ, reporter Amy Lewis said: "They have managed to get about 80 per cent of that so presumably they have had some outside investment to ensure that they can go to Abu Dhabi."
The drivers Caterham will field on their return to the grid remains unconfirmed, however. Marcus Ericsson, who had already signed a contract with Sauber for 2015, quit the beleaguered team earlier this week while his erstwhile team-mate Kamui Kobayashi's future was already in doubt even before the administrators were called in.
Sky Sources understand that Caterham have concluded a deal with one driver to race in Abu Dhabi with as many as four contenders under consideration for the currently unoccupied second seat.
Former GP3 driver Alice Powell had been linked to a potential run-out, at least in Friday practice, thanks to fund-raising efforts from her grandfather, but she tweeted on Friday afternoon: "News from my end... None, apart from it's looking very unlikely due to getting a super license! Great news for @CaterhamF1 though."
New GP2 Champion Jolyon Palmer is also understood to be out of the running.
Administrators received around 50 enquires expressing an interest in taking the team on, with that number having since being whittled down to a handful of serious potential investors. It is also understood that crowd-funding is not the financial model the team will adopt should it continue beyond Abu Dhabi.
Caterham, who have yet to score a point in five seasons, currently prop up the Constructors' Championship but, having missed two grands prix already, their participation in Abu Dhabi was thought to be key to them maintaining their share of any end-of-season revenue payments. Perennial rivals Marussia, which sit ninth in the standings, folded last week having also fallen into administration, although the team's management have expressed hope of an Abu Dhabi return in some form.