Caterham's administrators to sell off team's assets from March 11
Race and pitlane equipment amongst first items to be auctioned
By William Esler
Last Updated: 05/02/15 3:08pm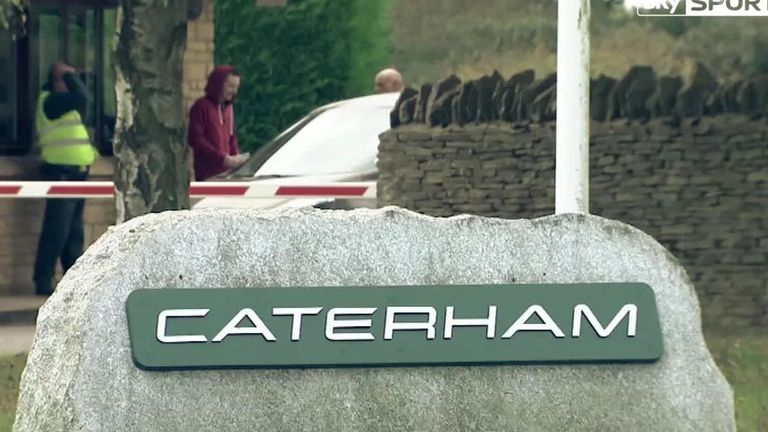 Caterham's hopes of returning to the Formula 1 grid look to be over after auctioneers Wyles Hardy & Co announced they had been instructed to sell the squad's assets.
The team entered administration ahead of the United States Grand Prix last year, but returned at the season-finale in Abu Dhabi thanks to a crowdfunding campaign.
Caterham hold an official entry for the 2015 world championship and further investment had been sought over the winter, but it appears that attempts to revive the team for the Australian Grand Prix have been unsuccessful.
The first online timed sale will take place on March 11 when the team's race and pitlane equipment will be among the items auctioned.
The race and hospitality trailers, race simulator, autoclaves and Dell HPC super computer would be offered as negotiated sales separate from the auctions.
Last month administrator Finbarr O'Connell was still holding out hope of finding an investor, but did admit an auction would spell the end.
"As long as there are people (out) there who have got a real possibility of doing something, I'm not going to close it (the team) down," he said on January 22.
"Because if I do, then I will just be organising an auction as regards the assets – which I can do at any stage anyway."
Caterham entered F1 in 2010 as Lotus Racing before being rebranded ahead of the 2012 season. They contested a total of 94 races, but failed to score a point.