Martin Brundle on the 2014 F1 calendar and the scheduling dilemmas it creates
FIA set to approve race dates this week
By Mike Wise
Last Updated: 02/12/13 12:13pm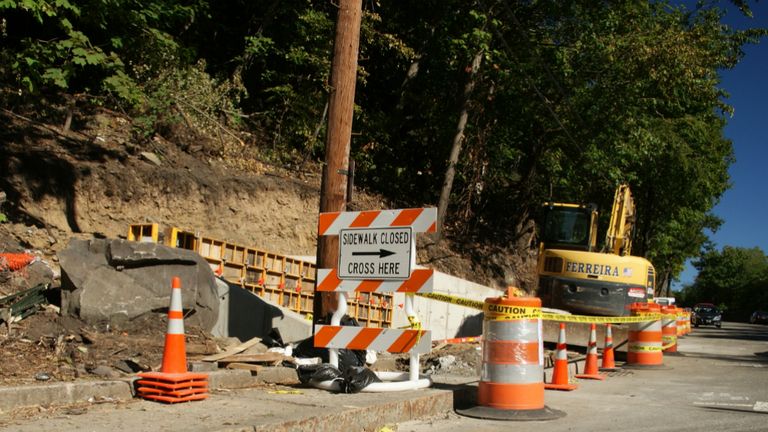 This being F1, of course, the gap between such formalities has been filled with speculation, the latest of which surfaced in Austin when the following version of the calendar started doing the rounds:
16th March - Australia;
30th March - Malaysia;
6th April - Bahrain;
20th April - China;
11th May - Spain;
25th May - Monaco;
8th June - Canada;
22nd June - Austria;
6th July - Britain;
20th July - Germany;
27th July - Hungary;
24th August - Belgium;
7th September - Italy;
21st September - Singapore;
5th October - Russia;
12th October - Japan;
26th October - United States;
2nd November - Brazil;
16th November - Abu Dhabi.
A quick straw poll of the paddock at Interlagos offered scepticism at best. "I think we're on version 15 of the calendar," said Red Bull team boss Christian Horner. "I'm going to wait until Christmas before deciding which flights to book for next year." Down at the other end of the pitlane, meanwhile, Marussia's John Booth voiced cautious optimism that the draft version, which comprised 22 races, has been pruned. "The original calendar had Canada, Monaco and the USA (New Jersey) on the trot," he said. "I don't know how you'd do that. But we'll see when the proper calendar comes out."
If the above does indeed turn out to be correct then three provisional races - Korea, New Jersey and Mexico - have not made the cut while Abu Dhabi will replace Brazil as the season finale. But what factors do Bernie Ecclestone et al consider when trying to put a definitive calender together?
Sky Sports Online spoke to Martin Brundle to gain some insight.
Martin, do you think this is the final calendar? By the sounds of it, teams prefer to wait until the FIA officially confirms it...
MB: "I think that's through painful experience. There must 2,500-3,000 people in the 'circus' and we've all got hotels and flights booked, some people to imaginary races. I saw a tweet the other day with a fan saying, 'I've booked my flights to New York now'. I think experience tells you to wait until it's all confirmed but it seems like it's largely there.
"It's a bit painful in places because there's standalone Australia and standalone China; it's always better when the long hauls are back-to-back. I think Russia and Japan will change around - I think it will be Japan first and then Russia."
Why do you think that?
MB: "Logistics. It's a new race and they don't know if they'll be able to get all their equipment out of Russia and into Japan.
"It's not the work of a moment to put these together; it's hugely complex because of factors like weather conditions and public holidays. You don't want to be in Abu Dhabi in August and there's times you don't want to be in Texas. You don't want to be in Japan too much in the rainy season. You've got public holidays, religious festivals - some you want to aim at, some you want to avoid. Great Britain needs to be somewhere in July otherwise it rains too much.
"There's the pure logistics of freighting seven jumbos of equipment around. There's other things to consider: trucks can't drive on a Sunday night in some European countries. I think there are some grand prix venues that demand certain dates; they want to be either the first race or the last race. For example, Bahrain didn't want to be the first race of the year. When you think they're testing in Bahrain, you'd think the first race would be Bahrain. But I don't think they wanted it."
You described the presence of Australia and China, for example, as standalone races as being 'painful'...
MB: "I just think that, logistically, it makes an awful lot of sense to do an Australia-Malaysia. It's a complete no-brainer. You're flying overhead almost; to be testing in Bahrain, and then either come home or tread water out there before heading off again...
"Next year's schedule is very expensive, which is surprising given that they're trying to save money. But with the rule changes and threat of unreliability, they might welcome the breathing space to get things sorted out."
The Abu Dhabi GP looks like it's being moved to become the last race. Would they have paid a premium for that particular honour? They staged the season finale in 2010...
MB: "They did. I think they might have used it in the negotiating process. But the other thing is the TV schedule: if the World Championship's won in the United States or Brazil, it gives you a much bigger audience in Europe. To an extent, the same would apply to Abu Dhabi with the time difference."
It looks like the three provisional races won't survive the cut. Is that a surprise? It seems as though Korea has always been clinging by its fingertips...
MB: "It would be a pleasant surprise because none of us really want to go back there. I think what's surprising and disappointing is that there's no India on there because I think that's a key race for Formula 1. But I know they've had a few tax and logistic issues there and I think the system in India made it nearly impossible.
"I thought Mexico might go ahead. It seemed like New Jersey, despite all the positive noises, was never going to go ahead."
Is that because of money - the race sanctioning fee they have to pay?
MB: "No, I think it's just creating the downtown track."
Is that the same with Mexico? That track (Autodromo Hermanos Rodriguez) used to host F1, but not for some time and the bar in terms of standards has been raised in the last 20-odd years...
MB: "Yes, they've already got a venue but there's more work to do than was first thought. The track needed resurfacing, the kerbs replacing and run-off areas added - so many things. I doubt they had time to do it.
"I think Bernie's always trying to stretch it a little bit. Personally, I think 19 races is plenty; I think it's too many almost. 22 would have been a nightmare, frankly."
There was that Monaco, New Jersey, Canada triple-header wasn't there? The teams doubted whether that was even possible...
MB: "Bernie's always trying to stretch the teams a little bit further and make the numbers work a bit better. And obviously he's always waiting for certain things to fall into place and people to send the money and what have you. So he needs a bit of headroom on that.
"I was pretty convinced we were going to end up with 20. But I'd be pleased with 19 because I think we're bordering on too much grand prix racing. It should be a festival, a celebration. There's a lot of football matches on every weekend but that's a tribal thing: you support Manchester United or Chelsea.
"I think a lot of people support F1 with a preferred team but they support the sport."
Who's where in 2014: The driver line-ups and engine deals for next season