F1 comes alive in the hills as title-chasing Lewis Hamilton learns a key lesson
Sky F1's Martin Brundle explains why the sport's return to Austria was a roaring success and anything less than perfection isn't enough for Hamilton in his battle with Rosberg
By Martin Brundle
Last Updated: 24/06/14 12:12pm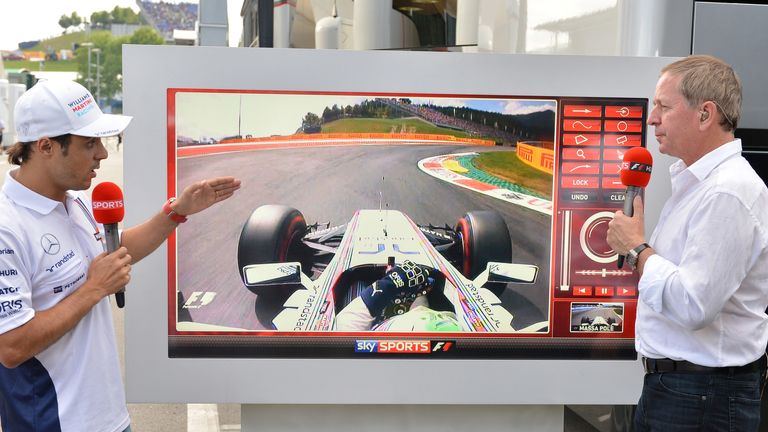 The return of the Austrian GP, after an eleven-year absence, was a great success.
It worked well on every level, it looked great and the track delivered an entertaining race. There was a huge turnout and I always think that's a critical ingredient for making a grand prix feel right.
You want to see lots of fans in attendance and this was one of those classic events with camping, beer, music and happy people – the sort of race that we enjoy at Silverstone, Hockenheim, Spa and places like that. The atmosphere was great throughout and the setting was exquisite. It helped, too, that the sun shone. I remember being there once when people emerged from their tents into a flooded field and it can be grim if the weather is bad. This year, there was just the occasional cloud burst at night, as I found out on my bike when I was on my way to a birthday meal with Crofty and I got absolutely saturated!
But overall, the weekend was a roaring success and just underlines that we need a variety of race tracks on the calendar. Televisually, it also worked. Every time we cut to a new shot, the audience would have been instantly aware of which track we were at. You can always tell Silverstone, you can always tell Monaco and I think you could always tell we were in Austria this week.
However, the only thing you do lose on television when watching Austria is an appreciation of just how undulating the circuit is. The contours really are immense. I was told that the climb to Turn Two was higher than in Austin and longer than Eau Rouge and when I was trackside at Turn Eight on Friday afternoon the cars dropped so far downhill they almost disappeared out of view before they reached Turn Nine.
For the drivers, it proved to be an unexpectedly difficult weekend and the dramatic undulations were just one of the complex factors they had to grapple with. We had expected Monaco to be a very difficult challenge, but the tyres found some bite in the Principality and worked well, whereas I don't think the Pirellis ever properly engaged with the track this weekend.
The cars really were moving around a lot, even on the qualifying laps when they were dialled in and running on fresh tyres. It's been a long time since I've seen a Formula 1 car understeering across the track with a lot of steering lock on. The Pirellis just didn't seem to get any purchase out of a surface which appeared to be quite slippery and shiny, a lot of the corners are off camber, and of course there was less downforce available because we were 700 metres above sea level.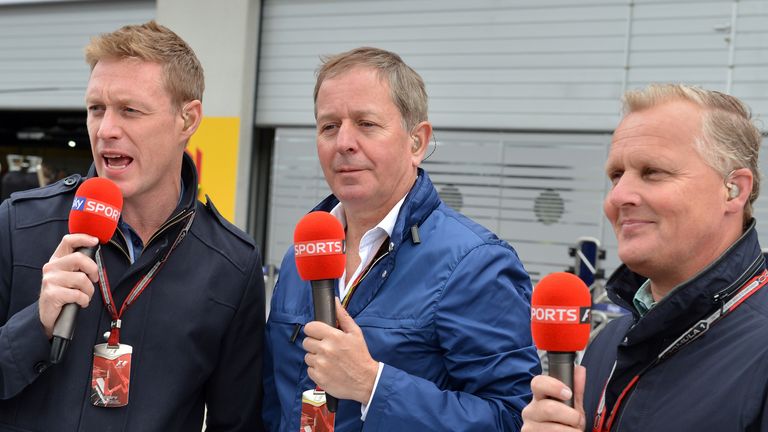 The race itself was very enjoyable. The first few laps were electrifying – I remember looking up and seeing that seventeen laps had been completed when it felt to me that the race had only just started! Williams led all the way up to the first round of pit-stops and the big question for me at the end of the race was whether they could have won it.
Their strategy was a little bit conservative and even on the morning of the race they were talking about scoring as many points as they could get rather than trying to win the grand prix. My impression was that Williams would have settled for third and fourth before the race and they didn't think they could race the two Mercedes' because the W05 had looked so quick and dominant on the soft compound. But when it came to the race, they were very evenly matched and the Williams was still very, very competitive against the Mercedes even after switching to the softs. I can't help but feel that had Williams been driving the strategy – being proactive rather than reactive – then they could have won Sunday's race.
But there's also no doubt now that the team which is most capable of pouncing whenever Mercedes do make a mistake, and who are getting ever closer to the two Silver Arrows cars, are Williams, which is very encouraging for them.
Santander British GP Tickets
After finishing second to Nico Rosberg, Lewis Hamilton has fallen 29 points behind in the standings. Although the deficit is far from insurmountable, it will take a lot of hauling back.
So often we see in a championship fight, especially when it's a two-driver fight, that the participants elevate themselves to a new level of performance and I think that's happening this year as well. Nico is showing that he will not be easily beaten. I think he stepped forward in Monaco, with a new determination and steeliness, and the more you think of his Montreal drive and understand it, the more you realise what an extraordinary performance he delivered to pull second place out of the bag.
Lewis messed up in Canada in qualifying, when he didn't drive as nicely as he had in practice and seemed to tighten up a bit, and he made two more errors this Saturday when he needed to be perfect. And I think that's one of the lessons of the weekend – when Lewis isn't perfect, Nico is going to take it.
What might now be key to Lewis's championship hopes is whether somebody else can get into the mix so that it's not a guaranteed second place for Nico. Otherwise, he might have to rely on unreliability and double points in the final race…
And finally, my interview with Helmut Marko seems to have caused quite a stir. To be honest, when I started the interview, asking Helmut about the possibility of Red Bull making their own engines in the future wasn't remotely in my mind. But as the interview went on, and Helmut was going through the options, I just didn't sense that any of them interested him, and so I just threw in the question of 'what about a Red Bull engine then?' Helmut didn't deny it, although the team have done so since, but to be frank it wasn't my intention to generate some breaking news.
Making their own engines would be a huge ask, even though we do know the team like to use Austrian suppliers. But I don't sense they will be able to get a Mercedes engine, Honda have said they will only supply one team – McLaren – at the beginning when they return to F1,  and I can't see why Red Bull would think about leaving Renault for Ferrari. They aren't going to want to be a customer team.
All of which leaves me a little confused as to why Red Bull are proactively hitting Renault so hard.
Helmut was very clear that the team would make a decision on Renault this weekend and Christian Horner hit Renault very hard again after the race. Christian is very savvy on the politics of F1 and so you'd have to assume that they do have options available.
There's a strategy in there somewhere so something is clearly going on behind the scenes. How will it all unravel? We are just going to have to watch this space.
MB