Conclusions from the 2014 British GP
Lewis Hamilton stays on the title tightrope, Williams re-enter the big time, while Alonso and Vettel mess up the message
By Pete Gill
Last Updated: 07/07/14 12:58pm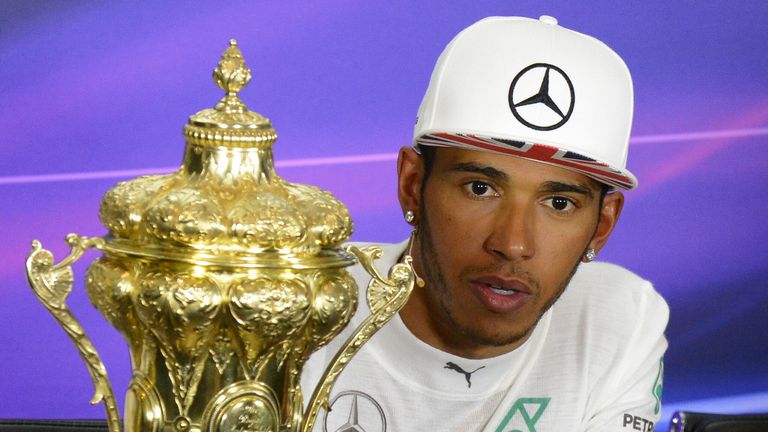 Hamilton halts Rosberg's charge
In the roll-call of Lewis Hamilton's 27 victories, his win at Silverstone this year doesn't rank particularly high in terms of skill and achievement. But few, if any, have been so important. Turning-points in this year's title battle have been prematurely signposted before – most notably after qualifying in Monaco and this Saturday – but if Lewis does proceed to prevail in this year's championship then this weekend's comeback victory will surely be retrospectively reviewed as the pivotal point. What was at best set to be a damage limitation act turned out to be Lewis' great escape – and an epic rescue act as he all-but level matters at the summit of the Drivers' Championship.
Except, of course, that the race fell marginally short of epic status after Rosberg's demise – luckless if overdue – denied the grand prix a bona fide fight for victory between the two Mercedes drivers. Would Lewis have won even if Nico's gearbox hadn't disintegrated? Hamilton trimmed the German's lead from over five seconds to a smidgen over two in the period prior to Rosberg's pit-stop when his car was running without blemish. Even at that stage, it was possible to glimpse the seemingly-impossible become possible after all.
And there's the rub. Had Hamilton managed to usurp his team-mate, in identical non-malfunctioning machinery, after suffering such a hefty body-blow in qualifying and starting out five places further down the grid, it would surely have amounted to his greatest ever victory. That's almost certainly what Hamilton had in mind when he claimed, somewhat implausibly, to have been "gutted" by Rosberg's retirement. Hamilton believed he had the beating of Rosberg no matter what and that they were both let down by the failure on the German's gearbox.
Hamilton doesn't just want to beat Rosberg, he wants to be seen as superior. "I don't want anything bad for my team-mate," Lewis later commented. "I want him to be at his best and me to be at my best so we can really see the difference." It's not difficult to understand precisely what he meant by that remark. The thinker and the talent, the Mercedes drivers are a pair of opposites, the contrasts in their characters encapsulated by their approach to social media - Rosberg mostly muted while Hamilton prefers to provide a constant stream of commentary about both his private and public life.
The Englishman doesn't just want to win, he wants to be loved and liked; Rosberg doesn't care what people think, he just wants to win.
Had roles been reversed in qualifying, there is not the slightest chance that Rosberg would have abandoned his lap when his team-mate was boxed up behind him. Nevermind his failure to recognise and react to the changing conditions, Hamilton's real error was to allow his team-mate a second opportunity to usurp him in the timesheets.
Race-day, fortunately for Hamilton, delivered its own second opportunity and a result which arguably mattered less for what it produced than it avoided. Defeat on home soil, and a defeat entirely of his own making following that bewildering qualifying error, had the potential of being a crushing blow from which there would be no coming back.
The result mattered but it was the reprieve which mattered most.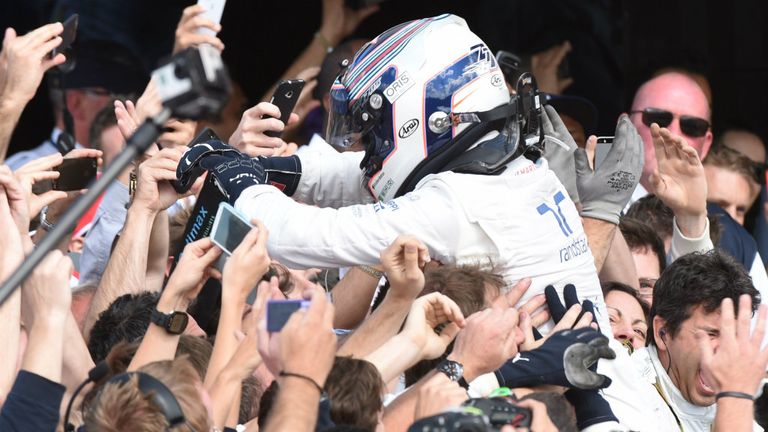 Williams become the best of the rest
Would-be victors in Canada, front-row lockouts in Austria, and second only to the two Mercedes' at Silverstone, Williams's status as the best of the rest has become indisputable. So, too, has Valtteri Bottas' candidature as a star in the making.
With both performance and result a career best, the Finn was the race's outstanding performer. Felipe Massa has had his unfair share of bad luck this term, but the fact that Bottas now boasts in excess of twice as many points as his team-mate is a compelling statistic. So, too, is the fact that the three drivers who finished on the podium started out from sixth, eighth and 14th.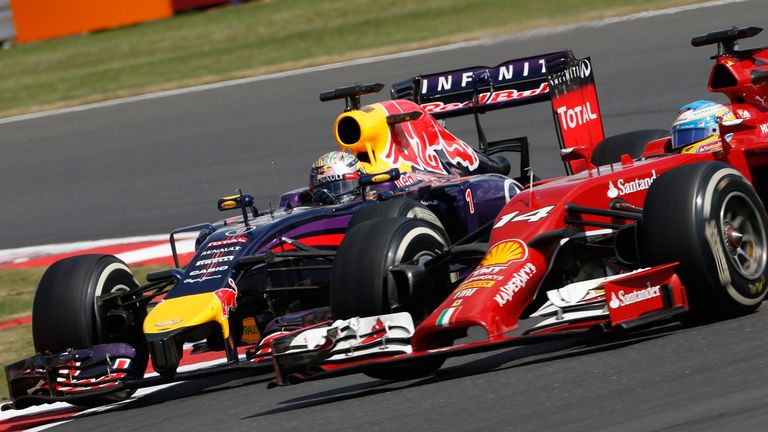 Alonso and Vettel mess up the message
Talk about talking over a great narrative. The litany of he-did-it-first complaints from Sebastian Vettel and Fernando Alonso as they provided the duel of the race was the ridiculous to the sublime of their joust and the utter brilliance of their driving.
Fernando's overtake around the outside of Copse, registered at 290kph, was the highlight of the race, a move of utter daring and bravery which few could have contemplated let alone committed. If only we could have heard what he thought about the move at the moment he made it. Or, better still, if only Alonso and Vettel could have heard themselves – in the words of Martin Brundle, racing like warriors and crying like babies.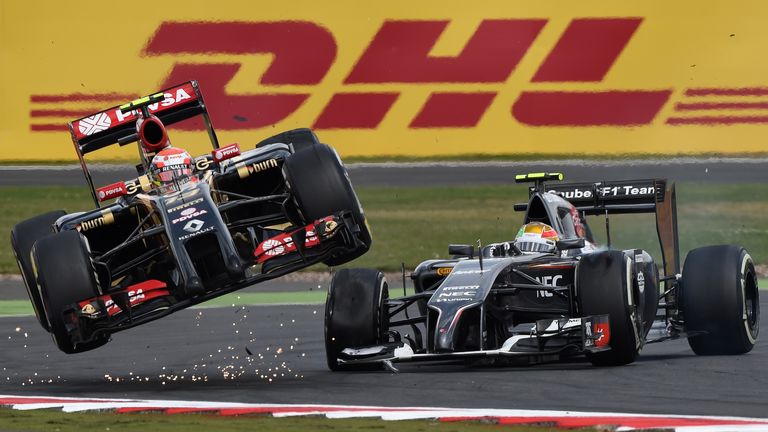 Testing times for Sauber
Viewed in retrospect, so much of what has unfolded this season was signposted at the start of the year when the F1 fraternity finally woke from their winter slumbers and rocked up at Jerez. Even back then in the final days of January, it was immediately apparent that Kimi Raikkonen was struggling with the power delivery of his Ferrari, that all was not well with Red Bull, and particularly Sebastian Vettel, that reliability was threatening to derail Lewis Hamilton's title bid, that Williams were progressing, and if the Sauber car could speak it would only be able to say woof. Alas, it has stayed true to its canine roots ever since and the prospect of the team finishing the season without scoring a single point is increasingly realistic.
How Adrian Sutil must be regretting his decision – or was it? – to leave Force India for Hinwil. As for team-mate Esteban Gutierrez, his presence in the sport continues to pass almost entirely undetected other than when Pastor Maldonado is in the vicinity. At one stage during Friday practice, he was heard asking his race engineer to identify whereabouts on the circuit Sutil was faster than him. 'Turn one', came the studied reply. 'Turn two'. Pause. 'Pretty much everywhere'.
The problem for Sauber is that pretty much everyone else was faster than Sutil too. November can't come quickly enough.
PG