Speed alone won't win the title for Lewis Hamilton against Nico Rosberg
Sky F1's Martin Brundle reviews the British GP and considers the state of play in the World Championship battle
By Martin Brundle
Last Updated: 09/07/14 1:04pm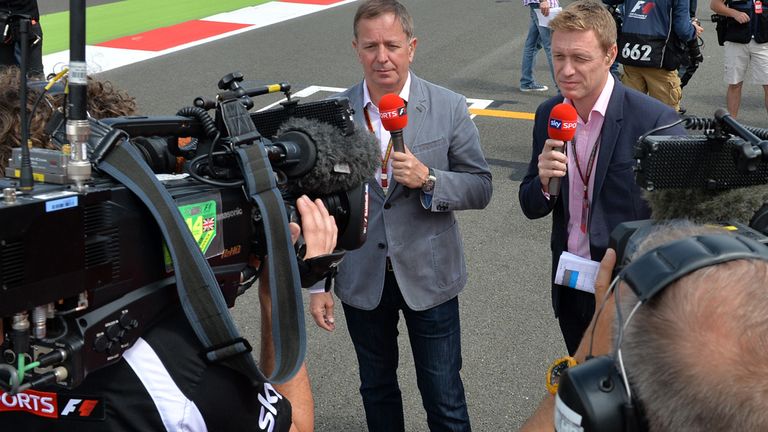 The British GP was good for F1, good for the World Championship and great for Silverstone.
The weather was kind, there were few traffic dramas, and after a dismal summer for British sport we finally saw a British success story as Lewis Hamilton won the race to move within four points of Nico Rosberg at the top of the Drivers' Championship.
The weekend wasn't good for Nico, which I wouldn't wish on him, but his gearbox failure has effectively evened up the score at one-one within Mercedes on bad luck – as I've said previously, it's my belief that Nico handled the problems both cars suffered in Canada better than Lewis and was rewarded for that – and evened up the championship as well. It's almost as if we are back to where we were pre season and it's game on again.
I still believe that Lewis is the fastest driver out there when he's in the right frame of mind, but Nico is going to be tough to beat for the title. He's using all the tools at his disposal and the more you look at the details of his performances the more you realise just how switched on his mind is towards winning the championship.
What I found fascinating at the start of the race on Sunday was how Nico angled his car on the grid towards the racing line through Turn One rather than covering off Sebastian Vettel. Plenty of thought had gone into that detail, because it's not often you see a polesitter aiming anywhere other than straight ahead or to nail the guy starting alongside him, but that's the level of confidence Nico currently has.
Lewis erred badly in qualifying when he abandoned his final lap. He was reacting, I think, to a mistake in Turn Four when the car was squirming around and Nico catching him up. He just didn't think he could go faster whereas Nico had already recognised that track conditions had changed and computed that although the start of the lap would be tricky, it would be much better at the end. His brain was fully engaged.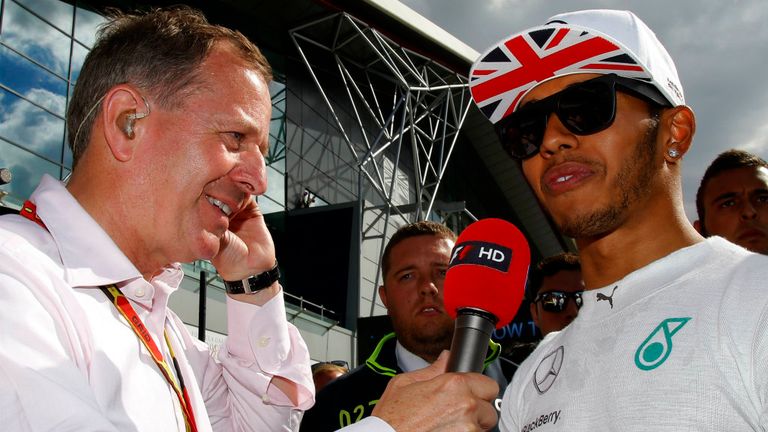 Lewis works hard, but Nico appears to currently have the upper hand on attention to detail. In any ten-lap thrash I don't doubt that Lewis would win most often, but speed alone will not win this year's championship.
I know some observers have been surprised by the level of Nico's performances this season but
I've championed Nico since he was at Williams, saying what a great little driver he is because I could see the potential he had. In hindsight, we underestimated Michael Schumacher during his comeback which meant that Nico's speed was underestimated as well. And this year he has really put it all together.
The driver of the day had to be Valtteri Bottas, though, who excelled for Williams as he boldly seized second place with fine racecraft - he seems to be gaining confidence in every race - while the driving of the day was the duel between Fernando Alonso and Sebastian Vettel.
Their contest was the reason why people tune in to watch for many hours and why so many track-side fans pay out to watch F1.
I went big on Alonso's overtake during commentary because I just loved the sheer bravery and skill of it. But frankly, Sebastian's move back past Fernando, when he nipped up the inside and kept his foot in, was nearly as bold as the overtake Fernando pulled off around the outside. But I was super impressed with Alonso's move because I know how difficult that corner is – super fast Copse is hard just to drive when you're by yourself because it's difficult to see, being just out of sight behind the pit wall barrier in a sea of grey. It reminded me of when Nelson Piquet passed me into 130R and left it to me to decide whether we were both going to have an aeroplane style crash, just as Alonso did to Schumacher there in 2005.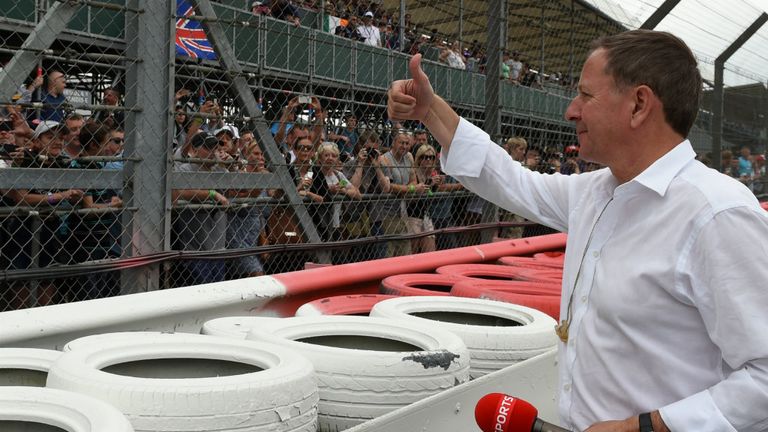 Although Fernando and Sebastian haven't clashed many times on the track they were pretty brutal with each other at Monza a couple years ago, so there was some history too.
The disappointment, though, was the moaning from both drivers about the other. Admittedly, they weren't to know they were definitely on TV, and maybe they thought they needed to bang on about it to get noticed. The radio content just didn't fit with what was happening on the track, although it transpires that Vettel had been told Alonso was complaining.
On the one hand we had supreme sporting rivalry and on the other it was constant whinging about what was fair. Come on boys, don't spoil the glory moment, let the judges of fact, race stewards, team managers, and TV pictures worry about that.
One other question being asked is whether the race ought to have been held up for so long while the track was repaired following Kimi Raikkonen's crash. I can understand the frustration but it's easy to criticise when it's not our responsibility if someone gets hurt or killed. One suggestion made by Niki Lauda is to have a temporary barrier of some kind which could be moved quickly into place and used for extra protection to keep the show on the road which strikes me as a good idea, albeit inevitably with numerous secondary implications and complications.
MB