Martin Brundle: Nico Rosberg overcoming psychological hurdle by beating Lewis Hamilton
Sky Sports F1's Martin Brundle on why Nico Rosberg is winning again and why it matters, the power battle at the heart of F1 - and how it will end...
Last Updated: 17/11/15 4:51pm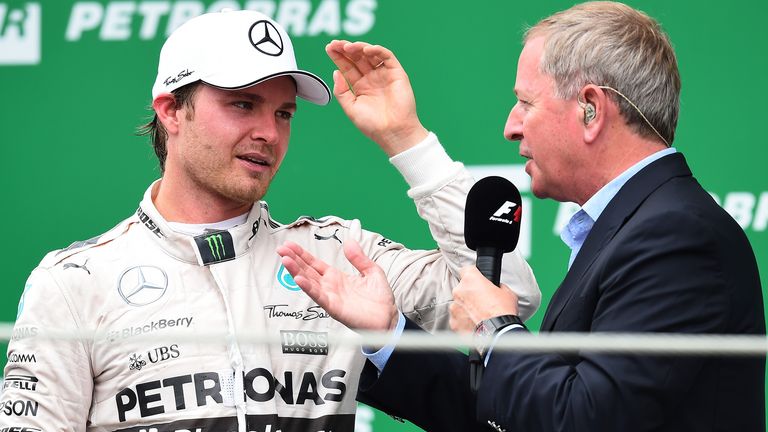 It's unusual for Interlagos not to generate an exciting or at least intriguing and eventful race.
In fact, after Carlos Sainz's first-lap exit in a car which had already shown problems going to the grid, we didn't have a single retirement thereafter.
So we had plenty of cars on track to provide the entertainment but all the action was for the minor placings.
Sebastian Vettel drove a great race to at least make the Mercedes drivers and strategists keep one eye in the mirror through the turbulent discarded air, possibly even forcing the Silver Arrows to change to a three stopper, but that was about it.
Vettel was half a minute clear of his two-stopping team-mate Kimi Raikkonen, who was similarly comfortably ahead of a lonely Valtteri Bottas in the Williams.
Unlike Mexico, the DRS was more efficient on the pit straight and so we saw plenty of assisted action down into turn one, but there were some intense battles too, especially between Sergio Perez, Max Verstappen and Romain Grosjean, all following each other very closely lap after lap, more of which shortly.
Verstappen was the star of the race with a couple of audacious overtakes, once again placing his car perilously close to others with great precision, whilst ensuring he was tyre face to tyre face at the critical moment rather than suspension and bodywork to tyre face. Max learns fast and has refined some of his clumsier moves such as Monaco, and riskier moves such as Spa. His car control and confidence continues to grow.
Those drivers seem to have had little problem following closely. I don't know if the Mercedes cars are particularly prone to having problems in each other's slipstream, we had Rosberg complaining about it back in China, and Hamilton making much noise about it in Mexico and especially Brazil.
Frankly, it sounds to me partly like an excuse to help counter the new-found speed and psychological strength of Rosberg. They appear to be able to follow easily enough when they are lapping the myriad of - albeit slower - cars on track.
Five consecutive pole positions against such a talented team-mate is impressive on anyone's CV but Rosberg has failed to convert many of them in the past. Suddenly he's aced the starts and car positioning down into turn one, and then reeled off the laps without error despite intense pressure.
Occasionally Rosberg's radio calls have suggested he's still on the limit of composure, but since his error in Austin, while again leading from pole, he's been faultless and most impressive.
Meanwhile, Hamilton claims his 'job is done' for the year and has engaged in lots of extra-curricular activity and a few adventures. I fully expect he will head to Abu Dhabi with a renewed and strong purpose for maximum attack, he has to stop this confidence-boosting performance of Rosberg before the winter. If he can.
Rosberg is suddenly realising he can win in a straight fight, a huge psychological hurdle, and Hamilton can't compute where his quarter-second advantage has disappeared to. If not great racing it's certainly intriguing. Some feel it might be due to the tyre pressure rule changes after Monza suiting Rosberg better. That may be the case but I feel it's more in their heads and approach post the championship being decided.
It's frustrating for us that Mercedes won't let their drivers change strategy to try to beat each other but their job is to win for their owners and sponsors, and if they handed the race to Ferrari on a plate we would all rip them to shreds. We desperately need the 2016 Ferrari to be a cracker.
The whole engine saga will run and run these next few months, and in reality it's just a political football while we have an arm wrestle about who now controls F1. Mercedes and Ferrari have become all powerful with the only decent engines on the grid.
Toto Wolff at Mercedes, like his engine, has plenty of horsepower, and is a smart and pragmatic racer but one who also has to report to a more senior board. The man who intrigues me is Sergio Marchionne of Ferrari (and many other organisations). He is a more individually empowered but much less experienced F1 player, who at the same time can be rather brutal I'm told. He's not going to run away from a fight or be intimidated.
Those two against a relatively passive FIA and an ageing Bernie Ecclestone with plenty of other things on his desk to sort out day by day, minute by minute, will be an interesting battle. You still have to get up very early in the morning to outsmart Bernie on an F1 issue.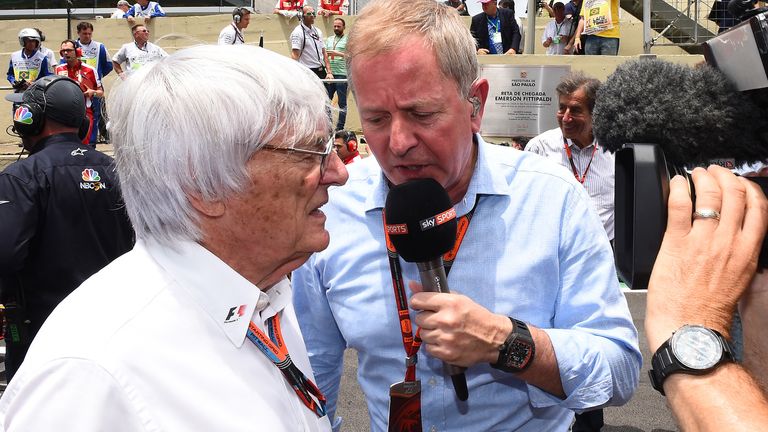 Attempting to use an EU Commission inquiry as a tool to fix our own problems is a risky strategy with an unpredictable outcome. We really should be able to sort this out in our own playground but the selfish bullies have grouped at opposite ends. Who's going to be the headmaster?
My bet is that we'll never see the proposed new engines but that the manufacturers will yield to a reduced fixed price current hybrid and greater supply. They would all be mad not to find this solution, any significant changes are massively costly - especially new engines - and trying to get a balance of season-long performance between two significantly different F1 cars will be difficult and confusing. And cost a further fortune in development updates.
It also serves to remind us that teams shouldn't be allowed to steer and write the technical rules. They are all hard wired to think only of themselves and for this reason, along with conversations I've had, lead me to believe they are not going to get the 2017 changes right in order to improve the racing. But why would you ask a bunch of current and washed-up old racing drivers what helps them overtake when you have a myriad of numbers to reassure you?
MB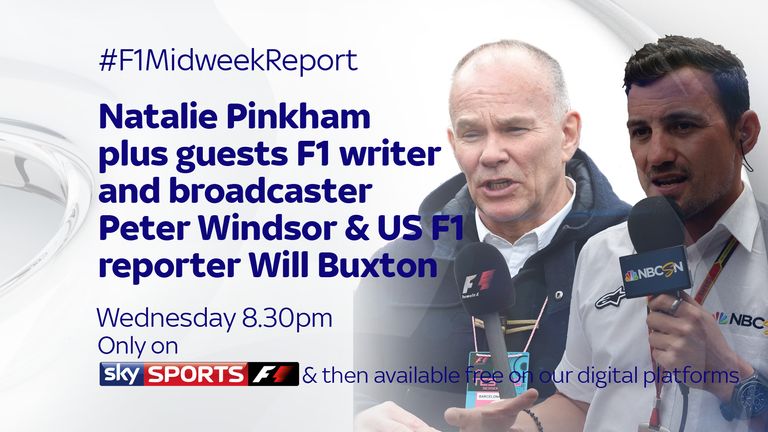 Don't miss the F1 Midweek Report for analysis of the Brazilian GP and all the latest F1 news. NBC's F1 reporter Will Buxton and journalist Peter Windsor join Natalie Pinkham on Sky Sports F1 at 8:30pm on Wednesday.