Lewis Hamilton: A global icon, a Rock 'n' Roll star... one of the F1 greats?
Last Updated: 05/08/16 9:25pm
Watch as Sky F1's Martin Brundle examines where Lewis Hamilton stands in the pantheon of F1 greats as he aims for a fourth world title.
The clip, filmed ahead of the Hungarian GP, features insight from respected journalists and other senior members of the paddock, as well as Bernie Ecclestone and Fernando Alonso.
It centres on Hamilton's impact and talent both on and off the track with the Brit, according to Forbes, now one of the most marketable sportsmen in the world.
"I think he's the best world champion we've had," says F1 chief Ecclestone. "He reaches to all different types of people throughout the world."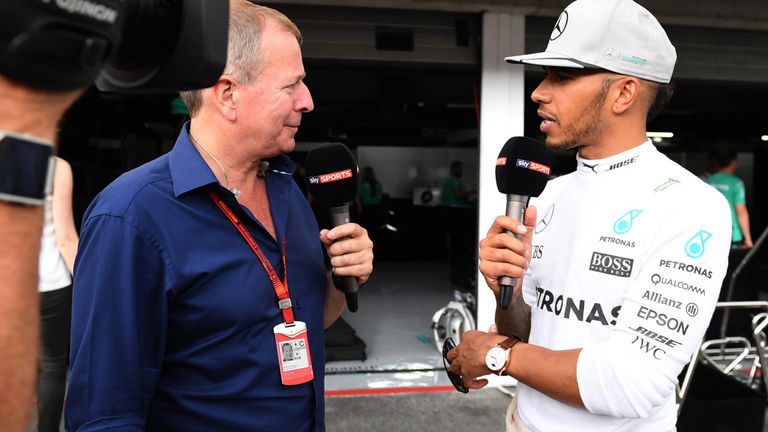 "You can see he has the speed of Senna, the aggressivity of Schumacher, the natural talent of Ronnie Peterson, then the glamour of James Hunt," explained Roger Benoit, veteran correspondent for Blick.
Hamilton made his debut in the sport in 2007, winning the world championship a year later, and his first team-mate Alonso, now back at McLaren, added: "I think he's a great talent and he's always been very focussed on the championship.
"Sometimes he has a very dominant car like with the championships he won, and sometimes he didn't have a very dominant car but he still won races, still finishing second or third or fourth in the world championship."
Watch the full clip by clicking play on the video above.