F1 is on the wrong wavelength with Radio Ga Ga
Sky Sports F1's Martin Brundle on how F1 is talking itself down to lose the battle of public perception and dark times at McLaren
Last Updated: 10/06/15 6:29am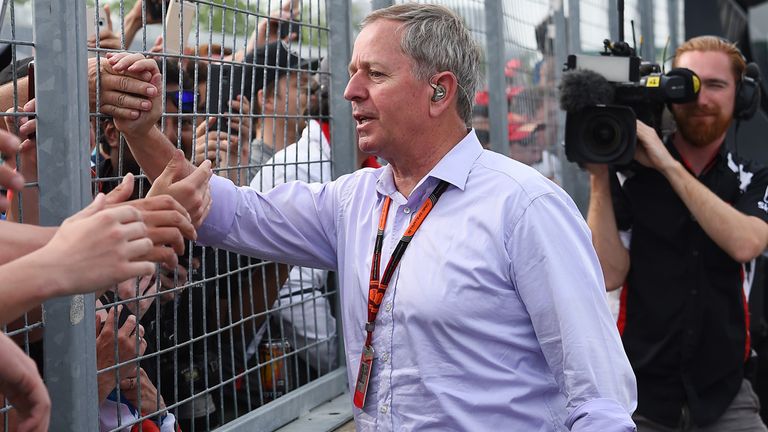 I was talking to friends in the paddock after the Canadian GP about the race and our concerns that, along with the fans, we found the race tame.
The main highlights were wheel-to-wheel action as Felipe Massa and Sebastian Vettel made their way through the field, having started well out of position largely due to reliability issues in qualifying.
If the drivers weren't saving the brakes, it was fuel or tyres. I explained to my mates that during the 1980s and '90s, when I was lucky enough to drive, we were doing all of that and significantly more. We also had to look after the clutch, gearbox dog rings, driveshafts, suspension and much more. So what's changed the perception from what a good number of fans consider the finest era of F1 racing?
Back then, we didn't have much, if any, telemetry on the cars. We weren't sending back bursts of data shared by the pitwall, the back of the garage, and a factory-based mission control. The drivers were managing all of this and hoping for the best. Reliability was shocking even into the 2000s but critically all this housekeeping and babysitting wasn't being beamed to the TV audience in great detail via team radio.
This aspect has really changed the perception of what's going on, which is all important. I've often thought about this but it's never hit me so hard as during the Canadian GP. Unfortunately we weren't helped out by rainfall or even a Safety Car. Some would say they weren't pushing hard enough to crash but that's too harsh. The top speeds and braking energy generated were brutal. I spoke to many fans after the race and they were buzzing with excitement from having been trackside, and so we are not getting this energy across well enough on the TV and we are diluting it with endless cautious radio calls.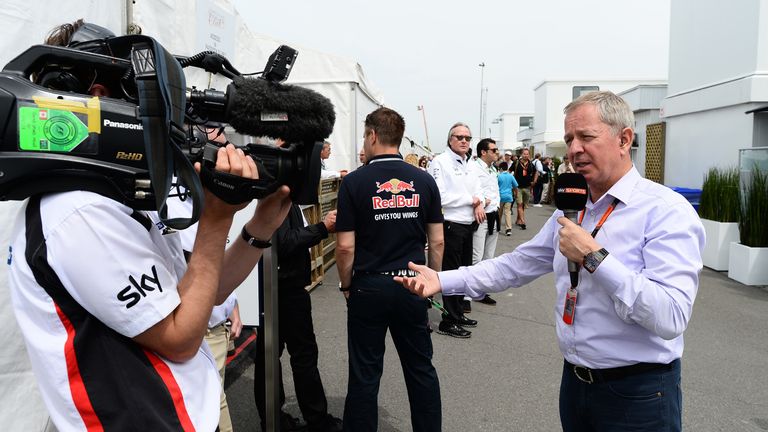 In recent decades, F1 cars have always been fuelled as lightly as possible, and then the engineers pushed it ever further by underfuelling the cars and relying on a Safety Car - and, if not, driver techniques - to get back on schedule to finish the race. Many say to me 'Give them another 10 kilos of fuel to sort this out'. But, in fact, many a race is started with less than the 100kgs allowed for use. Carrying an extra 10kgs of fuel through a race would cost around 20 seconds.
But added to such extreme tyre conservation and often brakes as well, it all looks a bit pedestrian in cars which have become fat with technology in recent years. By the same token, the teams don't want to put an extra fraction of weight or drag on with bigger brakes and cooling ducts. That hasn't changed for years either.
But we all demand more entertainment now; there is so much choice on the TV or the Internet to amuse and entertain. The landscape has changed and so should F1. The problem is that the mechanism for change is too complex and closely guarded by teams protecting their advantages and structure. It's going to need a seismic event to focus minds, something like Red Bull pulling out or teams going bust. It doesn't need to be that way for those with their hands on the controls.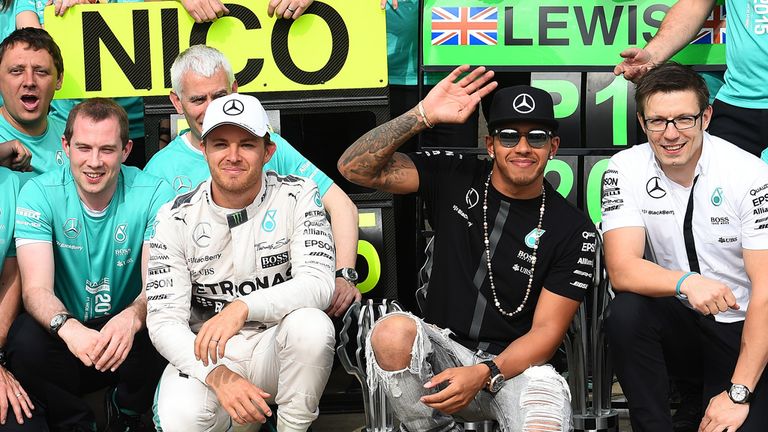 Meanwhile, even a small shunt in wet practice and a dismal final practice session on Saturday morning couldn't deflect the victorious Lewis Hamilton. In fact, with that accident, two trips across the kerbs and damage from being recovered on a crane, Hamilton's car suffered a lot of damage - which is why he thanked his team on the grid.
He has Rosberg covered at the moment, not by much, but it's enough to make the difference and give him track position and pit stop calls. But even the great Mercedes team were having to pace themselves to see the chequered flag.
I stopped off after the race at McLaren and then to grab a self-made cup of tea at Red Bull. Both places felt like a wake, especially McLaren. Quite how Honda - with such facilities and focus, albeit in much less time - have created an engine with poor power, reliability and fuel consumption is very surprising. Normally one of those aspects would be positive. Quite what they are going to do, I just don't know. They are painted in a corner by the regulations with regard to development and testing, but more worryingly do they know what to do? I expected to see more improvement by now.
Both drivers were complaining in the race when instructed to save fuel despite their steady pace. Fernando Alonso simply refused to follow instructions at one point in the race, although when the adrenalin had faded away and the PR machine had fired up, he was back on message post-race. These are very dark days for McLaren Honda and quite a disincentive for other manufacturers to join the Mercedes-fest, I would have thought.
At least Red Bull can look forward to races such as Hungary and Singapore where, like Monaco, lap time is more dominated by grip than straightline speed. All four of the Red Bull cars were virtually blown off the track when being passed in the race. I know the passes were usually DRS-assisted but the speed differential was alarming.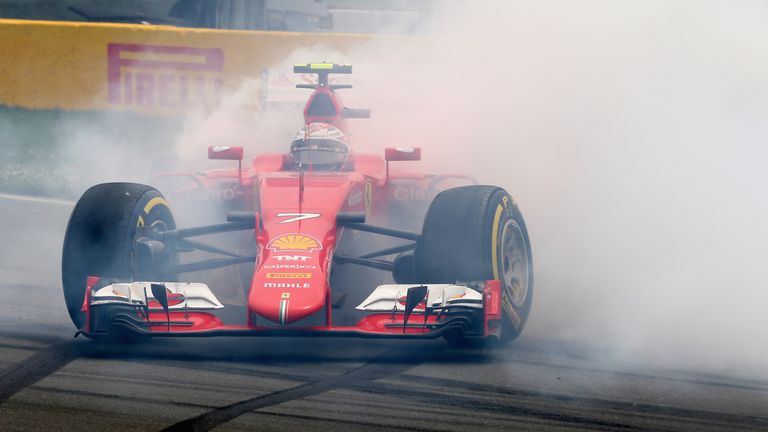 Kimi Raikkonen didn't show the pace we saw in the practice runs but he had third place just about covered until he had one of those slow corner-powered spins which were a feature of 2014 for him. This handed the final podium spot to Valtteri Bottas, who appears to be the most unflappable man in F1 at the moment. He makes Kimi seem almost hyperactive.
My driver of the day was Sebastian Vettel. His antics under the red flag in practice were very unimpressive and he deserved the extra penalty to say the least, but his drive through the pack despite a slow pit-stop and a few close encounters was excellent. It's a pity he wasn't at the front because he might have been able to push the Mercs harder.
It was good to see Lotus having a successful day. It could easily have been seventh and eighth if Romain Grosjean hadn't clumsily tripped over Will Stevens but they were both in the points anyway.
Next up is race eight of 19 and we will be talking lots about grid penalties from here on in. Let's hope the racing outshines that.
MB